---
Holiday Toys to Fill Your Store
Put Buyers in Action With Games and Construction Sets
You've attended trade shows, thumbed through catalogs (see specials from TD's Buyer's Guide), and started to receive box after box of fun holiday merchandise. But perhaps you're still awaiting that "wow" product for Christmas 2010, or wondering what unexpected item will catch customers at your store window. Preview new products in the categories below — just click on the links to find detailed product information, including, for many items, wholesale pricing, terms and shipping data, right at your fingertips!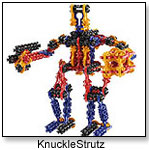 In the world of building, Yoshiritsu's LaQ sets build beetles and more, KnuckleStrutz wows with poseable robots, and Fat Brain Toys plays with the cute factor in a line of stackable turtles. Learn about Around Square's Goodwood Deconstruction Blocks and other items in TDmonthly's Holiday Preview of Construction Toys.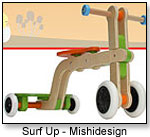 Mishidesign extends the life of wooden toddler toys with transformable designs that grow with the child, and Whittle Toy Company represents the Windy City with a Metra Passenger Train. See also a matching game from Guidecraft and a multi-layer puzzle from American Puzzle Company in TDmonthly's Holiday Preview of Wooden Toys.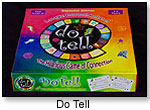 Games from Do Tell Enterprises will break the ice at holiday parties this winter, and Tame Tiger and LCT Enterprises play with words with Word Frenzy and WOKER, respectively. Discover multiple possibilities for family game nights around the fire in TDmonthly's Holiday Preview of Games: Part 1 and Part 2.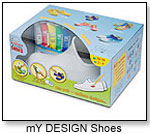 Little girls can make purses from Lion Brand Yarn to tote around their holiday treasures, or create their own storytime with Imagination Box Co.'s Castle Tower. Boys may find fun with Calafant's poseable cardboard robot, or take off outdoors in their custom-painted shoes from mY Design. See artistic possibilities in wax, dough and paint in TDmonthly's Holiday Preview of Arts & Crafts.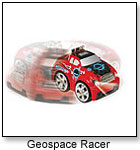 An interactive alphabet train from The Learning Journey International will teach children as it races around the Christmas tree. Meanwhile, kids can get dizzy with Geospace's R/C QUIKSPIN Drift Racer, or venture outside and take a feathered friend down with the "Xtreme" version of Duck Hunter from Interactive Toy Concepts. See helicopters, trains and more in TDmonthly's Holiday Preview of RC & Hobby Toys.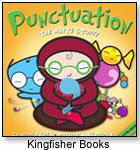 EI Kids' Flower Feelings set gives children a friendly way to identify and express emotions, and Kingfisher Books gives parents a helping hand, answering all those difficult "why" questions and teaching the basics in multiple subjects. Kids may be prone to take along Vermont Teddy Bear's book/teddy set, or open up an illustrated "Story of Christmas" on Christmas Eve. See more in TDmonthly's Holiday Preview of Books.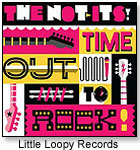 Christmas music will fill the air through December, but why not give kids something to listen to all year long? They can hear pop-rock from Little Loopy Records, learn about nice behavior from Leeny Tunes, or even record their own rap with Pita Rappit from Webrappers — all in TDmonthly's Holiday Preview of CDs & Musical Toys.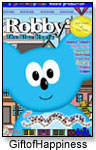 Abstract art projects and eco-friendly messages make their way into videos for tweens. Also watch out for colorful puppets, an animated blue koala, and programs that aim to help kids learn numbers, language and more in TDmonthly's Holiday Preview of DVDs.

Writer's Bio:
Julie L. Jones has written articles for both newspapers and magazines. Before joining the staff of TDmonthly Magazine, she worked as a communications writer and provided editorial support for a market research company.
Read more articles by this author
THIS BANNER IS AN AD:
---
---