June 24, 2021

April 2011 | Vol. X - No. 4

---
Watch Toy Videos of the Day (4/04/2011 - 4/08/2011)
We want you to see the toys we see, so you can determine if they're right for your store! Check this space every weekday to see brief video clips of new and specialty products.

In the spotlight today? Keep it cool with Ice Cream Mugz from GEOSPACE INTERNATIONAL
Ice Cream Mugz by GEOSPACE INTERNATIONAL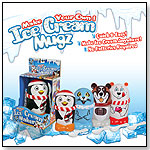 These miniature ice cream makers take three minutes to turn ingredients (sugar, milk cream, water, and anything else like to add like nuts, raisins, or candy) into an iced confection. There's no motor or batteries...the only energy required is a little vigorous shaking. Simply place ice cubes and salt into the lower part of the cup, and fill the top with sweetened juice, milk or cream. Fasten the lid and shake. The salt quickly melts the ice, which makes the aluminum plate super-cold, turning the liquid into ice cream, ice milk, or sorbet. Available in assorted animal characters (polar bear, cat, seal, dog, penguin) (

Watch Video) 2/22/2011 (Age: 4 and Up)



Piggy Wiggies by PIGGY WIGGIES



Each member of the Piggy Wiggies family comes with a name and a lovable little story. Each Piggy is a hand-crafted plush made from socks. There are also mini Piggy Wiggies. Launch date: February 2011. (

Watch Video) 3/22/2011 (MSRP: $13.50; Age: 3 and Up)



Discover Amber Science Kit by DISCOVER WITH DR. COOL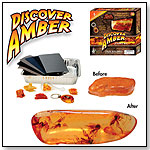 Polish real amber to reveal the hidden treasures that may be trapped within. Just like the paleontologists in the movie Jurassic Park, kids will create a window back in time. Follow the simple instructions and peer into the real amber pieces in search of ancient bugs and plants that were alive during the time of the dinosaurs. This fun activity kit contains 5 real pieces of amber, 6 special grades of gemstone quality sandpaper, magnifying glass, adventure booklet, and an amber-colored key chain with a genuine scorpion inside. Launch date: 2012.
Awards: 2012 National Parenting Center Seal of Approval; 2012 Product of the Year - Informal Education Products (

Watch Video) 3/1/2011 (MSRP: $29.95; Age: 6 to 12)



Squishable T-Rex by SQUISHABLE.COM INC.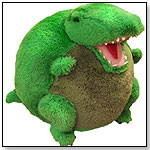 This particular T-Rex is more adorable than it is scary. Squishables makes giant, round, fuzzy stuff animals. Aaron Glazer of Squishable.com, Inc, told TDmonthly that the T-Rex "wants only to cuddle and maybe nibble on your nose." Launch date: December 2009. (

Watch Video) 4/2/2010 (MSRP: $39.00; Age: 3 and Up)



Mysterious Creatures by EDUCATION OUTDOORS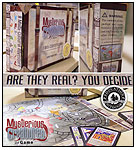 Mysterious Creatures the Game was created to engage player's curiosity in the mysteries of nature that exist across the world. The game takes each player on an adventure/race across the globe in search of their creature's evidence cards. The first player to collect all 3 evidence cards and make it back to their creature's country of origin wins. Along the way players will learn geography, country flags, and a multitude of info about creatures that may or may not exist. All the card art for each creature incorporates the flag of its native country. Other features include the set-backs for natural phenomena like the Bermuda Triangle.
Watch video from Toy Fair 2011

(

Watch Video) 2/22/2011 (Age: 8 and Up)



---
---


Copyright © 2021 TDmonthly®, a division of TOYDIRECTORY.com®, Inc.