April 12, 2021

June 2011 | Vol. X - No. 6

---
June Staff Picks Part I
See June Staff Picks Part II
See June Staff Picks Part III

TDmonthly searched high and low to find these exciting products to share with you in our first installment of June Staff Picks. From a puppet theater by Cloud B that helps kids fall asleep, to a design-your-own business stand from Little Green Money Machine that teaches kids about finance, our June staff picks are varied in all areas but one: their high-quality. Make sure you don't miss any of these products- scroll down to see them below, and check out our other staff picks articles at the links above.



Just Look 10x Scope by TOYOPS INC.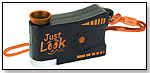 Just Look is a palm-sized, glass optics microscope that lets one explore the small details of the world around. This handy little scope has infinite uses in all activities — from looking at freckles on an arm to watching ants in an ant habitat. The microscope is designed to be used in almost any profession, from judging the quality of fabrics to finding inclusions in gemstones. "It is a pocket-sized microscope that children can use to explore the scientific world," Rachel Neuland, Marketing Coordinator, Toyops, told TDmonthly. Launch date: March 2010. 2/4/2010 (MSRP: $9.90; Age: 8 and Up)



Little Green Money Machine Interactive Book and Storefront by Little Green Money Machine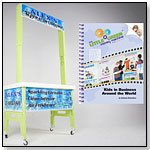 Developed by Del Visionaries, the Little Green Money Machine is a gateway learning system designed to teach children lifelong skills, in addition to building confidence and self esteem. The book and storefront stand can be used at home, in the classroom, and with youth groups and fundraising projects. This system teaches children about money management and business, and lays the foundation to learn about entrepreneurship. The interactive book, "The Little Green Money Machine: Kids in Business Around the World," offers content, ideas and exercises to give children ages 7 to 14 the tools and know-how to run a business, set goals, and pursue their dreams. The storefront is an all-purpose business stand where children can set up actual business ventures and fundraisers and apply what they have learned in the book. It includes adjustable-height upright posts, five magnetic and dry erase banner areas for marketing and increased visibility, built-in cupholders, a built-in money tray with lock and key, a solar-powered calculator, and a storage area for marketing materials, such as brochures, fliers and business cards. (

Watch Video) 12/28/2009 (Age: 7 to 14)



WhisperPhone Element by HAREBRAIN INC.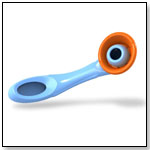 This easy-to-use educational tool promotes accelerated learning, literacy and new language skills. The WhisperPhone Element is adjustable for fit and comfort, and comes with a lifetime guarantee. 5/17/2010 (MSRP: $4.99; Age: 4 to 9)



Beethoven Lives Upstairs by THE CHILDREN'S GROUP INC.



Classical Kids® takes children into the world of the composer. In this story, an eccentric new boarder turns a young boy's life upside-down. Ludwig van Beethoven has moved in upstairs! Young Christoph exchanges letters about the chaotic arrival of Mr. Beethoven and learns to appreciate the great composer and his music. 9/24/2007 (MSRP: $16.98; Age: 4 and Up)



Grasshopper Preschool Prep Kit: Getting Our Hands Ready by GRASSHOPPER INC.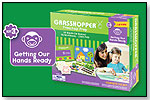 The Grasshopper Preschool Prep Getting Our Hands Ready Kit is packed with playful games and an illustrated guidebook to get children ready for early writing and grasp. Children can feed bugs to Mr.Crunch, play with dozens of reusable stickers, dough stamps, stretchy dough, and more. The Grasshopper guidebook gives parents the tools they need to give their children a head start for school success. Rachel Rudman, President of Grasshopper Inc., told TDmonthly this is "the only product on the market to get kids ready for preschool without electronics and without workbooks ... all fun!"
Awards: Dr. Toy 100 Best Children's Products - 2010 (

Watch Video) 4/28/2010 (MSRP: $29.95; Age: 3 to 5)



WordGirl Word Builder by TWISTERZ TOYS, LLC



With the help of WordGirl and Captain Huggy Face, kids twist the rings to learn how to use consonants and vowels to build new words. Line up a letter on the left, and twist the next ring to find letters that make words from two to six letters long. Rings can be removed and rearranged. In addition, letters have numerical values, so kids can work on their math skills as they find words with bigger scores. 1/25/2011 (MSRP: $12.99; Age: 5 to 8)



Money Savvy Pig Piggy Bank by MONEY SAVVY GENERATION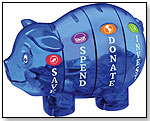 The Money Savvy Pig® is a four-chambered bank designed to help kids and their parents or grandparents begin a conversation about money. It is designed to help teach basic money skills by introducing four choices: SAVE, SPEND, DONATE and INVEST. "Its unique four-chambered design allows children to deposit their money through four separate slots on the top of the bank — one slot for each money choice — and empty each money chamber individually through the feet on the bank," Melinda Voelcker, director of operations and marketing for Money Savvy Generation, told TDmonthly. It is available in six colors.
Awards: 2015 TDmonthly Magazine Top Toy Award; 2002 Parents' Choice Gold Award; 2008 National Parenting Publications Gold Award; 2008 Preferred Choice Creative Toy Award; and 2008 National Parenting Center Seal of Approval. Launch date: 2002.
— As of 05/12/2011 this product had 4.3 out of 5 stars from 34 customer reviews on Amazon.com. Cons: Three customers reported that the bank broke when they dropped it.
— The Money Savvy Pig is a traditional piggy bank on steroids. Instead of holding a child's money in a single chamber, it utilizes four, labeled save, spend, donate and invest. Reviewers found that it works well with an allowance system. Trent Hamm of The Simple Dollar explains that even if children cannot completely understand the concepts behind the Money Savvy Pig, it can make it "so that saving seems like a completely natural thing." See also 3 Garnets & 2 Sapphires. (

Watch Video) 7/23/2009 (MSRP: $16.99; Age: 4 to 11)



SunArt Paper Kit by TEDCO INC.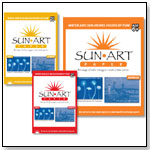 Add sunshine and water and see what develops. Use natural or man-made objects to make unique prints, by placing the objects on the included light-sensitive paper on bright sunlight or outside on an overcast day. Available in three different kits; each kit includes 15 sheets of paper. 10/18/2010 (MSRP: $11.95; Age: 6 and Up)



Discover Amber Science Kit by DISCOVER WITH DR. COOL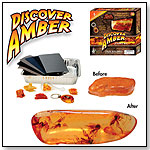 Polish real amber to reveal the hidden treasures that may be trapped within. Just like the paleontologists in the movie Jurassic Park, kids will create a window back in time. Follow the simple instructions and peer into the real amber pieces in search of ancient bugs and plants that were alive during the time of the dinosaurs. This fun activity kit contains 5 real pieces of amber, 6 special grades of gemstone quality sandpaper, magnifying glass, adventure booklet, and an amber-colored key chain with a genuine scorpion inside. Launch date: 2012.
Awards: 2012 National Parenting Center Seal of Approval; 2012 Product of the Year - Informal Education Products (

Watch Video) 3/1/2011 (MSRP: $29.95; Age: 6 to 12)



Spot It! by BLUE ORANGE GAMES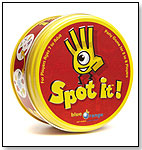 Spot It is a party game for two to eight players. It's played by laying a random assortment of cards on the table and all players racing to find one image that matches between two cards. This fast-paced game is designed to never be the same twice, and though it has very few rules to remember it requires a sharp eye to master. The set of 55 round cards transports in its own carry tin. Watch Spot It: Top-5 Video, Toy Fair 2010
— Spot It has been been a top seller for retailers surveyed by TDmonthly since early Spring 2010.
— In a March 2012 survey, 3 out of 12 retailers told TDmonthly that Spot It was their overall best selling product, and had been for more than a year.
— Dean Smith, Co-owner of JaZams in Princeton, N.J., told TDmonthly in a Summer 2011 survey that he sells 50-60 copies of Spot It each month.
Awards: 2010 TDmonthly Top Seller, Dr. Toy 100 Best Children's Products - 2010

Where to buy:
SOUTH
NORTH EAST
NORTH WEST (

Watch Video) 2/11/2010 (Age: 6 and Up)



What? by OUTSET MEDIA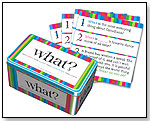 This game of who-said-what asks players to write responses to funny questions and situations, and then asks everyone to guess who wrote what. The game is intended for five or more players and includes 162 cards, twelve pencils, an answer sheet pad, a scoring pad and a scoring sheet shield. Launch date: 2008. 1/29/2008 (Age: 8 and Up)



Befuzzled by FUN Q GAMES, INC.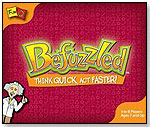 Players take turns flipping over cards that show different shapes. The first to complete the correct action wins that card. The game keeps it exciting by shuffling the actions and their corresponding shapes after each round.
See Toy Fair 2011 Video (

Watch Video) 2/22/2011 (Age: 7 and Up)



S'Quarrels Card Game by LION RAMPANT IMPORTS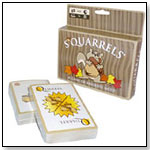 S'Quarrels is a card game based around the theme of squirrels collecting acorns before winter arrives. Under a nearby oak tree, embark upon the rigorous task of collecting and storing acorns before winter sets in. Your opponents are trying to take them all before you do. Whirlwinds, Ambushing, Quarreling, and Hoarding are all part of the game. Get the coveted Golden Acorn, while avoiding the Rotten Acorn. The player to store the most Acorns before Winter arrives wins.
— "What's selling really well for me is S'Quarrels," Jude Larene, owner of Izilla Toys in Seattle, told TDmonthly in July 2010. "I'm selling piles of it and I need to order more today. It gets into a neighborhood and everybody wants it."
— S'Quarrels received a great reaction from The Board Game Family. "Bring out the S'Quarrels cards," they explained, "and kids can automatically picture being a little squirrel running around gathering acorns." However, the reviewers cautioned that younger players may get "more frustrated when they aren't quick enough to slap the hoard pile when that card is played."
— As of 10/30/2012 this product had 4.6 out of 5 stars from 7 reviews on Amazon.com. Pros: Easy for kids to learn, but enough strategy is involved to appeal to adults; fun for groups. Cons: Not as fun with less than three players. (

Watch Video) 8/6/2010



Bag-O-Loot by BAG-O-LOOT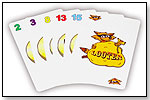 Bag-o-Loot is a new card game that combines strategy, luck, interaction and emotions. During their turn, players can create sets of matching cards called collections, steal collections from other players, or complete a set, making a Bag-O-Loot. But players must be wary- The Bag-O-Loot could be a bluff. Players must outwit or outguess their opponents and try to commit a robbery to end the round. "It is just as fun and engaging for a group of adults to play, a group of kids to play, or a mixed group of adults and kids to play," John Shelley, president of Bag-O-Loot, told TDmonthly.
Awards: 2011 Dr. Toy's Best Picks; 2011 Preferred Choice Award in the category of Family Card Games from Creative Child Magazine.
— As of 10/19/2011 this product had 5 out of 5 stars from 10 reviews on Amazon.com.
3/22/2011 (MSRP: $9.99; Age: 10 and Up)



The Greatest Dot-to-Dot Super Challenge – Book 8 by MONKEYING AROUND


These are definitely not your father's dot-to-dots. With no clues given to the final image, numbers into the thousands, and amazing detailed pictures, The Greatest Dot-to-Dot Super Challenge provides a whole new level of challenge and intrigue. Author and artist David Kalvitis continues his Dot-to-Dot revolution by introducing a variety of brand new puzzle inventions such as "Arrows", "Compass" and "Alpha Dots" as well as double page spreads with over 1,400 dots.
— As of 05/13/2011 this product had 4.2 out of 5stars from 4 reviews on Amazon.com. Cons: One user said that it was too challenging. (

Watch Video) 3/1/2010 (Age: 8 and Up)



Mini Puzzle by ENI Puzzle Land Co.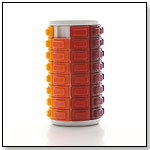 Playing the ENI Puzzle is very simple. Everyone who sees ENI for the first time can easily start playing without any instruction. The ENI PUZZLE is designed to enhance problem solving and dexterity. A workout for the mind while using hand and motor skills. The Eni Puzzle has 3 different sizes and 2 different color schemes. The larger size is equipt with braille. The medium size (called the "mini" is the hardest, ast it has the most pieces in each column. There is also a miniature keychain, dubbed the "keychain" , which dresses up iphones and other accessories. 11/1/2010



Guardian Angel Bracelet ID by BONITAS INTERNATIONAL LLC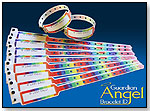 The Guardian Angel Bracelet is a secure lock bracelet that can be easily adjusted to fit children of all ages. The bracelet includes a space for parents or caregivers to write the cell phone number of the child's caregiver. They can teach their children that if they get lost or separated from their group, they should find a mommy and ask her to call the number on the bracelet. Launch date: June 2009. 8/19/2009 (MSRP: $9.95; Age: All Ages)



Bedtime on Safari Storybook and Puppet Theater Play Set by CLOUD B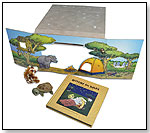 Vacations are fun and exciting, but when day turns to night, being in an unfamiliar, dark environment can be scary. Read Bedtime on Safari to learn about how relaxing lights and familiar sounds can comfort kids and show them that there's nothing to fear in the dark. Set features a fully illustrated book that helps children overcome their fear of the dark. Includes two fun finger puppets (Twilight Turtle and Gentle Giraffe). Gift box transforms into an interactive puppet theater with fully illustrated Safari scene. Gift set lets children play while they learn. Launch date: 2011. 3/22/2011 (MSRP: $19.95; Age: All Ages)



Curious George Storytime Pal by ZOOBIES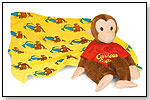 This plush Curious George Storytime Pal features a stuffed animal with a child sized blanket folded inside. When the blanket is removed children can snuggle up and use the stuffed animal as a pillow. The blanket zips on and off and is machine washable; the Zoobie stuffed animal is held in shape by two velcro tabs.
— In late Spring 2011, 8% of retailers surveyed by TDmonthly mentioned Zoobies as a best-selling toy for infants & toddlers.
— In a May 2012 survey, one out of 11 retailers told TDmonthly that Zoobies were their best selling plush/puppet item.
— Want this? As of 05/06/2011, this product was available for purchase at Magic Box Toys.
1/7/2011 (MSRP: $34.99; )



Mrs. Pinkelmeyer and Moopus McGlinden Custom Plush Doll by MRS PINKELMEYER LLC

This soft and cuddly plush toy plays the music of Mrs. Pinkelmeyer's latest hit, "Mrs. Pinkelmeyer Makes You Happy," and provides love and warmth to all those who carry her around. Playful Moopus is never far from her side, but he is detachable so he can be played with alone if child wishes.
Awards: A Summer 2011 Dr. Toy Best Vacation Children's Product (

Watch Video) 12/15/2010 (MSRP: $34.99; Age: 3 and Up)



Broadway Nails by KISS PRODUCTS INC.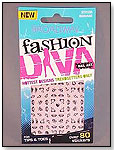 The Fashion Diva line includes many different styles of nail art including glittery stickers and press-on nail decorations. (

Watch Video) 2/22/2011 (MSRP: $4.99)



Barbie®ZipBin® Clutch by NEAT-OH! INTERNATIONAL LLC


This beautiful Barbie ZipBin®Clutch is a girly accessory for any outfit. With Barbie-pink woven designs on the front dressing room on the inside, the Barbie ZipBin Clutch lets every girl make a statement. Launch date: June 1st, 2011. 1/25/2011 (MSRP: $12.99; Age: 3 and Up)



Shoulder Buddies by SHOULDER FUN USA LLC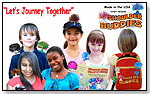 Shoulder Buddies are a collectible, educational accessory that kids can wear on their shoulders, backpacks, hats, etc. Shoulder Buddies are packaged with a collectible "Smarts" card that teaches their "Smarts" through an easy-to-remember acronym. A "Shoulder Buddies Coin" is also included, which is used to attach them to your shoulder. They also have a hole on their back so that kids can attach them to their backpacks with a keychain, which is also included with the product. There's also a book that corresponds to the Shoulder Buddy characters. "Shoulder Buddies are very unique because they are an adorable character that can be worn on the shoulder," Jeaneen & Kevin Muller, Managing Members, Shoulder Fun USA, LLC, told TDmonthly. "They definitely attract attention when wearing them and our variety of characters each have a different learning message that comes with them." Launch date: October 2009. (

Watch Video) 3/10/2010 (MSRP: $5.99; Age: 4 and Up)



---
---


Copyright © 2021 TDmonthly®, a division of TOYDIRECTORY.com®, Inc.