May 8, 2021

December 2012 | Vol. XI - No. 12

---
ToysRUs, Walmart, and Target Top Holiday Toy Lists
The hottest must-have holiday toys from Big-Box stores
You may sell specialty, but it's important to watch the mass-market to keep abreast of new trends and get tipped off early if your own best-sellers are crossing over — and to scout out any mega-trendy items that might still sell in specialty (like items from the ever-popular LEGO).

ToysRUs, Walmart, and Target have all released their lists of hot holiday toys.

You can see the products from the ToysRUs Fabulous 15 Holiday Toys below.

Click here to check out Walmart's Top 20 Holiday Toys

Click here to see Target's Top 20 Holiday Toys

And don't forget to check out specialty toys and gifts in our own TDmonthly Holiday Picks!


ToysRUs Fabulous 15 Holiday Toys
Doc McStuffins Time for Your Check Up Doll by JUST PLAY LLC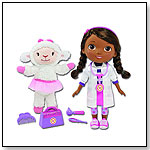 It's time for a checkup with everyone's favorite doctor. With the Disney Doc McStuffins Time For Your Check Up Doll kids can use Doc McStuffins magical check up tools to make Lambie talk. Check Lambie's heart, ears and temperature. Doc also talks and sings the "time for Your Check-Up" song. Doc McStuffins is an American animated television series produced by Brown Bag Films, which premiered on March 23, 2012 on Disney Channel and Disney Junior. The series is about a six-year-old girl, Dottie "Doc" McStuffins, who can "fix" toys, with a little help from her stuffed animal friends, Stuffy, Hallie, Lambie and Chilly. During ending credits, Doc gives advice to viewers about staying healthy. Launch date: 2012. 9/19/2012 (MSRP: $39.99)



Disney's Jake and The Neverland Pirates - Jake's Musical Pirate Ship Bucky by FISHER-PRICE INC.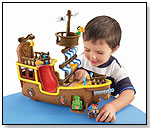 Bucky sails in straight from the Jake and the Neverland Pirates show. Bucky comes fully equipped with all the necessities a young pirate would want in order to fend off the evil deeds of Captain Hook and Smee. Bucky has 3 push buttons on the deck of the ship. The 1st button activates the cannon. Load the spring loaded cannon with the water ball projectiles and press the button to shoot them. If kids press the 2nd button they'll see the infamous Tic Toc Croc explode out the side of the hidden trap door chomping away. When kids push the third button they will activate sound effects, Jake phrases, and the theme song. There is also a working slide for the figures to slide down into action. And Bucky has captain quarters to play inside. Bucky comes with Jake and Skully figures.
— As of 07/16/2012 this product had 4.6 out of 5 stars from 9 reviews on Amazon.com. Pros: Durable; encourages imaginative play. Cons: The boat is not waterproof. 7/16/2012 (MSRP: $52.75; Age: 3 to 6)



Lalaloopsy Silly Hair Star Doll - Harmony B. Sharp by MGA ENTERTAINMENT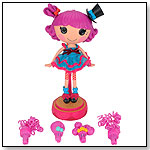 The interactive Lalaloopsy Silly Hair Star Doll set comes with 6 removable hairstyles that play 6 different songs when placed on Harmony's head. Simply mount her on the dancing stage, press her chest, and watch as she sings, grooves and spins her hair around. Includes 1 doll, 1 stage, 6 hairpieces, 1 rattling pet cat and 1 poster. 10/11/2012 (MSRP: $69.99; Age: 4 to 6)



Furby - Teal by HASBRO INC.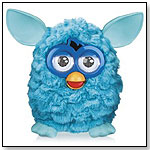 New FURBY looks great in any color, but Teal FURBY seems to be our most popular so far. Maybe it's the luxuriant teal sheen of its fur, or the way the teal sets off the bright yellow-gold of its eyes. With a mind of its own, the new Hasbro Teal FURBY will develop its personality based on how kids play with it. It will dance to their favorite songs. Put it in a room with a few of its friends and they'll interact with each other in all sorts of hilarious ways while speaking either English or the special FURBY language, FURBISH. Launch date: 2012. 9/19/2012 (MSRP: $54.00; Age: 6 and Up)



Gelarti Designer Studio by Moose Enterprise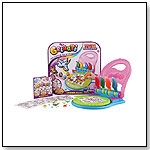 The Gelarti Designer Studio allows kids to make a fun and colorful world on their walls using paint pens, glitter and 3-D accessories. Kids simply place a sticker sheet onto the turn table making sure the edges are underneath the tabs and gently squeeze the Gelarti paint pen to create and color their sticker. Kids can also create different effects with the marbling tool. Blend two colors together or create beautiful swirls. Once they have finished painting their sticker they can add 3D accessories. Leave to dry for at least 6 hours, or for best results overnight. Once completely dry, peel off the backing sheet and apply to smooth, clean surfaces. When kids want to move your Gelarti sticker, peel off and place it somewhere else. When kids have finished using the designer studio they can simply close the lid and take their studio with them. Launch date: 2012. 9/19/2012 (MSRP: $24.99; Age: 5 to 7)



LeapPad2 Learning Tablet by LEAPFROG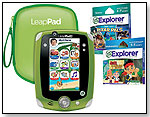 The #1 learning tablet just got better! LeapPad2 Explorer™ inspires kids to imagine and explore with front-and-back cameras, 4 GB of memory and a library of 325+ apps for limitless learning and fun. Comes bundled with Explorer Learning Game Cartridges: Disney Jake and the Never Land Pirates and Disney•Pixar Pixar Pals and a green LeapPad case. Also comes in pink. 7/27/2012 (MSRP: $169.99; Age: 3 to 7)



Micro Chargers™ Time Track by Moose Enterprise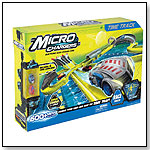 Kids load their micro racers in the four lane charger...It's four times the action, four times the fun. Race around the corners, and over the cross bridge. Complete with a timer controlled finish, the Micro Chargers Time Track is the ultimate in racing. The Time Track comes with 2 x Exclusive Quick Charge Micro Car(colors vary), 1 x Time Race Track, 2 x Stats Card. 10/11/2012 (MSRP: $34.99; Age: 6 to 8)



Nickelodeon® Teenage Mutant Ninja Turtles by PLAYMATES TOYS INC.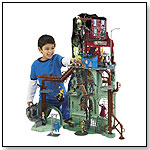 The ultimate playset for Teenage Mutant Ninja Turtle fans, the Secret Sewer Lair playset is BIG, and ready for Ninja battle action. This playset will have kids creating their own Lair of excitement as they become the leader of the pack, swinging into action, training the Turtles and defeating Shredder once and for all. Standing 42 inches tall and resembling the Sewer Lair that is home to the Turtles in the TV show, the Secret Sewer Lair includes more than 20 different exciting Ninja features. 10/11/2012 (MSRP: $119.99; Age: 4 to 6)



Yvolution™ YFliker® F1 Flow Series™ Scooter by YVOLUTION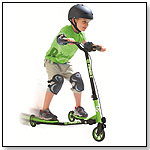 This scooter features a side-to-side riding stance for carving and drifting action and provides a completely different riding experience than traditional kick scooters. It also features industrial-designed casters for self-propelling fun, a built-in, quick-response hand brake for control and safety and a reinforced, lightweight steel frame that is easy for kids to handle and sturdy enough to last for years. The YFlicker's easy Twist & Stow folding system is great for the family on the go. 10/11/2012 (MSRP: $99.99; Age: 5 to 9)



Hot Wheels Terrain Twister Radio-Controlled Vehicle, Green by MATTEL INC.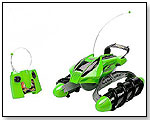 No terrain is too tough for the Terrain Twister vehicle. The possibilities for excitement are endless. The vehicle is equipped with pontoons sporting corkscrew-shaped treads rather than wheels that help this vehicle handle any environment. Children can conquer snow, water, dirt, grass and other tricky terrains to ride off into any adventure. Launch date: 2012. 9/19/2012 (MSRP: $84.99; Age: 8 and Up)



Ninjago Epic Dragon Battle 9450 by LEGO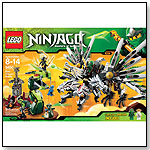 Defeat the Great Devourer in the epic battle between good versus evil. The Great Devourer has been awakened and threatens to devour the world of Ninjago. Can the legendary green ninja, riding the awesome 4-headed Ultra Dragon, overpower this evil adversary? Can Lord Garmadon harness the power of the 4 golden weapons of Spinjitzu to destroy the mighty snake and what about Sensei Wu? Can Jay defeat the evil snake Generals Acidicus, Skalidor and snake soldier Chokun to release his master from the impenetrable snake prison? Includes 7 minifigures: Lloyd ZX, Jay ZX, Sensei Wu, Lord Garmadon, Acidicus, Skalidor and Chokun. Set features 4-headed Ultra Dragon, The Great Devourer, snake prison, Hypnobrai fang blade with blue anti-venom capsule, 4 golden weapons and 7 regular weapons.
— As of 07/16/2012 this product had 4.4 out of 5 stars from 5 reviews on Amazon.com. Pros: Very large set with many pieces; dragon's jaw can open and close. Cons: One user said that when they tried to play with the product after it was built, the blocks fell apart. 7/16/2012 (MSRP: $119.99; Age: 6 to 14)



One Direction Doll by HASBRO INC.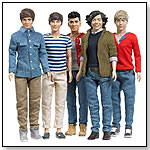 One Direction are a British-Irish boy band consisting of members Niall Horan, Zayn Malik, Liam Payne, Harry Styles and Louis Tomlinson. One Direction became the first British band to debut on top of the Billboard 200 list when Up All Night sold over 176,000 copies during its first week of release in America. Launch date: 2012. 9/19/2012 (MSRP: $19.99)



Skylanders Giants Starter Pack by ACTIVISION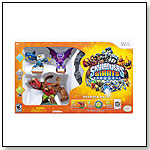 Thousands of years ago, the Skylanders Giants fought epic battles in Skylands but were banished to Earth. With a new threat looming, its time to bring them back to join forces with the Skylanders. Put them on the Portal of Power® to unleash their strength in the ultimate battle to save Skylands. Starter Pack includes: 1 Video Game; 1 Portal of Power; 3 Skylanders Figures; 1 Character Collector Poster; 3 Sticker Sheets with Secret Codes; and 3 Trading Cards. Launch date: 2012.
— As of 10/30/2012 this product had 5 out of 5 stars from 1 review on Amazon.com. 9/19/2012 (MSRP: $74.99)



Tabeo™ by TOYS R US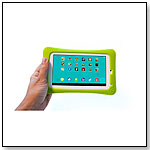 Created just for kids, the Tabeo Tablet combines cutting-edge technology, advanced details and a sleek design with parental controls and kid-friendly safety features. Featuring a 7" capacitive multi-touch screen, 50 popular kid-friendly apps and Wi-Fi connectivity, this tablet is ready to deliver hours of learning, Web browsing and fun. The tablet uses the Android 4.0 (Ice Cream Sandwich) operating system and with more than 7,000 free apps available for download. A built-in speaker, microphone, G-sensor and front camera provide the familiar functionality of Mom and Dad's "grown-up" tablet. A soft, removable bumper case fits around the tablet to protect the device from accidental bumps and drops. A micro SD slot (SDHC compatible) accepts cards up to 32 GB, while the mini HDMI output allows viewing of content on a separate monitor or TV screen. The tablet offers parent-friendly features as well. The built-in browser offers a variety of parental controls, including an option to set different Internet safety controls for up to eight users or allow Internet access only on certain days or at certain times of the day, to help kids have a fun, safe online experience. 10/11/2012 (MSRP: $149.99; Age: 5 and Up)



Wii U by NINTENDO OF AMERICA INC.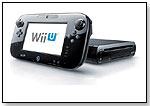 With the television and the Wii U GamePad working as two integrated screens, Wii U creates unique possibilities for gaming, allowing ''asymmetric'' game play where each player can have different goals, challenges and views within the same shared gaming experience. Miiverse is a brand-new network communication system that lets gamers from around the world share experiences, discuss games and discover new content. Using their personalized Mii character, players enter Miiverse and see games, applications or entertainment content that either they have interacted with recently, expressed interest in learning more about or that their friends are using or discussing. In addition to the previously announced touch-screen and motion controls, the Wii U GamePad was redesigned and improved from its reveal in 2011. The new form factor offers players dual analog stick controls and can be used as a remote control for users' TVs, even while the Wii U console is turned off. Nintendo also announced availability of the Wii U Pro Controller as a separate peripheral. All game discs for the Wii system are compatible with Wii U, and the system will support controllers for the Wii system. Launch date: November 18, 2012. 9/19/2012



---
---


Copyright © 2021 TDmonthly®, a division of TOYDIRECTORY.com®, Inc.