May 10, 2021

October 2013 | Vol. XII - No. 10

---
Top-10 Most-Wanted Science and Nature Toys
With additional reporting by Chris Lundy and Brenda Ruggiero

For most retailers TDmonthly surveyed in September 2013 about their best-selling science and nature toys, listing their top-sellers was a snap.

Elenco's Snap Circuits was named a best-seller by five of the 12 retailers we surveyed. Toys from Be Amazing and Thames & Kosmos we also popular among the group.

You can take a closer look at all of the top-10 most-wanted science and nature toys below.
No manufacturer paid to be included in this article. All products listed were designated by editorial staff without regard to the company's relationship with TOYDIRECTORY.com/TDmonthly Magazine.
Snap Circuits Pro 500-in-1 (SC-500) by ELENCO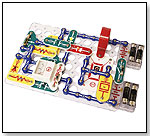 Snap Circuits allow children to create electronic projects including AM and FM radios, digital voice recorders, burglar alarms, doorbells and more. All pieces are mounted on plastic modules and snap together with ease. This Pro version contains over 75 parts and an illustrated manual for building over 500 experiments. The set uses four AA batteries.
— In late summer 2010, six of 43 retailers named Snap Circuits a science and nature best seller.
— In August 2010, Jim and Retha Davis, owners of Kid's Center in Tucson, Ariz., told TDmonthly their store sells "about 100 (Snap Circuits) a month."
— In a late Summer 2012 survey, four out of 12 retailers said that Elenco was one of their best selling Science & Nature toy brands. 9/9/2010 (MSRP: $94.95; Age: 8 and Up)



Butterfly Garden by INSECT LORE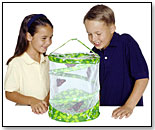 This net habitat (almost like a Chinese lantern) encloses caterpillars, food and the setting for a caterpillar's eventual metamorphosis. It requires mail-sent larvae. "The Butterfly Garden not only shows actual insect metamorphosis, but it does so in just three weeks' time. Many other animal habitats can take up to six months for any changes to occur. This makes it a perfect item for kids who have short attention spans and is an ideal science project for any classroom," John White, marketing director of Insect Lore, told TDmonthly.
— Fred Rosenberg of On the Park in Kingwood, Texas, named this as his No. 1 seller in May 2008, with sales of 50 to 60 units monthly. "I just can't keep them in stock right now," he told TDmonthly. "We have a display on our counter with the real butterflies so people can see it go through the process," said Kim Emigh, VP of e-commerce at Growing Tree Toys in State College, Pa.
— 25% of 64 retailers surveyed in August 2008 named this as their top-selling nature toy, reporting average sales of 12 per month. Five of 38 retailers named Insect Lore's butterfly habitats as best-selling science and nature products in late summer 2009. In an August 2010 survey, 21 percent of 43 specialty retailers said Insect Lore is a top-selling science and nature brand. Five retailers specifically cited Butterfly Garden as a best seller.
— As of 5/21/2012, the Butterfly Garden had spent more than 1,600 days in the top-100 best-selling toys and games at Amazon.com and has 4.4 out of 5 stars from 461 reviews.
AWARDS: 2010 TDmonthly Top Seller (

Watch Video) 7/18/2005 (MSRP: $19.99)



Break Your Own Geodes by GEOCENTRAL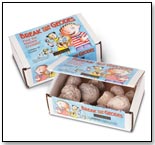 Toys don't come any more natural than the geode, one of nature's most interesting phenomena. Geodes occur in nature when sedimentary or volcanic rocks are hollowed out (sometimes by water) and filled with other minerals that eventually form crystals.
— These geodes come fully formed, so kids can break open the rocks themselves to reveal the crystals inside.
— "Kids really like these," said Susan Waterstreet of Tree Top Kids in Washington, D.C. "They're neat because they look innocuous on the outside, but when the kids break it open, they can see how the crystals have formed on the inside, and it's cool. They're a good seller."
— Kim Walter, manager of Giggles in Stoughton, Wis., said that people couldn't resist this product. "Kids love these; they're by far the most popular thing on the rack. I don't think a kid can leave without buying a geode." 9/30/2005 (MSRP: $10.99)



Green Science - Soda Can Robug by TOYSMITH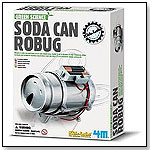 The Green Science - Soda Can Robug is an imaginative way for children to explore mechanics and electricity. The kit includes a plastic mechanic body, wire wings, wire legs, motor with wires, screws and detailed instructions.
— In a Fall 2013 survey, Gary Green, owner of Toy Box of Asheville Inc in Asheville, N.C., told TDmonthly that the Soda Can Robug from Toysmith was one of their best-selling science toys. (

Watch Video) 10/20/2009 (MSRP: $15.99; Age: 8 to 15)



6-in-1 Solar Kit by ELENCO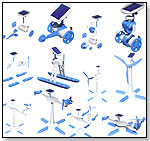 The 44 pieces in this kit from Elenco Electronics include a miniature motor and a working solar panel. Children can assemble six different machines and watch their creations come to life while learning how the energy in sunlight converts to powerful electricity. A detailed instruction manual is included with the kit.
― "I can't keep those in stock," remarked Casey Sartain, buyer for Tutoring Toy in Salt Lake City, Utah, of Elenco's 6-in-1 Solar Kit. Sartain listed the 6-in-1 Solar Kit as his best-selling activity kit during an April 2010 survey of 48 storeowners.
— In a Fall 2013 survey, Kim Emigh, manager of e-commerce at Growing Tree Toys in State College, Pa., told TDmonthly that this solar kit is one of their best-selling science toys. (

Watch Video) 5/26/2010 (Age: 8 and Up)



Lab-in-a-Bag – Test Tube Adventures by BE AMAZING!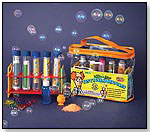 Using this science kit, kids will learn the secret of the Giant Test Tube and how to make Touchable Bubbles that don't pop. They can make a super bouncing ball and 20' of gooey, slimy worms. Almost everything kids need comes in one clear vinyl bag for easy clean-up.
— In a September 2011 survey, Joe Berardoni, owner of Pun's Toys in Brynn Mawr, Pa., told TDmonthly, "Be Amazing's Lab in a Bag (any one) does very well here. They have great experiments included and are a good 'birthday present' price."
— In a Fall 2013 survey, two out of 12 retailers told TDmonthly that Lab in a Bag was one of their best-selling science toys. (

Watch Video) 10/17/2006 (MSRP: $15.00; Age: 8 and Up)



My First Chemistry Kit by SCIENTIFIC EXPLORER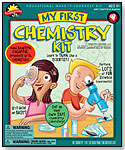 Introduce young kids to the magic of chemistry. This kit includes a microscope that magnifies 100x, 200x and 450x and comes with safe accessories. The science guide contains easy introduction activities to perform with the microscope. Kids learn about chemistry as they make a beautiful ornament and test acids and bases. The kit includes lots of activities and experiments for a younger scientist.
— "Scientific Explorer makes the ... My First Chemistry Set, and those have always done well for me," said Alison Cox, owner of Animal Quackers in Raleigh, N.C.
— Cox told TDmonthly in summer 2007 that she sells about five kits a month from Scientific Explorer.
— "The First Chemistry Set is for young children and parents to be introduced to a microscope as well as fun activities involving chemistry and chemical reactions. It's just fun to do," Susan Rives of Scientific Explorer told TDmonthly. 7/26/2006 (MSRP: $19.99; Age: 4 and Up)



Sea Monkeys Sunken Treasure by EDUCATIONAL INSIGHTS INC.



This Sea Monkeys kit comes with everything one needs to get started raising these living, swimming "micro-crustaceans." After treatment with the included water purifier, sprinkle the pouch of dormant Sea Monkey eggs into the tank, and watch the new pets appear and grow. It comes with a "growth guarantee."
— "Another thing that sells really well is the Sea Monkeys. We sell a lot of those, and we had one of those on display," Pat Cooley, owner of Cooleykatz Toys Livermore, Calif., told TDmonthly in August 2008 when discussing popular science and nature toys.
— "Kids still get so excited about those little kits," said Janet Gregory, owner of Over the Rainbow Toys in Anchorage, Alaska. "A lot of adults seem to be drawn to them, too, because of the nostalgia factor."
― As of 9.23.2010, this product had 4 out of 5 stars from 9 reviews on ToysRUs.com and was listed No. 10 in best-selling science and nature toys. PROS: Entertaining, educational, interactive and easy to use. 9/8/2008 (MSRP: $19.95; Age: 6 and Up)



Steve Spangler's Geyser Tube by BE AMAZING!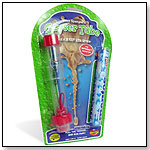 Not only are MENTOS® great to eat, but these amazing candies are loaded with wonder. Learn how to create an enormous geyser by combining MENTOS® with soda. The eruption is amazing—up to 25 feet high—and so is the science just beneath the surface. The Geyser Tube™ allows you to load the candies and safely disperse them into the soda bottle.
— When asked about their best selling novelty toys in a September 2011 survey, Mary Porter Green, owner of The Curiosity Zone in Ashburn, Va., told TDmonthly: "We sell lots of the Geyser Tubes from Be Amazing! Toys."
— In a Fall 2013 survey, two out of 12 retailers told TDmonthly that Be Amazing was a best-selling brand of science toy. (

Watch Video) 3/24/2008 (MSRP: $5.99; Age: 8 and Up)



Ignition Series - Color-Changing Crystals by THAMES & KOSMOS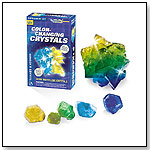 With this kit, kids can grow amazing crystals that change color. Learn about the chemical reaction that causes the beautiful shift in colors, and examine the factors that influence the reaction. Conduct a chemical analysis to better understand why the color change occurs. Show off the crystal creations in two special locking display cases.
— In a Fall 2013 survey, three out of 12 retailers told TDmonthly that Thames & Kosmos was a best-selling brand of science toy. 9/17/2012 (MSRP: $13.99; Age: 10 and Up)



---
---


Copyright © 2021 TDmonthly®, a division of TOYDIRECTORY.com®, Inc.