November 25, 2020

May 2014 | Vol. XIII - No. 5


TDmonthly 2014 Top Toy Debut Award Winners: Arts & Crafts
45 Retailers Have Made Their Picks!
This article sponsored by: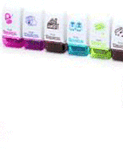 The Top Toy Debut Award winners have been announced!

1. 42.86% (15) The Orb Factory - Plush Crafts

2. 37.14% (13) Ann Williams - Loop de Loom

3. 31.43% (11) Games Workshop - Tau Empire XV104 Riptide Battlesuit

You can see all of the nominees and learn more about these products below.



Following are some of the newest products from FUNNYBONE TOYS, the generous sponsor of the preceding article:


Rolli™ - The Stamps that ROLL! by Funnybone Muse by FUNNYBONE TOYS LLC



The first product product in the Funnybone Muse offerings is: Rolli™ – a line of rolling stamps. Imported from Japan-based PLUS Corporation, Funnybone Muse has been given the exclusive rights to 10 of their best-selling designs (each sold millions of units in Japan), rebranding them in the US as Rolli™.



3/4/2014



DISRUPTUS™ by FUNNYBONE TOYS LLC



Disruptus taps into the innate ability of the creative mind to see things in surprisingly new and different ways, spurring players to new levels of innovation and creativity with bouts of silliness and hilarity erupting frequently along the way. Players look at images on the cards and follow whichever of the four innovation methods (Create 2, Improve, Transform, Disrupt) is face up on the die as they jot down their ideas with pencil and paper. The player with the craziest, most innovative idea for modifying the objects wins the round. There are several play variations for players of all ages and abilities.
Awards: Good Housekeeping Game of the Year 2013 1/17/2014 (MSRP: $24.99; Age: 10 and Up)



FUNNYBONES™ by FUNNYBONE TOYS LLC



Funnybones is part skill, part tradition…and ALL fun! And, with 30 game challenges, the excitement never ends. Funnybones dates to the Greek and Roman periods & now this game is played in many places around the world. Funnybone Toys is thrilled to introduce its special version in the US, with game challenges ranging from easy to difficult! These include Overhand Ones, Twos, Threes and Fours; Clicks; Horses in the Stable; Eggs in the Basket - and more! Brief instructional videos of each challenge are posted on Funnybone Toys' YouTube channel. Players improve hand-eye coordination as they tackle the challenges. Funnybones is great to practice alone and play with others while taking turns.

1/17/2014 (MSRP: $9.99; Age: 6 and Up)



---
---


Copyright © 2020 TDmonthly®, a division of TOYDIRECTORY.com®, Inc.