May 9, 2021

May 2014 | Vol. XIII - No. 5

---
2014 Holiday Preview : Aircraft, Die-Cast, Hobby, Novelties, Seasonal
Take a sneak peek at these specialty toys just in time for your 4th quarter ordering
This article is sponsored by: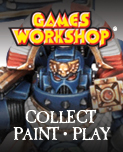 It's that time of year again — the sun shines brighter, the weather gets warmer — and specialty toy retailers like you start ordering for 4th quarter!

Over the next few months TDmonthly Magazine will be sharing exciting toys in our Holiday Preview articles that could be hits for your store in the 4th quarter. These specialty toy gifts are organized by category on the chart below. To learn more about a toy simply click on the product name or image. One of the items below could end up being one of 2014's hot holiday toys!



Following are some of the newest products from GAMES WORKSHOP, the generous sponsor of the preceding article:

Space Marine Tactical Squad by GAMES WORKSHOP



The Space Marines are the knight defenders of humanity in the far future. These fearless and noble guardians keep watch against the dangers of the galaxy from their fleets of fortress-like space ships. They are clad in mighty armor and bear the finest equipment the Imperium of Humanity can produce. This multi-part plastic box set contains all the components to build ten Space Marines with many additional parts for individual customization. 5/6/2014 (MSRP: $40.00; Age: 12 and Up)



Tau Empire XV104 Riptide Battlesuit by GAMES WORKSHOP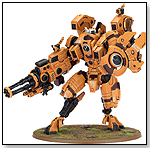 The XV104 Riptide is a technological marvel of the Tau Empire. The model is huge, towering over the battlefield – even tanks look small next to it! Sleek armor panels, along with bolts and grills, cover its body. Despite its enormous size, with ball and socket joints it remains a maneuverable model whose arms and legs can be posed in a variety of different ways. Either standing tall or even kneeling down, it can be used as a unique, dynamic centerpiece for a Tau army. (

Watch Video) 12/26/2013 (MSRP: $85.00; Age: 12 and Up)



Dark Vengeance by GAMES WORKSHOP



Dark Vengeance is one of the most incredible box sets produced by Games Workshop! Inside, you'll be faced with 48 miniatures that form two detailed armies - Dark Angels and the Chaos Space Marines - and everything two players need to field their own Warhammer 40,000 forces. As if these models weren't enough, Dark Vengeance comes with a full-color 168-page mini Warhammer 40,000 Rulebook; a complete Assembly Guide; a quick-play reference guide; an army roster sheet; dice, templates, and a Quick Start booklet. 5/6/2014 (MSRP: $99.00; Age: 12 and Up)



---
---


Copyright © 2021 TDmonthly®, a division of TOYDIRECTORY.com®, Inc.