November 23, 2020

August 2014 | Vol. XIII - No. 8


Tween Toys to Talk About
This article is sponsored by: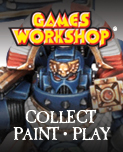 The average toy store customer is getting younger and younger, especially with the continuing explosion of personal electronic devices, Apps, and electronic games. But! You can still entice older kids and Tweens into your store by stocking high quality, engaging toys. Games, arts & crafts, construction kits and other toys that require kids' full attention are great items for Tweens who are used to being fully immersed in video games and online worlds.

Check out some of the top-notch kits, games and arts & crafts toys below. Maybe some of them could help bring Tweens back to your store!
Arachnarok Spider by GAMES WORKSHOP



In the darkest depths of the most sinister forests, even Giants and Cygors can fall prey to the colossal Arachnarok Spider. Towering over houses and settlements alike, this gargantuan creature can be goaded into battle by Forest Goblins who worship it as a living god. Bedecked with shanty towers, altars to the Spider-god or even crude catapults, the Arachnarok Spider will terrorise the Warhammer world. This 95-piece, all-plastic kit comes complete with all the options available to make your Arachnarok Spider truly unique, including a Flinger and a Catchweb Spidershrine. There are also eight Forest Goblin crew for the howdah, many tiny spiders to adorn the base and a Goblin Great Shaman if you choose to use the Arachnarok Spider as a monstrous mount. 7/31/2014 (MSRP: $57.75)



Threadz™ Beanie by PLASMART INC.



Make a fashion statement with a new take on a traditional craft. Hook a stylish Beanie using a Threadz all-plastic re-useable loom in the latest yarns and coolest colors. Step-by-step instructions included or watch a demonstration video at www.PlaSmartToys.com. Add a Make-a-Scarf kit or a Make-a-Purse kit for a fashion ensemble. 7/17/2014 (MSRP: $19.99; Age: 6 and Up)



Face to Face™ by HARVEST TIME PARTNERS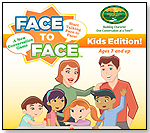 Face to Face™ conversation games strengthen the critical life skill of effective "Face to Face" communication. The games help kids, teens, and adults start great conversations on real-life issues, in real time, with friends and family. The games also reinforce the importance of building character through principle-based decision making. Three versions: Face to Face™ Kids Edition (ages 7 and up), Face to Face™ Teen Edition (ages 13 and up), and Face to Face™ Dinner Party Edition (ages 18 and up)

1/9/2014 (Age: 7 and Up)



12 in 1 Spider by Laser Pegs Ventures, LLC



The brightest creepy crawlers you've ever seen exist in this incredible 12 in 1 Spider kit from Laser Pegs! Build your favorite insects like the Grasshopper, Scorpion, Praying Mantis, Ant, and many more. 7/31/2014 (MSRP: $29.99; Age: 5 and Up)



Solar Balloon by TEDCO INC.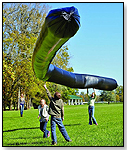 Giant-sized solar science fun! This 50 foot long balloon soars high in the sky powered by the sun. Demonstrates buoyancy, convection, thermodynamics and solar power. Teaches Bernoullis Principle and Pascals Principle. Great for science classes and the perfect start to a science project. Bright direct sunlight on a calm, cool day has the Solar Balloon soaring in just minutes. Includes one 50 foot long by 29" diameter Solar Balloon, 400 feet of string, complete instructions and science learning guide. Made in USA. 7/31/2014 (MSRP: $18.00; Age: 14 and Up)



Jr. Scientist Strandbeest Model Kit by ELENCO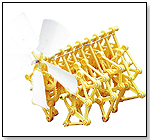 Build this Strandbeest kit yourself! It has a very interesting mechanism: blowing into the fan makes the animal start walking against the wind. The wind power is conveyed to the legs by 2 gears. The 28-page science guide gives you the history of the real Strandbeest that Theo Jansen started building in1990. The guide also includes easy-to-follow assembly instructions. 7/31/2014 (MSRP: $34.95; Age: 8 and Up)



Deluxe Bubble Wands Kit by ARTTERRO



Bend high-quality copper wire into fun shapes and adorn with beads and marbles to construct two beautiful, sturdy wands. Perfect for blowing giant bubbles and casting magic spells! With simple tips and lots of examples for inspiration, create 2 unique wands and 4 fabulous art pieces to brighten a garden or add whimsy to a potted plant. Two bonus projects in every kit! Turn the box into a mailbox, birdhouse or special treasure box. The inner tray is perfect for framing your art. Ages 8 and up. 5/8/2014 (MSRP: $29.00; Age: 8 and Up)



OGOBILD with AnimateIt! - Studio Kit (with camera) by OGOSPORT, LLC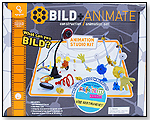 Build, Create and Animate! OGOBILD is a line of creative construction toys created to promote open-ended play and stimulate a child's imagination. This kit contains Animate It! Express software, which was developed with the Aardman Animations studio (the creators of Wallace & Gromit and Chicken Run) and is the premier UK education stop-motion animation software. Teaches the basics of stop motion animation. Allows kids to make their own animated movies with Animate It! Express. Takes advantage of the OGOBILD System's Versatility. Share finished films with family, friends, and the world!
Awards: 2014 TDmonthly Magazine Top Toy Award 7/31/2014 (MSRP: $70.00)



PlushCraft™ Heart Pillow by THE ORB FACTORY LIMITED



Create a Plush rainbow pillow. Follow a simple numbered legend and use the stylus to punch glittering fabric – no sewing required. This fabric-by-number kit contains special glittering fabric pieces, meaning your rainbow design is certain to shine. 2/4/2013 (MSRP: $16.99; Age: 5 and Up)



Good Dog Crossover Bag: 6" x 9" by DOUGLAS CUDDLE TOYS



A comfy and trendy way to carry this bag with the adjustable, long strap is over the shoulder and across to the other side. The fashionable, designer fabrics work beautifully with the original dog artwork or with the profusion of sparkles to create a trendy icon, such a butterfly, horseshoe, lollipop, or flower. The jeweled designs make the bag literally brighten! There are 4 dog-art bags and 4 bejeweled bags in the new collection. ...one of 8 styles. SRP $18

3/5/2014 (MSRP: $18.00)



---
---


Copyright © 2020 TDmonthly®, a division of TOYDIRECTORY.com®, Inc.