July 31, 2021

January 2015 | Vol. XIV - No. 1

---
TDmonthly Magazine Presents: Award Winning Toys
TDmonthly Magazine is pleased to announce our latest award winners. These top-notch products were evaluated by our team of toy testers (learn more about our evaluation process here), and selected on the basis of their play value, quality and durability, specialty focus, presentation, and more.

Learn more about these award winning toys below.

Manufacturers - interested in submitting a product? Learn how here.
SET Dice by SET ENTERPRISES INC.



Winner of a 2014 TDmonthly Top Toy Award, SET DICE is three games in one: SET CUBED, SCRAMBLE SET & CROSSWORD SET. SET CUBED is a strategy game with over 10 Best Game Awards! SCRAMBLE SET is fast-paced family fun, just like your favorite card game. CROSSWORD SET: create SETs up, down and across connecting all of your dice before your opponent.

Whichever way you decide to play, you will have fun with these custom over-sized dice. The more SETs you make, the higher your score. Roll, Connect, WIN!

Great for travel, free demo available with purchase of 11 games. 1 to 6 players. Ages 8 to adult.
Awards: 2014 TDmonthly Magazine Top Toy Award 7/29/2014 (Age: 8 and Up)



Ittybit by BUNNIES BY THE BAY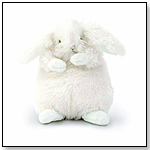 The Ittybit is a chubby little snowbunny which is rounder than he is tall. This bunny makes the perfect friend for all ages. The plush bunny measures 6".
Awards: 2014 TDmonthly Top Toy Award

9/19/2014 (MSRP: $15.00)



Sky Scrapers by AEROMAX INC.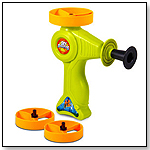 Sky Scrapers soar over 100 ft. Includes: 3 Orange disks and Sky Scraper launcher.
— Paula Bolte, owner of Imaginations Toy & Furniture Co. in Blacksburg, Va., told TDmonthly in a November 2014 survey that Sky Scrapers from Aeromax is one of their store's best-selling flying toys.
Awards: 2014 TDmonthly Magazine Top Toy Award 11/24/2014 (MSRP: $9.95; Age: 9 and Up)



---
---


Copyright © 2021 TDmonthly®, a division of TOYDIRECTORY.com®, Inc.