September 20, 2020

March 2016 | Vol. XV - No. 3


Top-10 Most-Wanted Games
These fun and engaging games are best-sellers for a reason. Take a closer look below, then decide which ones might be a good fit for your store.
Spot It! by BLUE ORANGE GAMES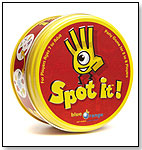 Spot It is a party game for two to eight players. It's played by laying a random assortment of cards on the table and all players racing to find one image that matches between two cards. This fast-paced game is designed to never be the same twice, and though it has very few rules to remember it requires a sharp eye to master. The set of 55 round cards transports in its own carry tin. Watch Spot It: Top-5 Video, Toy Fair 2010
— Spot It has been been a top seller for retailers surveyed by TDmonthly since early Spring 2010.
— In a March 2012 survey, 3 out of 12 retailers told TDmonthly that Spot It was their overall best selling product, and had been for more than a year.
— Dean Smith, Co-owner of JaZams in Princeton, N.J., told TDmonthly in a Summer 2011 survey that he sells 50-60 copies of Spot It each month.
Awards: 2010 TDmonthly Top Seller, Dr. Toy 100 Best Children's Products - 2010

Where to buy:
SOUTH
NORTH EAST
NORTH WEST (

Watch Video) 2/11/2010 (Age: 6 and Up)



SET® – The Family Game of Visual Perception® by SET ENTERPRISES INC.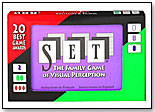 SET is a board game where any table becomes the board. It is a highly addictive, original game of visual perception. The goal is to be the first to see a SET from the 12 cards laid face up on the table. A SET is three cards that are either all the same or all different in each individual feature. With no turns and no luck, SET is challenging, fast and fun!
Players 1 to 20 (or as many as can fit around a table)
Ages 6 to 99
— "It's a really great game, one that we sell day in and day out," Sally Lesser, owner of Henry Bear's Park in Massachusetts, told TDmonthly in spring 2007.
— Two of 63 retailers mentioned Set when asked about their overall best-selling toy or game in September 2008. Ten of 64 retailers named Set as a best-selling card game in August 2008, and more than 25 percent of 38 retailers said the same in late summer 2009. In Feb. 2010, five of 38 retailers cited it as a top-selling game.
— "[Set is] popular mainly because all ages can play it at the same time," pointed out Greg Bonner, owner of Heights Toy Center in Little Rock, Ark., in summer 2008.
— In a late summer 2010 TDmonthly survey, 23 percent of 43 retailers surveyed named SET a best-selling card game.
AWARDS: 2010 TDmonthly Top Seller; 2007 TDmonthly Classic
(

Watch Video) 9/13/2005 (MSRP: $12.00; Age: 6 to 99)



Timeline: Inventions by ASMODEE EDITIONS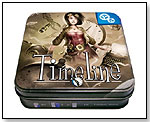 To begin, one card is randomly drawn from those not given to players. This is placed in the middle of the table, date-side up and is the starting point of a chronological line which will slowly be built by players. The first player then chooses one of their cards. If the player thinks that the invention on their card came before that of the initial card, the player places their card to the left of the initial card. The player's card is then turned date-side up. If the player was right, it remains on the table. Otherwise, the card is discarded and a new one must be drawn to replace it. Play proceeds clockwise. The more cards which are correctly played, the harder it is to correctly place new ones.
— In a February 2014 survey, Julie Steinbach, owner of Rainbow Toys in Falmouth, Maine, told TDmonthly that Timeline from Asmodee was a best-selling game at their store.
— David Stelzer, owner of Shananigans in Baltimore, Md., told TDmonthly in an October 2014 survey that Timeline was his store's best-selling tween item.
— In a February 2015 survey, two out of 11 retailers told TDmonthly that Timeline was their best-selling game. (

Watch Video) 6/21/2012 (MSRP: $14.99; Age: 8 and Up)



TENZI by CARMA GAMES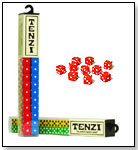 Everyone gets ten dice. Someone says "Go." Then everyone rolls and rolls as fast as they can until someone gets all their dice on the same number. It's a fun, fast frenzy. It's TENZI. It's "Super-simple to learn & super-fast to play," Steve Mark, executive Dice president of CARMA GAMES, LLC, told TDmonthly. Launch date: April 2011.
— In a February 2012 survey about games, Mary Porter Green, owner of The Curiosity Zone in Ashburn, Va., told TDmonthly that she sells 6+ copies of Tenzi each month.
— In a February 2013 survey, two out of 11 retailers told TDmonthly that Tenzi was their best selling game.
— Glisyn Lewis Jarrells, manager of Imaginations Toy & Furniture in Blacksburg, Va., told TDmonthly in a March 2013 survey that Tenzi is their overall best selling product. They sell around 15 copies of the game each month. (

Watch Video) 11/8/2011 (MSRP: $14.95; Age: 7 and Up)



Rush Hour by THINKFUN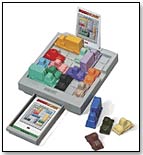 Voted one of Parent's Choice Foundation's "Best 25 Toys in 25 Years," Rush Hour puts players to the test, demanding thought and vision. As if the commute home isn't enough, in these 40 beginner-to-expert challenges, players must navigate a red car through a traffic jam and gridlock to successfully leave the game board. Challenge cards fit neatly into a pull-out tray beneath the game tray. Watch video
― "Logic games are selling very well, particularly (those from) ThinkFun," Amy Akin, manager of Giggles for Kids in Suwanee, Ga., told TDmonthly in early 2009.
― "We do really well with ThinkFun games — problem solving, like Rush Hour," added William Bingham, owner of Firefly Toy Shop in Milford, Pa. When asked about best-selling item for tween boys in October 2009, Fred Meyer, owner of Meyer's Toy World in Battle Creek, Mich., told TDmonthly, "Rush Hour is great. We sell hundreds." It was named a best-selling game by five of 38 retailers in Feb. 2010. During a summer 2010 survey of 40 retailers, two said Rush Hour from ThinkFun is their top-selling puzzle, citing sales of up to 60 pieces per month.
AWARDS: 2010 TDmonthly Top Seller 9/29/2005 (MSRP: $15.99; Age: 8 and Up)



Rory's Story Cubes by GAMEWRIGHT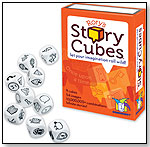 This pocket-sized story generator is designed to provide hours of imaginative play for all ages. With Rory's Story Cubes®, anyone can become a great storyteller and there are no wrong answers. Players simply roll the cubes and let the pictures spark the imagination. "Rory's Story Cubes is unique because of its simplicity, small packaging, low price point and endless story possibilities. It's a great learning and writing tool that can be played with one person or a large group as a party game," Emily Nichols, marketing coordinator for Gamewright, told TDmonthly. Launch date: March 2010.
Awards: 2009 Dr. Toy's 10 Best Games of the Year; 2010 Major Fun Award; 2010 Parents' Choice Gold Award, Creative Child Magazine Seal of Excellence Award, iParenting Media Award, Oppenheim Toy Portfolio Gold Award.
— As of 12/17/2012 this product had 4.6 out of 5 stars from 306 reviews on Amazon.com. Pros: Helps develop story telling ability; promotes cooperative play; creative; affordable. Cons: One reviewer said they were bored with it after playing a few times, but that it is very affordable.
— Stacy Kalisz of The Old Schoolhouse Magazine "absolutely loved" using the Story Cubes with her family as they came up with a variety of games. One of their favorite play variations "is to tell a group story, with each person using one die on his or her turn." 12/28/2009 (MSRP: $7.99; Age: 8 and Up)



Zingo! by THINKFUN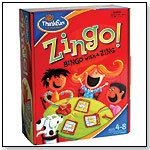 Players try to fill their Zingo! cards with matching tiles from the Zingo Zinger. The first player to fill his or her card wins. Rules can be adjusted to favor more or less competition among players, and to vary the length of time each game requires. This game was a 2007 T.O.T.Y. Nominee for Specialty Toy of the Year. "It teaches memory, matching, vocabulary and social interaction skills. Kids have so much fun playing again and again; they don't realize they're learning essential thinking skills," Marketing Communications Manager Emily Peters of Thinkfun told TDmonthly.
— "Customers use this game as their 'standard' party gift," Owner Elaine Hackney of Boing! JP's Toy Shop in Jamaica Plain, Mass. told TDmonthly in summer 2007.
— "We sell out as soon as they come in," added Pam Horwitz, manager of Mr. Toad's Toy Company in Naples, Fla. Four of 63 retailers singled out Zingo! as the hottest-selling game in their store. Seven percent of 56 retailers listed Zingo as a top-selling game in January 2009. Six of 38 retailers called it a best-selling game in Feb. 2010.
— "Zingo is a great game for 4- to 5-year olds," Jamie Burdette, owner of LB Toys in Media, Pa., told TDmonthly about this game — a top seller in his store — in April 2008. "The basic Bingo concept starts to introduce words and spelling." (

Watch Video) 5/10/2005 (MSRP: $15.00; Age: 4 to 8)



The Settlers of Catan® (4th Edition) by MAYFAIR GAMES INC.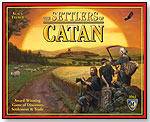 In this game designed by Klaus Teber, three to four players who are immigrants to Catan must develop their colony on the island by establishing roads, villages and settlements and making strategic trades of bricks and lumber, livestock or other commodities to obtain necessary resources. Play takes about 60 to 90 minutes. The first player to 10 points wins. "The new edition was released three years ago and has sold more copies in those three years than the first, second or third editions combined," Bob Carty, Sales & Marketing Director, Mayfair Games, told TDmonthly in early 2010.
— In August 2010, five percent of 43 retailers surveyed named The Settlers of Catan an overall top seller. The same month, Steven Levy, owner of Toy City in Keene, New Hampshire, told TDmonthly his store sells approximately three Settlers of Catan games per week.
— "It's real easy to teach, and then you just develop strategies from there," Mike Snyder, owner and manager of Cville's Hobbies, Games and Toys in Charlottesville, Va., told TDmonthly in a February 2012 survey about best selling games. Cville's sells 16-20 copies of the game each month.
— As of 12/17/2012 this product had 4.7 out of 5 stars from 632 reviews on Amazon.com. 3/3/2010 (MSRP: $42.00; Age: 10 and Up)



Travel Bingo by MELISSA & DOUG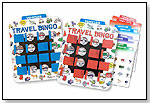 BINGO on the go. Choose an appropriate theme among the eight provided, slide a card into each game boards and pay attention to the passing scenery. Includes two game boards and four double-sided game cards. There are no loose pieces and everything stores conveniently in the board. Great for travel.
— Laura Turman, owner of One Two Kangaroo in Shepherdstown, W.Va., told TDmonthly in an April 2012 survey that Travel Bingo is her best selling travel toy.
— In a late Summer 2012 survey, Mike Castor, owner of Pentwater Toybox in Pentwater, Mich., told TDmonthly that they sold 71 travel bingo sets in the past three months.
— In an April 2013 survey, two out of 12 retailers told TDmonthly that Travel Bingo from Melissa & Doug is their bestselling travel toy. 4/6/2012 (MSRP: $19.99; Age: 4 and Up)



Apples to Apples by MATTEL INC.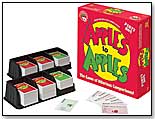 Apples to Apples is a wild, award-winning card and party game that provides instant fun for four to 10 players. It's as easy as "comparing apples to apples" ... players need only open the box and deal the cards to be ready to play. They then select the card from their hands that they think is best described by a card played by the judge. If the judge picks their card, they win that round. Everyone gets a chance to be the judge. Each round is filled with surprising and outrageous comparisons from a wide range of people, places, things and events. Fast moving and refreshing, Apples to Apples is perfect for any get-together with family and friends.
— "Sales have doubled every year," enthused Matt Mariani of Out of the Box Publishing in 2005. "We´re struggling to keep up to the demand." [Game previously available from Out of the Box.]
— Gwen Bowden, manager of Doodlehopper 4 Kids in Springfield, Va., told TDmonthly that she expected Apples to Apples to sell well during Christmas 2006.
― In early 2009, retailers reported sales of up to 40 per month of the Apples to Apples game.
― "We probably sell 25 a month," Mike DiAndrea, manager of Hardware Center in Paoli, Penn., told TDmonthly in early 2011. 4/22/2005 (MSRP: $29.99; Age: 12 and Up)



---
---


Copyright © 2020 TDmonthly®, a division of TOYDIRECTORY.com®, Inc.