April 20, 2021

September 2008 | Vol. VII - No. 9

---
In This Issue
Hiring Tips and Toy Sales Across the U.S.

Did you miss last month's announcement about our 2008 award winners and TDmonthly Magazine's 2008 Specialty Toys Report, "Positive Toys for a Promising Future"™? If so, take a look at the 42 winners here, and find out more about the Report.

See below brief summaries of what this issue brings: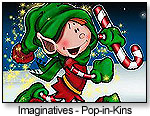 HOLIDAY HIRING

What does it take for an employee to become an expert in toys? More than an apron, Owner Sallie Kashiwa of Timbuk Toys in Denver told TDmonthly. That's why many specialty toy-store owners start bringing in extra employees for the Christmas rush as early as September. Intensive training of the right people is crucial for success, some retailers said, and a small sampling of owners offer bonus incentives when it comes to pay. Find out more about how you can ready your staff for the season ahead in "Retailing Tips: Hiring for the Holidays."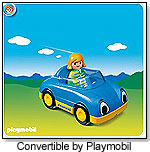 SALES WHERE YOU ARE

Perhaps you're familiar with our monthly top-10 lists of best-selling toys in various categories? This month, we take a closer look — by region of the United States — at sales of educational items, CDs and musical toys, and gifts for babies, boys and girls. Whether you're in the Mid Atlantic, where Ganz's Webkinz are slowing down, or in the Southwest, where they're still as hot as the weather, you can find out in "Regional Reports: What's Selling … and Where" what specialty retailers have said distinguishes your region from the others.

STAFF PICKS

To see a sampling of some of the latest figurines, infant toys and plush, check out our "September Staff Picks" — the condensed version of our Notable and New Toys articles, which give you freedom to browse the "new" in some 100 product categories. A few of our favorites are below:
Moritz Red by EUROPLAY CORP.



At 15" tall, Moritz features a hand-embroidered face, sheep-wool body stuffing, and mohair hair. He can be dressed and undressed. Launch date: 2005. 7/23/2008 (MSRP: $150.00; Age: 3 and Up)



Flat Friends - Grey Kangaroo with Drawstring Bag by AMAROO USA LLC



Packaged together are this plush Flat Friends Kangaroo and a Flat Friend 100% cotton drawstring bag that has an illustration of the Kangaroo. Other themes are also included, such as Koala, Chimpanzee, and Crocodile. There are 22 Flat Friends Soft Animals available in the range. 8/8/2008



---
---


Copyright © 2021 TDmonthly®, a division of TOYDIRECTORY.com®, Inc.