---
Retailing Tips: Hiring for the Holidays
Conquer the Season With Timely Hires and Solid Training
"Anybody can put an apron on, but that doesn't mean they can be an expert right off the bat." — Sallie Kashiwa, Timbuk Toys

With additional reporting by regional correspondents Sharri Hefner, Chris Lundy, Claudia Newcorn, Marie Raven and Brenda Ruggiero

Many of the 68 specialty retailers who spoke with TDmonthly Magazine said their part-time employees just work more hours to cover the busy holiday season. But for most stores that do add staff before the holiday rush, hiring starts early so that there's sufficient time for thorough training. Check out these tips from other retailers as you prepare for the holidays ahead: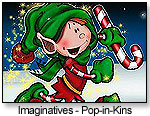 1. Hire Early. Rick Henry, owner of Stellabella Toys in Cambridge, Mass., begins hiring staff for the holidays as early as October. "We have to land on the right people and allow time for some shakeouts," he told TDmonthly. "Some people don't make it, and you want to find out who makes the cut before it's too late."

2. Teach Them the Business: During the summer, new employees at Earth Explorers Toys in Zionsville, Ind., are quizzed on games and toys, learn gift-wrapping, and work with both Owner Terri Bracken and the assistant manager. But the most intensive training comes right after they're hired.

"They have to clean the entire store, pick up each toy and look at it," Bracken said. "That way, they know where it is, what it does and how it works."

3. Hire a Lot, or Don't: Overall, retailers said they bring in between 1 and 20 extra staff for the holiday season, but others have found that extra hands aren't necessary. "We don't hire any new employees for the holidays; we all just work more hours," said Jane Beck, owner of BJ Beck's Toys in Cedarburg, Wis.



4. Bring Back Summer Help: ABC Zone in Rochester, Minn., invites summer workers who are college students to work while they're home for the holidays. This way, Owner Renee Nordhus told TDmonthly, they already know the business and are familiar with the rush.

5. Train for Keeps: Training is a year-round process, said Sallie Kashiwa, owner of Timbuk Toys in Denver. "We keep people on probation for three months, and we feel it takes that long … to become proficient in the store," she told TDmonthly.

"We like to be able to say we are all toy experts, so it takes that long for a new employee to get a real handle on all the different vendors and lines and [the] purpose behind lines. Anybody can put an apron on, but that doesn't mean they can be an expert right off the bat."

6. Pay So They Stay. While many part-time employees start at or around minimum wage, six of 68 retailers told TDmonthly their part-timers are paid at least $8.00 to $10.00 per hour. Some storeowners throw in incentives: "We have a bonus program based on attendance and performance, where employees can earn two weeks of paid time off," said Merrick Smith of Piccolo Mondo Toys in Portland, Ore.

"If they have perfect attendance through December 26, they get a 10-percent bonus pay," added Owner David Campbell of Amazing Toys in Great Falls, Mont. "[It] prevents them from calling in sick close to the holiday."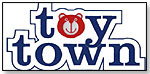 7. Find the Right People: Employees should have strong communication skills, be personable and friendly, like children and be honest, said most of the retailers surveyed. "If you don't hire the right kind of people, they just cause more work than if you didn't have them," Dalene Lockhart, owner of Toy Town in Casper, Wyo., told TDmonthly.

Once the right people are in place, whether it's a permanent position or a temporary spot for the holidays, retailers agree that they need to be trained to understand the store's policies and products in order to help customers find the perfect toy for that special someone on their list — especially in the busyness of the holiday season!

Writer's Bio:
Terri Hughes-Lazzell is a freelance journalist based in Ossian, Ind. After spending nearly a decade as a daily newspaper reporter, she has worked as a freelance journalist for more than ten years, writing about a variety of topics. Her work appears in newspapers, magazines and specialty publications nationwide.
Read more articles by this author
THIS BANNER IS AN AD:
---
---