September 19, 2020

September 2008 | Vol. VII - No. 9


TDmonthly's Top-10 Most-Wanted Toys
Good Games and Summer Toys Keep Things Active
With additional reporting by Sharri Hefner, Terri Hughes-Lazzell, Chris Lundy, Claudia Newcorn, Marie Raven and Brenda Ruggiero

Playmobil and Ganz' Webkinz are still tops at many toy stores, a summer survey of 66 specialty retailers revealed. And through the summer months, indoor games as well as outdoor toys for active play made a big impression on the bottom line. See what else retailers told TDmonthly Magazine when it comes to their best-selling toys:
SuperSet Dream Garden by PLAYMOBIL INC.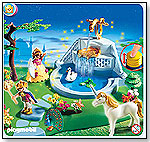 The Dream Garden comes with a magic fountain, a prince, a princess, a swan, a peacock, a unicorn, butterflies, a tree, flowers and more. The fountain features a waterspout that works with a hand pump. All pieces come stored inside an easy-to-carry box with a handle. Launch date: January 2008.
— Playmobil is a best-selling line at Aunt Jean's Toys & Treats in Montclair, N.J., Owner Jeanette Lauture said in summer 2008. "I find this 'gold standard' to be awesome for girls and boys for a wide age range (1-1/2 to 12 years old)," she told TDmonthly. "I've been selling this item since I opened [in spring 2007]."
— Jamie Burdette, owner of LB Toys in Media, Pa., told TDmonthly in July 2008 that he sells 60 units of Playmobil per month. "We go through them like there's no tomorrow," noted Bill Sartain, co-owner of Tutoring Toy in Salt Lake City, Utah.
— Seven of 66 retailers named Playmobil as their overall best seller in summer 2008. (

Watch Video) 5/13/2008 (MSRP: $25.99; Age: 4 and Up)



Webkinz Black Poodle by GANZ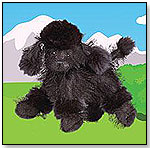 This fashionable poodle is one in a line of plush pets featuring interactive computer play. Using a special code specific to the pet, kids can log onto the Webkinz website, meet the pet's online counterpart, and build special rooms with points gained from answering trivia questions. Online, this pet's special item is the Poofy Poodle Chair, and its special food is Licorice Canepés.
— Terry Myers, owner of Kaledioscope Toys in Round Rock, Texas, told TDmonthly in July 2008 that her store sells about 350 Webkinz per month.
— "[We sell] about 100 per month," said Donna, owner of The Perfect Present in Suwanee, Ga., who also named Webkinz as a best-selling gift item for girls.
— Eleven percent of 66 retailers polled in summer 2008 cited Webkinz as their top-selling girl gift. 8/28/2008 (Age: 6 and Up)



Max Liquidator Eliminator by PRIME TIME TOYS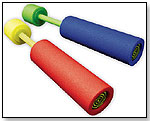 This pool toy looks like a swim aid but is designed to surprise other swimmers by shooting water up to 30'. It comes in a variety of colors.
— "It's made from the same stuff as the noodles," Gwen Bowden, manager of Doodlehopper for Kids in Springfield, Va., told TDmonthly in July 2008. "We sold 28 in two weeks. It's a good seller, and we'll run out of it."
— "We've sold over 4,000 in two-and-a-half years," Ron and Sue Banducci of Games Unlimited in Danville, Calif., told TDmonthly about this top-selling gift for boys.
— Three of 66 retailers mentioned water or pool toys when asked about best-selling gifts for boys in summer 2008. Three of 40 retailers named Max Liquidator Eliminator as an overall best seller in early summer 2010.
AWARDS: 2010 TDmonthly Top Seller 8/28/2008



Iwako Sushi Erasers by BC INDUSTRIES



These erasers look like individual Japanese sushi, and are available in six different designs.
— "I don't know why it's such a craze, but I sell hundreds," Meredith Zellweger of Toy Jungle in Manhattan Beach, Calif., told TDmonthly in July 2008.
— "They're selling hundreds a month," seconded Deran Muckjian, owner of Catch a Falling Star in Lexington, Mass.
— Nine percent of 64 retailers said in summer 2008 that Iwako erasers are creating a buzz in their stores. 8/1/2008 (MSRP: $1.00; Age: 5 and Up)



BANANAGRAMS® by BANANAGRAMS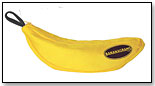 The fast-moving word game consists of 144 ivory-like letter tiles in a zippered banana pouch. Players place the tiles face down on the table and randomly select 21 tiles. They turn their letters right-side up simultaneously and proceed to form as many intersecting and interconnecting words as possible, rearranging their own letters as many times as desired throughout the game. Awards: TDmonthly Top Seller 2007; 2009 TOTY Game of the YEAR, 2006 Oppenheim Toy Portfolio Gold Seal; 2007 iParenting; 2007 Parents' Choice Recommended; 2007 Dr. Toy Best Products. (Read Review)
— This product has been making the TDmonthly Best-sellers lists since 2007.
— As of 05/13/2011 this product had 4.8 out of 5 stars from 456 reviews on Amazon.com.
— Eight of 66 retailers vouched for its best-selling status in May 2008; seven of 63 did in Sept. 2008. Shani Watmough of Planet Toys in Rockland, Maine, said her store sells 60 per month. Fifteen of 38 named it a top-selling game in Feb. 2010.
— As of April 5, 2010, Bananagrams had spent 570 days in the top-100 best-selling toys and games on Amazon.com.
— According to owner Brett Sommer of Figpickels Toy Emporium in Coeur d'Alene, Idaho, "It was the 2009 game of the year. The brilliant packaging definitely helps this product." (

Watch Video) 6/19/2006 (MSRP: $14.99; Age: 7 and Up)



PlasmaCar® by PLASMART INC.



The Original PlasmaCar continues to intrigue and fascinate. Powered by kid power; no batteries, gears, or pedals needed. Just sit, put your feet up, and turn the steering wheel to propel yourself forward. The patented safety seat design places riders in a safe, comfortable position and minimizes tipping. Moves up to 6 mph on any smooth, flat surface. Supports up to 220 lbs. Visit www.plasmacar.com to see all the wonderful colors available.
— In a March 2015 survey, two out of 10 retailers told TDmonthly that Plasmacar is a best-selling outdoor toy.
— As of 05/13/2011 this product had 4.5 out of 5 stars from 122 reviews on Amazon.com. Cons: Does not work well on surfaces that aren't completely smooth.
— This top-seller in specialty stores earned a TDmonthly Top Toy 2007 award for its distinctive aerodynamic design and ease-of-use. TDmonthly believes it has the potential to become a classic due to its fresh, contemporary appeal and application in a child's formative years.
Awards: 2012 Parents Choice Awards Recommended, 2009 Green Parents List Check Mark, 2009 DisneyFamily.com Top Action Figures and Toys for Toddlers, 2009+2008+2005 The National Parenting Centre Seal of Approval, 2008 iParenting Media Toy Award, 2008 Fat Brain Toy Award Active Play, 2006 TIA Outdoor Toy of the Year - Specialty Toy of the Year, 2006 Oppenheim Toy Portfolio Platinum Award, 2005 Oppenheim Toy Portfolio Gold Seal Award, 2005 Dr. Toy Best Vacation Products, 2005 Creative Child Seal of Excellence, 2001 International Patent Fair, Hong Kong Gold Medal 6/28/2005 (MSRP: $69.99; Age: 3 and Up)



Blokus by MATTEL INC.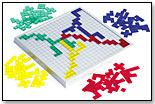 Europe´s 2002 game of the year, Blokus is a strategy game for the family. It's similar to the ancient Go Game — the board is a grid and players use their pieces to try to control as much territory as possible. The game pieces are in four, 21-piece sets of varying shapes. Each player chooses a color and works on expanding his territory on the board while blocking others from doing the same. Each new piece laid down must touch at least one other piece of the same color, but can only touch at corners, not along edges. The game ends when all players have been blocked from laying down more pieces. Points are deducted for pieces not played, and the player with the highest score at the end, wins. Blokus comes with a game board with 400 squares, 84 game pieces (red, green, blue and yellow), and instructions.
— In spring 2007, Sally Lesser, owner of Massachusetts' Henry Bear's Park, called Blokus a "consistent best-seller" at her three stores. It's also tops at Juggles in Wakefield, R.I., and Kazoodles in Vancouver, Wash. Six of 63 retailers named Blokus as their overall best seller in September 2008. Three of 52 retailers named Blokus as one of their overall top sellers in November 2008. Blokus is no longer distributed by Educational Insights as of 12/4/08.
― "No. 1 is Blokus," Linda Hanzelko, owner of Timmy's Toy Chest in Lake Mary, Fla., told TDmonthly when asked about best-selling games in early 2009. "It's an easy sell. It's one that people come back later and say 'You were right.'" In late 2009, Lori Hershman, owner of Evan's Toy Shoppe in Hamden, Ct., estimated sales of about 34 units monthly. Six of 38 retailers called it a best-selling game in Feb. 2010, selling from three to 150 units per month. 5/27/2005 (MSRP: $29.99; Age: 5 to 12)



Blast Pad® Advanced Missile Launch System by MARKY SPARKY TOYS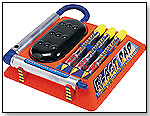 This launch system features a flex tube that stretches to nearly 3' and won't restrict airflow. It only blasts vertically (9 degrees either way), using Metalix™ missiles (three included). The parts store in the base, and the product is also available in Electric Extra Terrestrial Green and Exploding Sun Yellow.
— Two of 66 retailers told TDmonthly in July 2008 that this product is one of their overall best sellers. Five of the 66 named it as a best-selling gift item for boys. Three of 39 retailers listed Blast Pads as their best-selling item for tween boys during an October 2009 survey. "I've been accused of giving them away with how fast I go through them," Jude Larene, owner of Izilla Toys in Seattle, Wash., said in March 2009.
— "Blast Pads from Marky Sparky were our biggest sellers last year," Joe Berardoni, owner of Pun's Toy Shop in Bryn Mawr, Pa., told TDmonthly in spring 2009. Of 47 retailers, two told TDmonthly in June 2009 that Blast Pads top their sales of boys' items, reporting figures of seven to 15 sold per month. "We sell that all year. Every time we get them in we sell out," reported Kim Haynes of Lollipop Toy Store in Dawsonville, Ga., in March 2010.
—''We sell at least one per week, sometimes more,'' said manager Gwen Bowden of Doodlehopper 4 Kids in 1Q 2011.
AWARDS: 2010 TDmonthly Top Seller (

Watch Video) 8/28/2008



Papo Knight Bull Black & Gold by HOTALING IMPORTS



Outfitted with a shield, a helmet with horns, and weaponry, this knight is ready for battle. It is one of many styles in the varied Papo collection.
— "Papo figures always seem to be the best-selling thing in our store; we sell hundreds. I order from Papo once a year, so I order in my inventory for the entire year … a $17,000 order," Linda Angel, owner of Kidoodles in Norman, Okla., told TDmonthly in summer 2008. "I have birthday wagons … kids fill them with what they want people to buy for them, and they always include Papo figures."
— Jessie Wood of Northshire Bookstore in Manchester Center, Vt., said in July 2008 that her store sells roughly six Papo figurines per month from each of about 30 SKUs in the line. They're best sellers at The Gifted Child in Lenox, Mass., Owner Randy Austin told TDmonthly in summer 2008.
— Four of 66 retailers named Papo as a best-selling gift for boys in summer 2008. 8/28/2008



JUMP ROCKET™ by GEOSPACE INTERNATIONAL



Kids simply slide the safe foam Jump Rocket onto its launching pad, jump up and land on the hemisphere-shaped air pump, and watch it blast off to a height of up to 150 feet. A new patented Thrust Booster doubles the flight distance of previous versions. It is perfect for junior astronauts and parents who want to amaze all the neighbors. It includes an air pump, launch pad and three soft foam rockets. "The Jump Rocket is a very strong product for us," Dennis Binkley, president of Geospace International, told TDmonthly.
— "We have great flying toys. In fact, I think I'm reincarnated from a 7-year-old boy. I just love them!" raved Harriet Story, owner of Leaping Lizards! In Mineral Point, Wis. "We have great rockets."
— "Land rockets, all the types that you pump with your foot, are good," affirmed Markie Carlson, owner of Children's Gift Shop in Northfield, Ill.
— Toy City in Keene, N.H., sells about 50 to 70 Jump Rockets per month, Owner Steve Levy told TDmonthly in July 2008. 1/6/2006 (MSRP: $14.00; Age: 6 and Up)



---
---


Copyright © 2020 TDmonthly®, a division of TOYDIRECTORY.com®, Inc.