February 25, 2021

April 2009 | Vol. VIII - No. 4


TDmonthly's Top-10 Picks From Pomona
Creative, Active and Eco-Friendly Options Stand Out
The aisles of the Western States Toy & Hobby Show, held March 7-10 in Pomona, Calif., boasted an array of eco-friendly wooden toys, creative play sets and activities, and plenty of great toys for boys. Below are TDmonthly Magazine's picks for the top-10 specialty products of the show. As a bonus, we've also included Revel King's Mashoonga!, which is available in several mass-market stores, and a snazzy display option for retailers from Glomedia.
Bunk Bots: Ninja SERVO by HUGE FACTORY LLC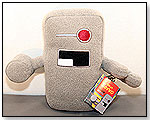 These plush robots are available in 10 varieties. Each Bunk Bot has its own story and REAL ROBOT JOB printed on its hang tag. "In addition to industry-standard polyester fiber, each Bunk Bot is stuffed with a microscopic amount of AWESOME. This ingredient gives it an edge over most plush toys," Jason Hilbourne, general manager of Huge Factory, told TDmonthly. Launch date: November 15, 2008. (

Watch Video) 3/31/2009 (MSRP: $14.00; Age: All Ages)



Apple of My Eye Lunch Bags by DABBAWALLA BAGS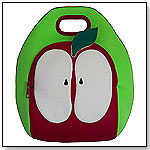 This stain-resistant, machine-washable lunch bag is made of sturdy neoprene, which also acts to insulate and cushion contents. The lightweight bag measures 12" L x 10" W x 6" D and has interior pockets, cushioned handles, and wide zipper openings for accessibility. 3/30/2009 (MSRP: $32.00)



Felt Tales Pups in the Park by BABALU INC.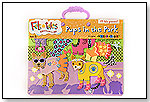 This Felt Tales play set includes 19 soft, safe pieces that allow children to create colorful scenes on the portable board that includes a carry handle. It measures 15" W x 12" H. Launch date: 2009. 3/30/2009 (MSRP: $19.99; Age: 3 to 7)



Recycled Cuff With 60 Elements by SHAINSWARE



This recycled cuff bracelet features two rows to display colorful, snap-on Shains letters and icons. The cuff is available in black, blue, concrete, earth, grass, orchid, pink, poppy, red, sky, sun and vanilla shades. This set includes each letter of the alphabet along with seven icons. 3/30/2009 (MSRP: $13.00)



YAMSLAM, Roll to Win by BLUE ORANGE GAMES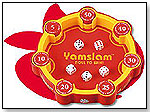 Calculated chances and strategic choices will place the odds in favor of players as they let the five dice roll them to a win with Yamslam. After each roll, a player chooses the dice that will get the best combination. Each combination is worth a different value and has only four chips, so it's important to take the best ones before they run out. Players race to get special bonuses before their friends do, keeping the suspense rolling until the end. The game has appeal for all ages and is convenient for travel, as it is "self contained in a beautiful tin box," Adeline Bertrix, sales manager for Blue Orange Games, told TDmonthly. Launch date: February 15, 2009.
Awards: Dr. Toy's 100 Best Children's Products 2009; 2012 TDmonthly Top Toy Award. Why it won: This dice-rolling game from Blue Orange is fun for both kids and adults. With each roll of the dice players must strategize how they can win the chip with the highest point value. Without even realizing it, kids are learning basic math skills like addition and probability. The game is self-contained in a red tin, making it easy to play on the road or tote along to a party.
— Yamslam is on the best-seller list at Golden Apple Learning Store in Pleasanton, Calif., Owner John MacDougall told TDmonthly in summer 2009.
— "Right now, a game called Yamslam is our best-selling game," said Sue Banducci of Games Unlimited in Danville, Calif., in late 2009. She was anticipating sales of about 250 units during December.
— Three of 38 retailers cited Yamslam as a best-selling game in Feb. 2010.
(

Watch Video) 1/23/2009 (MSRP: $19.99; Age: 7 and Up)



ZING AIR ZARTZ by ZING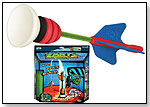 Ideal for both indoor and outdoor play, ZARTZ feature a safe, SOFTEK foam suction cup that sticks to windows, metal, walls, asphalt or nearly anything with a smooth surface. The self-releasing suction cup allows the ZARTZ to fall just a few seconds after adhering to a ceiling or other hard-to-reach place. ZARTZ are available in 7" and 9" forms, and come packaged in a durable carry case. There's also a Fun Pack that includes two hand-target catchers and a 9" ZART, which can be launched as far as 100'. Launch date: 2009.
— "The Zing Air Zartz are really good right now," Emily Bieritz, manager of My Favorite Toy Store in Downers Grove, Ill., told TDmonthly in June 2009 when asked about her best-selling gift for boys.
— "Zartz are definitely No. 1," said Steve Banducci, owner of Games Unlimited in Danville, Calif., when TDmonthly asked about his best-selling sports and outdoor items in March 2010. Banducci reported sales of at least one Zartz per day.
— Four of 37 retailers surveyed in spring 2010 listed Zing as their top-selling brand of outdoor products.

Past videos: WTHRA 2009 (

Watch Video) 2/27/2009 (Age: 6 and Up)



TUM by DANO2 Designer Toys


This little baby doll with a big smile is made in the USA of 100-percent phthalate-free material. (

Watch Video) 3/30/2009



Knit-it Elephant by The Little Experience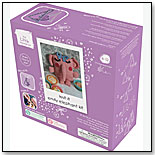 A great kit for children to learn to knit. With fully illustrated easy-to-follow instructions, knitting needles, yarn, stuffing and cute felt pieces to bring your elephant to life. (

Watch Video) 3/23/2009 (MSRP: $14.99; Age: 6 to 12)



Bamboo Sunshine Dollhouse by HAPE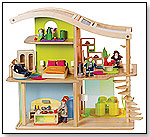 Bamboo Sunshine Dollhouse is constructed of sustainable bamboo and includes a working solar panel in the roof. An adjustable, fully operational solar panel absorbs light energy and transfers it to four rechargeable batteries through wiring in the walls, just like in a real house. This energy then lights five LEDs to brighten three rooms of the house with just a push of a button. A light, water-based stain is used on the bamboo and then polished with beeswax. This dollhouse comes fully furnished with nine rooms of bamboo furniture and a modern family of five. "The three-level home is the first dollhouse to offer eco-friendly materials with contemporary designs and modern technology, satisfying both a parent's interest in green products and a child's fascination with role play," Robin Lehnert, marketing manager at Hape, told TDmonthly. Launch date: 2009. (

Watch Video) 3/31/2009



Mashoonga! the game by REVEL KING, INC.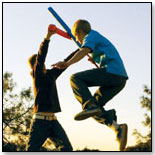 In this highly competitive game, the goal is to become a Mashoonga! Warrior™ by being the first player to win six rounds, thereby completing a Mashoonga! Match.™ Opponents utilize their Mashoonga! Saber™ or Mashoonga! Bo Staff™, aiming to end a round by issuing a full-contact hit to the other player's body or limbs (certain types of hits are prohibited). (

Watch Video) 3/30/2009 (Age: 8 and Up)



12" x 18" Write-on LED Sign by GLOMEDIA



This write-on, wipe-off announcement board features LED technology that can illuminate a message in seven different colors. Though similar to neon lighting, the low-energy LED is environmentally friendly and designed to last for 10 or more years. Other sizes (19" x 25" and 24" x 33") are also available. (

Watch Video) 3/31/2009 (MSRP: $174.00)



---
---


Copyright © 2021 TDmonthly®, a division of TOYDIRECTORY.com®, Inc.