March 5, 2021

April 2009 | Vol. VIII - No. 4


Multimedia Sounds Off at Toy Fair on Video
Music and Cartoons Give Viewing and Listening Pleasure
From musical instruments to DVDs, these multimedia products may ring the right notes for your store.

Retailers: Did you know you can broadcast TDmonthly Toy Videos from your website? (See website terms of use.) Manufacturers: Find out how a TDmonthly Video attracts buyers.
My First Piano II by SCHOENHUT PIANO COMPANY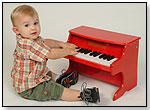 Schoenhut's bright red, wooden, 25-key tabletop is the perfect choice for a toddler's first piano. Both fun and educational, it is an ideal instrument for developing eye-hand coordination and encouraging musical creativity. Chromatically tuned, the lovely chimelike notes are produced by little hammers striking precision-ground, German steel music rods. The tone never changes nor will the piano ever need tuning. Schoenhut's patented Learning System, with its play-by-color teaching method, makes playing simple and fun. A removable color strip fits behind the keys to guide small fingers from chord to chord. The chart also works on adult keyboards, since keys on Schoenhut toy pianos are of corresponding width. This teaches children proper finger placement from the very beginning. The accompanying Songbook contains a collection of familiar tunes. This Learning System has been specially designed to build a child's confidence and develop basic playing skills. It comes in red and white. Launch date: 2005.
- This model was Schoenhut's best seller for 2010. It was also the model given away by TDmonthly's Charitable Kid, Kimberly (then 14) of South Carolina -- 100 times over! As a reward for her charity and careful selection of institutions to receive the toy pianos, Kimberly was given a number of other high-quality Schoenhut instruments, many of which she shared with her younger sisters. (

Watch Video) 6/29/2007 (MSRP: $59.95; Age: 3 and Up)



44-Key Baby Grand Piano by SCHOENHUT PIANO COMPANY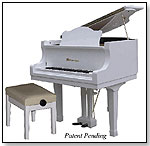 This dynamic, new line of 44-key baby grand and upright pianos, launched to coincide with Schoenhut's 135th anniversary, features true piano sound … without the use of electronics. The mid-sized piano is less intimidating for small children who want to learn to play the piano. This line is not intended to replace Schoenhut's vintage models that feature chime-like tones, such as those originally developed by Albert Schoenhut in 1872. Rather, the introduction is in response to requests from customers for a "new" sound. It's available in black, white or red. Launch date: January 2007.
— If parents wish to start their kids on the piano before they're ready for the real baby grand, this stunningly beautiful instrument with authentic piano sound is the way to go. It received a TDmonthly Top Toy 2007 award for innovation in mechanics and design within the category of musical instruments for children, as well as its ability to grace any space while furthering a young child's music education.

Past Videos:
Toy Fair 2007 (

Watch Video) 2/26/2007 (Age: 5 and Up)



Multicolor Recorder by COLORI USA/TATIRI

For the young and the not so young lovers of music, we offer this musically tuned, hand painted wooden recorder. Ideal for all ages. Create beautiful music alone or with friends. Has been used in the school bands. (

Watch Video) 6/21/2006



The Breadheads Personalized Learning Cartoon by KID HIP PERSONALIZED LEARNING LLC

The Breadheads, Personalized Learning Cartoon is a personalized learning cartoon where a child's name will be heard 50 times throughout the educational DVD cartoon. Designed to have children sitting and dancing in front of the TV, learning and hearing their own name (

Watch Video) 2/9/2009 (MSRP: $19.95; Age: 1 and Up)



AdoraPet Puppies DVD by ADORAPET LLC

The AdoraPet Puppies DVD shows 5 puppies, Watson, Bela, Dart, Oliver and Raleigh, playing and romping, set to beautiful music. Suitable for all ages, the DVD is 40 minutes long and will delight children and parents. Minimum retail price of $12.99. (

Watch Video) 2/9/2009 (MSRP: $12.99; Age: 0 and Up)



Weebeast Plush Toy by BEAST STEW


After years of research and worldly expeditions enough intangible facts have been constructed to prove the existence of the fictional species "weebeasts". Captivating the imagination, this newly discovered specimen is a simple yet playful creature from the exciting book series Weebeasts by artist and author Micah Linton. (

Watch Video) 10/6/2008



Rue, The Monster of Insecurity by THE MONSTERS IN MY HEAD LLC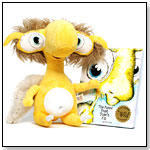 Rue, the irresistible Monster of Insecurity hides behind flowers because he thinks he's different. He doesn't realize that his unusual features make him interesting. He thinks that his nose just doesn't "fit" with his shaggy hair, cheese curl ears and fluffy wings. How silly! What he needs is a little encouragement. Won't you tell him he is perfect just the way he is? Rue is a part of the The WorryWoo Monsters series that tackles complicated feelings and transforms them into quirky, loveable characters. Rue and "The Nose That Didn't Fit" won a 2009 Excellent Product Award from iParenting Media and the 2009 Toy of the Year Award (category: storybook and plush) from Creative Child Magazine, as well as a TDmonthly Top Toy Award 2009.
Where to Buy: My Toy Smart (

Watch Video) 8/1/2008 (MSRP: $21.50; Age: 3 and Up)



European Playground by PUTUMAYO KIDS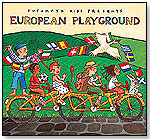 European Playground features 15 songs and colorful liner notes in four languages, and takes families on a cross-genre musical tour around the continent. If you've ever wondered what the kids across the pond are listening to, here's your chance. Launch date: May 19, 2009. (

Watch Video) 4/9/2009



Doofy and His Foony Friends by DOOFFLE CORPORATION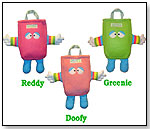 This line of plush tote characters is accompanied by storybooks. Launch date: February 2009. (

Watch Video) 4/14/2009



Videography by Alison Marek and Amanda Wilder. Edited by Alison Marek.
---
---


Copyright © 2021 TDmonthly®, a division of TOYDIRECTORY.com®, Inc.