April 19, 2021

December 2009 | Vol. VIII - No. 12

---
Science, Books & Educational Toys
Go back to main article: "Award-Winning Toys for a Hassle-Free Holiday"
SC-300 Snap Circuits by ELENCO



Snap Circuits make learning electronics easy and fun. Kids follow the colorful pictures in the manual to build exciting projects, such as FM radios, burglar alarms, doorbells and more. Parts are mounted on plastic modules and snap together with ease. "Children can play with this kit for hours and hours and still have not completed all the projects the snap circuit kits have to offer," Walter Larsen, national sales manager for Elenco, told TDmonthly.
— One retailer said in summer 2007 his store sells 25 Elenco units monthly. Five percent of 64 retailers said in August 2008 that Snap Circuits are a best-selling science product, reporting average sales of six units per month. Four of 38 retailers echoed the same a year later. "They've gone back to this game six or seven times," between January and July 2006, said TDmonthly's homeschooling mom Susan Ledford.
— Any time TDmonthly asks specialty storeowners about top-selling science toys, Elenco's Snap Circuits heads the list. This simple electronics kit appeals to both girls and boys. By making science fun and easy, Snap Circuits earned a TDmonthly Classic Toy 2007 award.
— As of 12/17/2012 this product had 4.8 out of 5 stars from 575 reviews on Amazon.com. Cons: One user said that her grandchildren were "not all that interested" in the Snap Circuits, and told her that they would prefer LEGOs on their birthday. (

Watch Video) 10/27/2005 (MSRP: $59.95; Age: 8 and Up)



Scaredy Squirrel at the Beach by KIDS CAN PRESS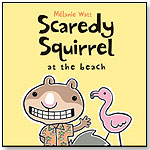 Scaredy's idea of the beach consists of a faux set-up under his nut tree, with an inflatable pool, fake beach scenery and a plastic flamingo. But a visit to the real beach is tempting. Will his No. 65 sunscreen offer enough protection? (

Watch Video) 1/30/2008 (MSRP: $15.95; Age: 4 to 8)



The Elf on the Shelf: A Christmas Tradition™ by CCA and B LLC



This set includes an 8" vintage-style pixie elf, a keepsake storage box and a children's picture book with a rhyming story that tells how the elf helps Santa out by watching children's behavior by day and reporting it to Santa at night. The elf is designed to be placed throughout the house during the Christmas season, creating a hide-and-seek activity for the whole family. Launch date: September 2005.
— "Elf on the Shelf is doing really well since we put those out five or six weeks ago," remarked Janet Gregory, owner of Over the Rainbow Toys in Anchorage, Alaska, in November 2008. "We just brought them in in November. [We] sold 24 last month, and 24 already this month," Terry Myers, owner of Kaleidoscope Toys in Round Rock, Texas, told TDmonthly.
— In a December 2011 survey about books, 2 out of 12 retailers named Elf on the Shelf their best-seller. "We sold 18 already, in just a couple weeks," Andrea Scartozzi from Hardware Toy Center in Paoli, Pa., told TDmonthly. William Meredith, owner of Learning Express in Cary, N.C., agreed. "Elf on a Shelf is our number one item. It has been for years!" he told TDmonthly.

Where to Buy: Smart Kids Toys; Kazoo Toys; Escapade Direct (

Watch Video) 2/18/2008 (MSRP: $29.95; Age: 3 and Up)



Handstand Kids Mexican Cookbook by HANDSTAND KIDS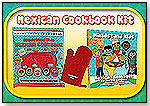 Kids will learn how to cook simple, yet delicious Mexican dishes, while learning about the vibrant Mexican culture. Each book is packaged in a tortilla bag with an oven mitt. "Ingredients and utensils are translated in the intro so kid chefs get to learn Spanish," Handstand Kids Founder Yvette Garfield told TDmonthly. Awards: TDmonthly Top Toy 2008. Launch date: May 5, 2008.
Where to Buy: Dolls Like Me (

Watch Video) 3/17/2008 (MSRP: $28.00; Age: 3 to 12)



ScienceWiz™ DNA by SCIENCE WIZ / NORMAN & GLOBUS INC.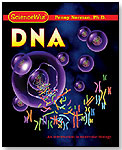 This 40-page science book and materials kit includes eight major activities that transform the study of central concepts of molecular biology into child's play. Kids can extract DNA from a fruit, probe and spool real DNA, build a double helix model, solve a chromosome puzzle (Is it a boy or a girl?) and play a gene construction game. A more advanced version is available for appropriate markets. Awards: TDmonthly Top Toy 2008. Launch date: 2008.
Where to Buy: Kazoo Toys (

Watch Video) 7/3/2008 (MSRP: $19.95; Age: 8 and Up)



Rue, The Monster of Insecurity by THE MONSTERS IN MY HEAD LLC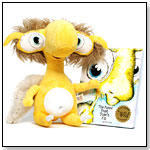 Rue, the irresistible Monster of Insecurity hides behind flowers because he thinks he's different. He doesn't realize that his unusual features make him interesting. He thinks that his nose just doesn't "fit" with his shaggy hair, cheese curl ears and fluffy wings. How silly! What he needs is a little encouragement. Won't you tell him he is perfect just the way he is? Rue is a part of the The WorryWoo Monsters series that tackles complicated feelings and transforms them into quirky, loveable characters. Rue and "The Nose That Didn't Fit" won a 2009 Excellent Product Award from iParenting Media and the 2009 Toy of the Year Award (category: storybook and plush) from Creative Child Magazine, as well as a TDmonthly Top Toy Award 2009.
Where to Buy: My Toy Smart (

Watch Video) 8/1/2008 (MSRP: $21.50; Age: 3 and Up)



Classic Water Garden Starter Kit Eco-Aquarium by WILD CREATIONS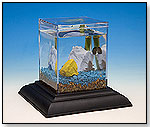 This balanced ecosystem offers a low-maintenance way for children or adults to enjoy an aquarium environment. It comes complete with water, a snail, two little frogs, food and care pack. The water in the aquarium only has to be changed every five or six months.
— ''We sold about 660 during the year," Marc Holcomb, owner of Toys & Co. in Greensboro, S.C., said in autumn 2010. Dave Campbell of Amazing Toys in Great Falls, Mont., sells approximately 12 per month.
— "I brought in 20, and in two weeks it sold out. I brought in 20 more and it sold out," Gage Brownell, manager of Belmont Toys in Belmont, Mass., told TDmonthly in March 2009 about the EcoAquariums he discovered at Toy Fair the month before. Molly McMullin of Twirl in Taos, N.M., reported sales of about 70 a month in March 2009.
— "Everyone was excited about them," Jeanne McCullough, owner of Children's Store Inc., said following ASTRA Marketplace in June 2009.
— In late summer/early fall 2009, three of 38 retailers named EcoAquariums as a best-selling science and nature product, noting sales of 18 to 60 a month. "We were hesitant to bring them in. We didn't want to be a pet store. But it's a neat idea. It's low maintenance. It's something the parents and kids can agree on," Gary Green of Toy Box of Asheville in Asheville, N.C., told TDmonthly.
Awards: 2010 Tillywig Top Fun; Parent's Choice Award 2010
Past Videos: Toy Fair 2009 (

Watch Video) 2/16/2009 (MSRP: $30.00)



---
---


Copyright © 2021 TDmonthly®, a division of TOYDIRECTORY.com®, Inc.