June 24, 2021

August 2010 | Vol. IX - No. 8

---
Lego Toys With Hasbro's U.S. Games Monopoly
Successful Launches Abroad Foretell Strong Sales Domestically
"Lego has already set the stage for its board game rollout by pre-empting end caps and aisle caps at the large U.S. retailers."

Lutz Muller is an industry analyst who shares opinions and makes market projections based on public and confidential research, including interviews with contacts at major U.S. retailers.

For years, Hasbro has dominated the Games and Puzzles category by following a very simple strategy: Regularly refresh the assortment by putting new licenses on old products, such as Monopoly, and buy whatever pesky competitor, such as Cranium, is raising its ugly head.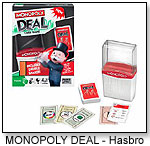 There are, today, 25 versions of Monopoly on the shelves (from Hasbro) — nearly half of them hooked up with licenses such as SpongeBob, Littlest Pet Shop, Transformers, Disney Princess and Star Wars. In addition, there are 17 electronic versions.

While this strategy did manage to conserve Hasbro's overwhelming market share in Games and Puzzles, the category overall has been characterized by declining sales throughout this decade.

I compared Games and Puzzles with three other categories, in which one company controls the category in the United States, to see whether stagnating sales were the inevitable result of a quasi-monopoly.

In 2009, Hasbro controlled approximately 75 percent of the U.S. Action Figure category and about 60 percent of the Games and Puzzles category. Mattel controlled some 50 percent of the Infant/Preschool space and Lego an approximate 80 percent of the U.S. Building Sets category.



Category
Dominant Players

2003

2004

2005

2006
2007
2008
2009
2010*
2003-
2010**
Action Figures

Hasbro

1300

1300

1500

1400
1500
1500
1600
1450
+12.63%
Building Sets

LEGO

581.8
604.9

695.8

684.8
699.5
878.5
1100
1200
+43.97%
Infant/
Preschool
Mattel

3100

3100

3300

3400
3200
3000
3000
3000
+1.38%
Games/
Puzzles
Hasbro
2700
2700

2500

2400
2300
2300
2400
2350
-10.32%
Total Toys

22900
22900
22700

22700
22300
21600
21500

22000
-2.88%
All in $million; source NPD except for 2010
* Estimate Klosters Retailer Panel
** Annually Averaged

If you control more than 50 percent of a toy category, you will only be able to grow in it long term if you undertake activities that drive the category overall, not just your own brands. The numbers above suggest that Hasbro has not done the same effective job for the Games and Puzzles category as it did for Action Figures, and its strategy mentioned above probably explains why.

In contrast, Lego has done an outstanding job in the Building Sets category and this is germane since the Danish company is about to challenge Hasbro head on.

Hasbro's Games and Puzzles revenue did increase 22 percent in Q2 2010 and 15 percent for the first two quarters of this year. However, underlying trends, as opposed to short-term events, seem to indicate a very focused attack on Hasbro's Games and Puzzles market position.

A good indicator of a company's consumer activity is its website traffic. I looked at the websites of Hasbro and Lego:




Even though Lego's sales in the United States were only one-third of Hasbro's in 2009, the numbers of visits to Lego's website dwarfed that of its competitor — visits in May 2010 for Lego were 4,329,392, versus Hasbro's 1,726,688.

This is of major importance given the fact that Lego successfully entered the European board game market last year and is set to square up against Hasbro now also in the United States.

HASBRO GAMES TAKE HITS

However, this is only the latest instance suggesting that Hasbro's hammerlock on the Games and Puzzles category is under challenge: (Hasbro Faces Big Threats on the Gaming Field, Dec. 2009)

1. The first indicator that things were changing came when Mayfair Games' The Settlers of Catan, a German board game that had won virtually every award to be had, made its debut in the United States in 2003 and quickly acquired a cult following, with today's market share being in the 3-percent region.

2. The second materialized when Mattel bought Sekkoia S.A. early last year and began to put its breakthrough game Blokus on the map with mass retailers, quickly expanding its overall market share from about 10 percent then to 15 percent now.

3. The most recent blow was the loss of the Stratego license to Spin Master after a 50-year relationship between Hasbro and Royal Jumbo, the Dutch owner of the brand.

In Europe, Lego launched its board games on a test-market basis in Germany and the UK on Aug. 1, 2009. By early October, they had a market share in Germany and the UK of 3.7 percent and 4.5 percent, respectively. By the end of the year, that had risen to nearly 10 percent.

Lego games rolled out throughout the rest of Europe earlier this year and now have market shares that vary between 2 percent and 4 percent. It is worth noting that Hasbro has about one-quarter of its business in Europe and that these Lego market shares have probably come out of Hasbro's position.

Interestingly, there are those in Hasbro's ranks who claim that Lego's advances are not made at the expense of Hasbro at all. In fact, they think Lego board games are mainly cannibalizing Lego's traditional construction business. While it is much too early to be dogmatic about this, I personally very much doubt this assertion.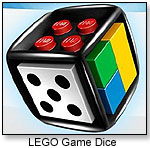 LEGO GAME SALES TAKE OFF

Yes, there may well be the odd consumer who comes in to buy Lego construction and then ends up buying Lego games instead. But this is not a very likely scenario because the setting in which the toy is played is much different whether you have a construction toy, which is typically played between an adult and a child, but more often by the child alone, and a strategic game that requires playing by a number of people. In the case of Lego Creationary, which is No. 1 of the Lego board games sold by Toys "R" Us, you need three to eight players.

Lego games became available online in the United States in May and shipments to brick-and-mortar retailers began in July. Today, as of late July 2010, the major companies have approximately the following market shares in the United States in the Games and Puzzles category:


Manufacturer
U.S. Market Share:
Games and Puzzles Category (all channels)
U.S. Market Share:
Games and Puzzles Category (online only)
Main Product

Comment
Hasbro
60%
45.1%
Monopoly

Mattel
15%
7.5%
Apples to Apples
Lego
2%
12.4%
Minotaurus
appeared on shelves early July
Cardinal Games
8%
0%
None
mainly private label
Pressman
7%
5%
Rummikub
Catan
3%
3.6%
Settlers of Catan
Others
6%
26.4%


Without advertising backing or promotions, Lego has already captured an online market share north of 10 percent, and my retailer panel Toys "R" Us store tells me that sales from the shelf are "very strong."

Another interesting indicator as to where the consumer's heart lies is Blog Metrics, which basically denote consumer interest levels.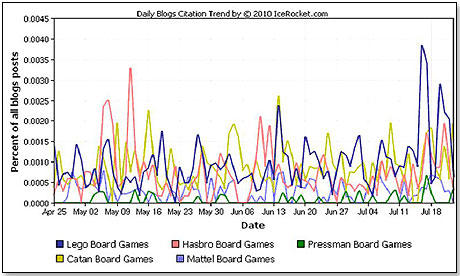 Lego began to outdistance Hasbro in the middle of June and has kept its lead since then. Catan appears to also be moving ahead of Hasbro by end of July.

I also looked at consumer demographics for each company given that the generally held opinion is that a board game player is typically with family, 35 years and up, Caucasian, fairly affluent [$60K+] and well educated [college and up]:


Demographic
Lego
%
Hasbro %
Pressman %
Catan %
Mattel %
Female
51
54
64
51
49
Male
49
46
36
49
57
3 - 12 years
20
17
10
9
9
13 -17 years
30
21
8
16
3
18 - 34 years
18
25
8
16
3
35 - 49 years
24
27
30
27
37
50+ years
8
18
31
10
13
Caucasian
79
81
86
82
87
African-American
4
6
7
7
5
Asian
6
3
2
3
5
Hispanic
10
9
4
6
2
Other
1
1
1
2
1
No children
27
31
62
54
40
Children 0 - 17 years
73
69
38
46
60
Income $0 - $30K
11
13
22
27
13
Income $30K - $60K
25
27
35
31
28
Income $60K - $100K
34
32
27
21
22
Income $100K +
29
29
16
22
24
No college
43
46
48
35
37
College
42
41
38
48
48
Graduate school
15
13
1
17
15

On the strength of these metrics, it would appear that Lego has the youngest profile, the highest family participation and the highest average income.

Lego has already set the stage for its board game rollout by pre-empting end caps and aisle caps at the large U.S. retailers. I tracked its presence in key merchandising locations in the three major retailers since April 2007, and they have consistently increased their placement since beginning of this year and are now inching up to Hasbro's level.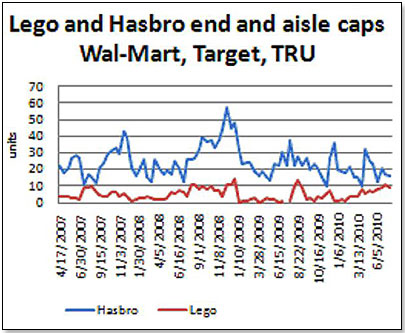 Source: Klosters Retailer Panel
Note that aisle caps have been converted to four end caps

In fact, one of Lego's end caps at Target has already begun to display its board games.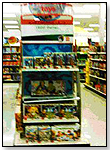 I asked three players in the Games and Puzzles space how they saw these developments.

Jim Pressman, president of Pressman Toys, plus one specialty retailer, and one national buyer at a large mass retailer, gave me their take. Jim said he thought "that the entry of Lego into the Games space was a good thing in that it would have a beneficial effect on the strategic game segment and hence on the category overall."

The specialty retailer, who did not want to be quoted by name, believed that Lego would shake up the Games space and give Hasbro a real run for its money, which, on the whole, was a very positive development.

The buyer, who also did not want to be named, said they "would give Lego a lot of space and a lot of support because Lego had always been a reliable and good vendor and one that always delivered. Also, it was about time that some movement was brought into the category and with it, hopefully, some growth."

It will be interesting to watch.

See also: Is Hasbro's Cash Cow Being Led to Slaughter? (April 2009)

Following are some of the products mentioned in this article:
LEGO Games: Creationary by LEGO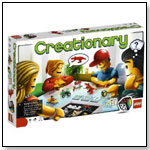 Roll the LEGO® Dice to select one of four exciting building categories (vehicles, buildings, nature or things) in this interactive game for three to eight players. With three levels of difficulty, this game allows families and friends to test their imagination, creativity, building and guessing skills. Game includes one buildable LEGO Dice, one LEGO minifigure, one LEGO microfigure, 96 cards, 1 rule booklet and 341 building pieces. Launch date: 2010. 4/5/2010 (MSRP: $34.99; Age: 7 and Up)



Monopoly U-Build by HASBRO INC.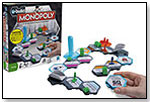 As part of the brand's 75th anniversary celebration, Monopoly is giving players the chance to choose how long they want to enjoy a game with Monopoly U-Build, a new concept in Monopoly game play. Using hexagonal property spaces that snap together, players build a game track that creates a custom game board and determines the length of play. Decide to use the Starter Track for a 30-minute game before dinner, or try the Classic Track for a 60-minute game during family game night for longer-lasting fun. Once you've perfected these tracks, move onto the Pro or Freestyle Tracks for the ultimate gaming challenge. For two to six players. Launch date: Spring 2010. 4/30/2010 (MSRP: $9.99; Age: 8 and Up)



LEGO Games: Ramses Pyramid by LEGO



LEGO Games has developed the first collection of buildable games with changeable rules and a unique buildable LEGO Dice. In this game, the Mummy King Ramses is planning on conquering all of Egypt with his army of mummies. Players must unlock the crystal coded layers to climb to the top of the pyramid and defeat the Mummy King in this family game of memory, skill and cunning. An entertaining game for 2 to 4 who can play as a team or opponents. Includes: 1 buildable LEGO Dice, 13 LEGO microfigures, 1 rule booklet, 1 building instruction. Launch date: 2010. 3/19/2010 (Age: 8 and Up)



Minotaurus by LEGO


The mythical Minotaur protects a secret temple hidden deep inside a labyrinth and players must be the first to lead their three heroes to the temple, avoiding the Minotaur and cleverly placing walls to block their opponents. By changing the LEGO dice, players can jump hedges, and by re-building the maze, every game is a new adventure. For 2 to 4 players, the game includes 1 buildable LEGO® Dice, 12 LEGO microfigures, 1 building instruction booklet, and 1 rule booklet. Awards: Parent's Choice Award 2010
— As of 8.03.2010, this product had 4.5 out of 5 stars from 14 reviews on Amazon.com and was No. 19 in the top 100 best-selling toys and games. PROS: Children enjoy playing, and it holds their interest. CONS: Small parts can be a choking hazard, and are difficult to manipulate on the board.
Awards: Dr. Toy 100 Best Children's Products - 2010 (

Watch Video) 3/17/2010 (MSRP: $24.99; Age: 7 to 12)



Monopoly: Revolution Edition by HASBRO INC.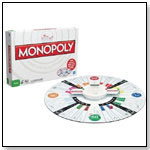 HASBRO hopes to start a revolution with its new Monopoly: Revolution Edition. The centerpiece of the game is its round board, which retains the original Atlantic City properties. An electronic system keeps track of all the money, so no arguments are necessary. The electronic system also acts as die and plays clips from hit songs for some in-game entertainment. Launch date: Fall 2010. 2/16/2010 (MSRP: $34.99; Age: 8 and Up)



The Settlers of Catan® (4th Edition) by MAYFAIR GAMES INC.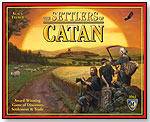 In this game designed by Klaus Teber, three to four players who are immigrants to Catan must develop their colony on the island by establishing roads, villages and settlements and making strategic trades of bricks and lumber, livestock or other commodities to obtain necessary resources. Play takes about 60 to 90 minutes. The first player to 10 points wins. "The new edition was released three years ago and has sold more copies in those three years than the first, second or third editions combined," Bob Carty, Sales & Marketing Director, Mayfair Games, told TDmonthly in early 2010.
— In August 2010, five percent of 43 retailers surveyed named The Settlers of Catan an overall top seller. The same month, Steven Levy, owner of Toy City in Keene, New Hampshire, told TDmonthly his store sells approximately three Settlers of Catan games per week.
— "It's real easy to teach, and then you just develop strategies from there," Mike Snyder, owner and manager of Cville's Hobbies, Games and Toys in Charlottesville, Va., told TDmonthly in a February 2012 survey about best selling games. Cville's sells 16-20 copies of the game each month.
— As of 12/17/2012 this product had 4.7 out of 5 stars from 632 reviews on Amazon.com. 3/3/2010 (MSRP: $42.00; Age: 10 and Up)



Blokus by MATTEL INC.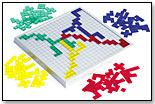 Europe´s 2002 game of the year, Blokus is a strategy game for the family. It's similar to the ancient Go Game — the board is a grid and players use their pieces to try to control as much territory as possible. The game pieces are in four, 21-piece sets of varying shapes. Each player chooses a color and works on expanding his territory on the board while blocking others from doing the same. Each new piece laid down must touch at least one other piece of the same color, but can only touch at corners, not along edges. The game ends when all players have been blocked from laying down more pieces. Points are deducted for pieces not played, and the player with the highest score at the end, wins. Blokus comes with a game board with 400 squares, 84 game pieces (red, green, blue and yellow), and instructions.
— In spring 2007, Sally Lesser, owner of Massachusetts' Henry Bear's Park, called Blokus a "consistent best-seller" at her three stores. It's also tops at Juggles in Wakefield, R.I., and Kazoodles in Vancouver, Wash. Six of 63 retailers named Blokus as their overall best seller in September 2008. Three of 52 retailers named Blokus as one of their overall top sellers in November 2008. Blokus is no longer distributed by Educational Insights as of 12/4/08.
― "No. 1 is Blokus," Linda Hanzelko, owner of Timmy's Toy Chest in Lake Mary, Fla., told TDmonthly when asked about best-selling games in early 2009. "It's an easy sell. It's one that people come back later and say 'You were right.'" In late 2009, Lori Hershman, owner of Evan's Toy Shoppe in Hamden, Ct., estimated sales of about 34 units monthly. Six of 38 retailers called it a best-selling game in Feb. 2010, selling from three to 150 units per month. 5/27/2005 (MSRP: $29.99; Age: 5 to 12)



Stratego by HASBRO INC.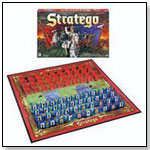 Stratego is a classic game of battlefield strategy. Players use memory, cunning and luck to capture the enemy's flag. The game accommodates two to four players. Launch date: November 30, 1998.
— "This is bizarre: I have never in years gotten a call for the game Stratego, but this year I got tons of them," said Kevin Tjaden, owner for 25 years of Scientific Wizardry in Boise, Idaho. "We're trying to figure out why. I don't know if it was in a movie. Rubik's Cube we did carry, and that was in the movie with Will Smith."
— Movie or no, Stratego continues to be a best seller.
— It ranked No. 15 for strategy games on Amazon.com as of December 28, 2006. 12/28/2006 (MSRP: $15.99; Age: 8 and Up)



Cranium - Family Edition by HASBRO INC.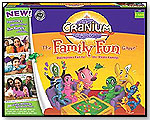 Just as fun for adults as it is for kids, Cranium Family Edition features activities that challenge adults, too. From balancing cubes on elbows to deciding what the most popular pet was in ancient Egypt, kids and parents alike will celebrate the wacky collaboration that results from the outrageous activities teams are asked to complete. To play, teams work together to race around the board by completing a mix of classic and all-new CRANIUM activities, including sketching, acting, solving word and picture puzzles, completing scavenger hunts, sculpting with purple Cranium Clay and more. The Data Head in your family will love guessing how many NFL teams are named after birds and trying to remember the first five gifts in "The Twelve Days of Christmas," while the Creative Cat will enjoy sculpting a turtle out of Cranium Clay or attempting to draw a palm tree with their eyes closed. Launch: 2008. 9/25/2008 (MSRP: $19.99; Age: 8 and Up)



MONOPOLY® Disney-Pixar Edition by HASBRO INC.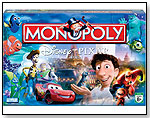 In this variation of the classic Monopoly game, two to six players can collect the following Disney-Pixar-themed tokens: Buzz Lightyear, Sulley and Boo, Nemo, Mr. Incredible, Lightning McQueen and Remy. Launch date: September 2007. 10/17/2007 (MSRP: $21.99; Age: 8 and Up)



---
---


Copyright © 2021 TDmonthly®, a division of TOYDIRECTORY.com®, Inc.