TOY
DIRECTORY member Since 2009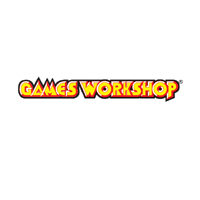 GAMES WORKSHOP
About GAMES WORKSHOP
Product most recently added to TOYDIRECTORY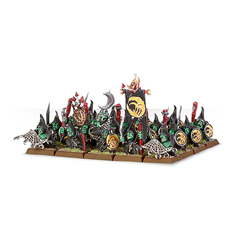 ---
Product added on: 7/31/2014
---
Games Workshop is the largest and most successful tabletop fantasy and futuristic miniatures company in the World.
• An established company for over 30 years.
• Sales operations in the UK, the United States, Canada, France, Germany, Spain, Italy, Japan and Australia
• More than 3,800 independent toy, comic, game, and hobby shops around the world stock our products.
THE HOBBY - Games Workshop is not just a game - it is a life long hobby.
At the heart of the hobby are the millions of enthusiasts aged 12 and up who spend many of their waking hours collecting, creating, painting, building, and commanding beautifully painted armies on carefully prepared tabletop battlefields.
A collection of models that hobbyists form over a period of time ranges greatly from small scouting forces to huge armies containing many hundreds of miniatures. Games Workshop products are not single purchase lines, which guarantees continuous sales all year round!
WHY CARRY GAMES WORKSHOP PRODUCT IN YOUR STORE?
Do you want a customer group aged from 12 - 60+?
Do you want a customer group that returns to your store time and time again?
Do you want an easy to manage range of proven best selling products?
Do you want your business to be advertised for free on both our website and best selling monthly magazine?
HOW TO CARRY GAMES WORKSHOP PRODUCT IN YOUR STORE
Contact a Trade Account Manager today at 1-800-394-4263 (select option 2) or CarryGWProduct@gwplc.com
You can also find GAMES WORKSHOP listed in the following categories:
General Games
Board Games
Family Games
Licensed Products
Hobby Goods
---
If you would like to request wholesale pricing, please include the following information with your request:
Your name
Your company name
Mailing address
E-mail address and phone number
Mention TOYDIRECTORY.com
---
AD