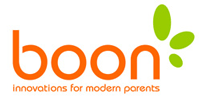 Boon Inc.
Shop
Contact Boon Inc.:
7404 W Detroit Street, Suite 100
Chandler, AZ 85226
Phone: 888-376-4763
Fax: 480-718-8833
Toll free phone: 888-376-4763
E-mail wholesale inquiries to:
info@booninc.com
For additional information visit:
http://www.booninc.com
Search Amazon: Boon Inc.
Suggest a Correction
Email: emailtoydirectory@gmail.com
---
About Boon Inc.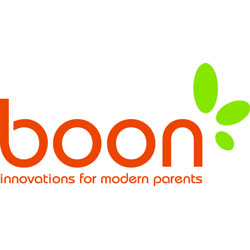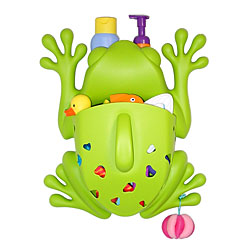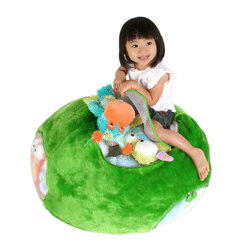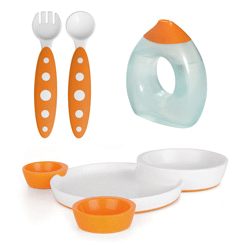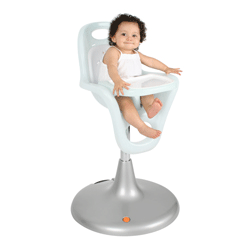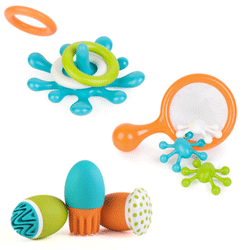 BUY Them on Amazon
Product Archives added to TOYDIRECTORY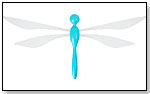 ---
Product added on: 9/24/2010
---
Shop For Products
Search Amazon: Boon Inc.
Boon Inc. creates innovative and stylish children's products that help make parents' lives easier. Often combining multiple functions, Boon products are designed with clean, modern styling, appealing to both parents and children.
The Boon product line includes a number of popular products for the bath, storage solutions for the playroom, and stylish gear for the kitchen. Parents always turn to Boon when they are looking for function, style, and affordability. Boon products are big sellers for baby showers and other special occasions.
Here's a look at some of our most popular offerings:
Boon Frog Pod & Bug Pod - Bath Toy Scoop, Drain & Storage
The Frog Pod and Bug Pod help with children's bath time clean-up, providing a drainable scoop for collecting and rinsing toys and a wall-mounted base for storing bath products. Both attach to the bathtub wall with either super-strong adhesive strips or screws. Makes bath time clean-up fun and easy!
Bath Goods - Designer Toys & Scrubbies
This collection of fifteen bath appliqués, three balls, and two mini-scrubbies makes bath time a creative and playful experience. These designer toys do not absorb water, reducing mold and mildew. Their contemporary colors and funky forms look great in the modern bath. The mini-scrubbies are designed to fit little hands perfectly.
Animal Bag - Stuffed Animal Storage & Soft Seat
The Animal Bag is an oversized, plush bag that's covered with large, zippered windows made out of transparent, durable mesh. Children can fill the bag with stuffed animals of all sizes, and then use the Animal Bag as a soft seat. Made from high quality, breathable fabrics, the Animal Bag is machine washable, or it can be dry-cleaned.
Boon Feeding Line - Innovative Designs & Affordable Style
This line of baby and toddler feeding products is a huge hit with parents and kids. A collection of items ranging from the Squirt baby food dispensing spoon, to the Benders adaptable utensils, to the Snack Ball sphere-shaped snack container, there's a product for every stage of feeding. Including sippy cups, utensils, plates, and bowls, this is the most stylish feeding gear available.
Flair - Pedestal Highchair with Pneumatic Lift
Flair is a revolutionary new highchair, combining innovative features with distinctive modern style. The seamless seat makes clean-up easy and the pneumatic lift allows for effortless height adjustment.
BpA-Free, PVC-free & Phthalate-free Modern Bath Toys
We've expanded our bath toy offering with three new products: Scrubble - Bath Toy Scrub Set; Water Bugs - Floating Toys with Net; and Splat - Floating Ring Toss.
Please visit our website to see our other innovative products.
You can also find Boon Inc. listed in the following categories on ToyDirectory.com:
Bath
Furniture & Decor
General Toys
Gifts
Infant & Toddler
---
If you would like to request wholesale pricing, please include the following information with your request:
Your name
Your company name
Mailing address
E-mail address and phone number
Mention TOYDIRECTORY.com
---
Correction Needed? Please email: emailtoydirectory@gmail.com
Suggest a Correction!
Email: emailtoydirectory@gmail.com
---
Custom Search
In TOYDIRECTORY®
---
Correction Needed? Please email: emailtoydirectory@gmail.com
Home | Contact Us| Get Listed | Search By Name | Search By Category | TDmonthly Magazine | Privacy Policy

©1996-2023
TOY
DIRECTORY.com®, Inc. All rights reserved.
Use of this online service is subject to the
Disclaimer
and the
Terms of Use
.