TOY
DIRECTORY member Since 2011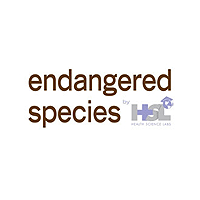 HEALTH SCIENCE LABS
Shop
Contact HEALTH SCIENCE LABS:
12243 Branford St.
Sun Valley, CA 91352
Phone: 818-686-2500
E-mail wholesale inquiries to:
emailus@es-by-hsl.com
E-mail general inquiries to:
emailus@es-by-hsl.com
For additional information visit:
http://www.healthsciencelabs.com
Search Amazon: HEALTH SCIENCE LABS
Suggest a Correction
Email: emailtoydirectory@gmail.com
---
About HEALTH SCIENCE LABS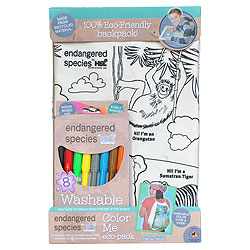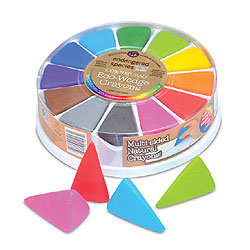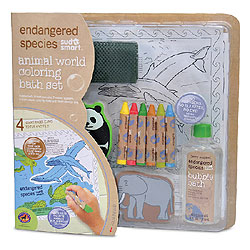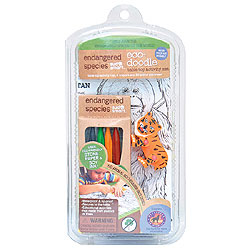 BUY Them on Amazon
Product Archives added to TOYDIRECTORY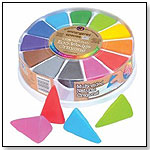 ---
Product added on: 7/2/2012
---
Shop For Products
Search Amazon: HEALTH SCIENCE LABS
Health Science Labs manufactures and markets eco-educational fun products for kids and babies that moms can trust. We are committed to being environmentally friendly with our Endangered Species recycled products and biodegradable "stone paper" printed with soy ink that doesn't kill trees, doesn't pollute the air or water, and saves energy and water and the Endangered Species - every purchase of an Endangered Species by HSL product helps endangered animals through our donations to the Defenders of Wildlife Organization. With innovated bath toys, first aid, activities sets, and travel items, we have a variety of unique gifts to choose from.
Health Science Labs (HSL) manufactures Stone Paper from reclaimed limestone. It is durable, waterproof and tear resistant. It does not use wood pulp, so it saves trees. The manufacturing process does not use water, does not emit toxic gas, nor does it pollute. Stone Paper is recyclable, bleach free and toxin free. Stone Paper is featured in several Endangered Species by HSL products, as are recycled packaging printed with soy ink. From our Eco-Doodle Activity Placemat with soy crayons to our reusable bath coloring scenes that cling to tile or glass when wet with washable soap crayons, the goal is to educate children about our endangered animals while they have fun.
Our Eco-Pack coloring back pack comes in 3 designs, sea life, safari and jungle. The drawstring backpack made with recycled materials is both practical and fun. The child can enjoy coloring the designs while storing and carrying their favorite items. The Eco-Pack comes with washable markers so mom can wash it for her child to enjoy coloring it again and again!
When we designed our new Endangered Species product line, we wanted to utilize the most premiere eco-friendly materials available in the market today. The preservation of the planet's resources and threatened wildlife is one of our core values along with educating the youth of today on same.
Minimum order is only 1 case + shipping. View our digital website at
www.healthsciencelabs.com/about
.

SPECIAL OFFER
Mention
TOY
DIRECTORY to receive free shipping on any order amount and get an additional 10% off for orders over $500.
Go to emailus@es-by-hsl.com or call Kim Meyer at 818-686-2500.
You can also find HEALTH SCIENCE LABS listed in the following categories on ToyDirectory.com:
---
If you would like to request wholesale pricing, please include the following information with your request:
Your name
Your company name
Mailing address
E-mail address and phone number
Mention TOYDIRECTORY.com
---
Correction Needed? Please email: emailtoydirectory@gmail.com
AD
Suggest a Correction!
Email: emailtoydirectory@gmail.com