MATH TUTOR DVD
Shop
Contact MATH TUTOR DVD:
PO Box 1165
Seabrook, TX 77586
Phone: 877-MATH-DVD
Fax: 877-DVD-0444
E-mail wholesale inquiries to:
jason.gibson@mathtutordvd.com
For additional information visit:
http://www.MathTutorDVD.com
Search Amazon: MATH TUTOR DVD
Suggest a Correction
Email: emailtoydirectory@gmail.com
---
About MATH TUTOR DVD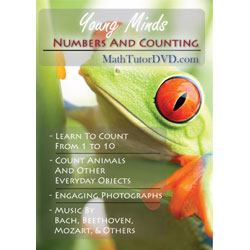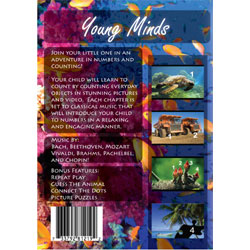 BUY Them on Amazon
Product Archives added to TOYDIRECTORY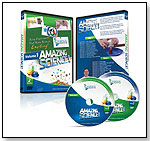 ---
Product added on: 2/6/2012
---
Shop For Products
Search Amazon: MATH TUTOR DVD
MathTutorDVD.com produces award winning math tutorial content on DVD for children and adult learners. What originally started out in 2004 as a single tutorial DVD on Algebra 1 has evolved into an product line beginning with Numbers and Counting for Young Minds all the way through Algebra, Calculus, and Physics for young adult and adult learners. Thousands of students are using MathTutorDVDs around the United States and the world. In addition, many public schools and universities have purchased sets of the DVDs for classroom and library use.
The product line begins with the recently released Young Minds Numbers and Counting DVD. This DVD features classical music, pictures, and animation that visually engage young children to learn their numbers from 1-10 and to learn to associate numbers with objects on the screen. In addition, this award winning DVD teaches colors and sounds of everyday machines and animals in nature. The course lineup then progresses to Basic Math, where students learn how to add, subtract, multiply, divide, and solve word problems. Fractions, decimals, and percents are also covered in detail. Next comes Algebra, Geometry, Calculus, and Physics for the older learners at the High School and University Level.
The Young Minds - Numbers and Counting DVD was released in July 2009 and has won the following awards:
1) Dr. Toy top 100 best products 2009
2) Dr. Toy top 10 best audio/visual products 2009
3) iParenting award winner 2009
4) Parent Tested Parent Approved (PTPA) winner 2009
5) Creative Child Magazine Top Choice 2009
6) Creative Child Magazine Seal of Excellence 2009
7) National Parenting Association endorsement 2009
8) Kids First! endorsement
9) The Toy Man endorsement
You may view a sample video clip (trailer) of the Young Minds Counting DVD here:
www.MathTutorDVD.com/YoungMinds
Young Minds - Numbers and Counting was featured on Fox News Boston in Nov, 2009. You can watch the segment here (skip to the 3 minute mark):
http://www.youtube.com/watch?v=ZvQ4ZqK6ERQ
To inquire about reseller opportunities for Young Minds or any of our other DVD titles, please visit the page below to send us a message. Be sure to include your company name, email address, and phone number:
www.MathTutorDVD.com/reseller
You can also find MATH TUTOR DVD listed in the following categories on ToyDirectory.com:
Educational
Videos & DVDs
School Supplies
---
If you would like to request wholesale pricing, please include the following information with your request:
Your name
Your company name
Mailing address
E-mail address and phone number
Mention TOYDIRECTORY.com
---
Correction Needed? Please email: emailtoydirectory@gmail.com
AD
Suggest a Correction!
Email: emailtoydirectory@gmail.com