NO SLIPPY HAIR CLIPPY INC.
Shop
Contact NO SLIPPY HAIR CLIPPY INC.:
1061 Serpentine Lane, Suite E
Pleasanton, CA 94566
Phone: 800-466-7304
Fax: 888-280-3831
Toll free phone: 800-466-7304
E-mail wholesale inquiries to:
annie@hairclippy.com
For additional information visit:
http://www.hairclippy.com
Search Amazon: NO SLIPPY HAIR CLIPPY INC.
Suggest a Correction
Email: emailtoydirectory@gmail.com
---
About NO SLIPPY HAIR CLIPPY INC.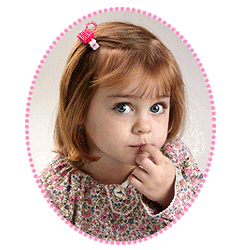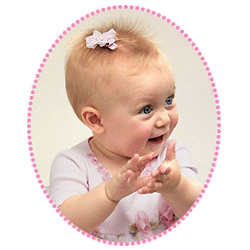 BUY Them on Amazon
Product Archives added to TOYDIRECTORY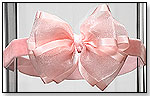 ---
Product added on: 10/27/2008
---
Shop For Products
Search Amazon: NO SLIPPY HAIR CLIPPY INC.
No Slip Hair Accessories® are a No Slippy Hair Clippy® specialty — They differentiate themselves from the competition by using unique designs and color combinations, as well as mirroring current trends in the fashion industry. They are the first and best of their kind in the entire world.
What makes No Slippy Clips® different?
They have a magnet (for a tighter clasp)
They're lined in velvet (so they're soft)
They stay in hair (so you always know where they are)
They're hand-made in America (so we can ensure their quality)
The No Slippy Hair Clippy® Story:
NCE UPON A TIME, there was a baby girl with a beautiful face, whose wispy blonde locks had just begun to appear. Her mommy sought a stylish hair accessory that would securely hold her baby-fine hair, as well as look cute and be safe for her to wear. Pinch clips were small, but they would not stay in such soft hair.
After fruitless attempts and countless shopping fiascoes, her mommy was stumped. One day she wondered, "What if the clips were lined with velvet ribbon?" This worked wonderfully, since the velvet created more friction, thus holding the hair gently, yet securely. To make it even more snug, she added a magnet under the velvet lining. This made it soft and secure. So the beautiful baby girl with the blonde locks inspired her mommy to create a one-of-a-kind hair accessory and a whole new company, No Slippy Hair Clippy®.
You can also find NO SLIPPY HAIR CLIPPY INC. listed in the following categories on ToyDirectory.com:
Infant & Toddler
Apparel
Gifts
Costumes & Accessories
Fashion & Accessories
Preschool
---
If you would like to request wholesale pricing, please include the following information with your request:
Your name
Your company name
Mailing address
E-mail address and phone number
Mention TOYDIRECTORY.com
---
Correction Needed? Please email: emailtoydirectory@gmail.com
AD
Suggest a Correction!
Email: emailtoydirectory@gmail.com