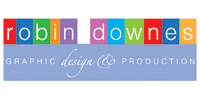 ROBIN DOWNES DESIGN
Shop
Contact ROBIN DOWNES DESIGN:
6513 Tennis Village, Suite 14
Mahogany Run, St. Thomas, Virgin Islands 00802
Phone: 340-514-1332
Fax: 340-777-6637
E-mail wholesale inquiries to:
rldownes@aol.com
Search Amazon: ROBIN DOWNES DESIGN
Suggest a Correction
Email: emailtoydirectory@gmail.com
---
About ROBIN DOWNES DESIGN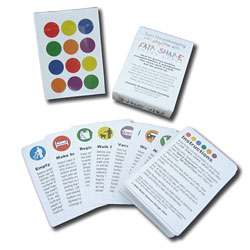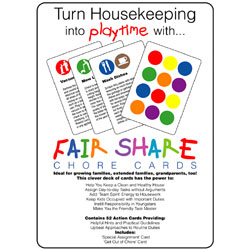 BUY Them on Amazon
Product Archives added to TOYDIRECTORY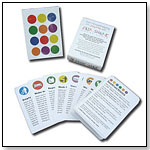 ---
Product added on: 12/7/2009
---
Shop For Products
Search Amazon: ROBIN DOWNES DESIGN
Fair Share Chore Cards
For all those who ever wished they could motivate the kids to help with housework, we are happy to introduce the ideal answer, the all-new Fair Share Chore Cards.
In place of hearts, spades, aces and clubs, this colorful 52-card deck features symbols that represent a wide array of household tasks. Appropriately, the only ace in the deck is one 'get out of a chore free' card. Fair Share Chore Cards turn everyday housework into a game the whole family will want to play. Because chore assignments are left to the luck of the draw, it eliminates those dreaded arguments among siblings and takes the phrase 'that's not fair' out of the housework equation.
In addition to the ongoing thrill of chance, the intrinsic value of Fair Share Chore Cards lies in the helpful directions printed on each card. Whichever chores players are assigned, the accompanying cards promote safety, efficiency and a job well done every time.
Open the deck and you will discover a broad range of common tasks printed one to a card. On each card, 'how to' guidelines cover everything from watering plants to setting the table, making a salad, ironing clothes, dusting, washing dishes, cleaning mirrors and windows, sewing on buttons, emptying trash, replacing the toilet paper and more.
According to the game's enclosed instructions, an adult simply reviews the cards and selects the tasks that need to be accomplished. Those call-to-action cards are placed face down and shuffled. Family members take turns picking cards, one at a time, until all have been chosen. Then, the work begins. As each task is completed, the coordinating card is returned to the deck until all the housework is done.
Just in case a necessary chore does not appear in the deck, the 'special assignment card' — with its stylized covert ops image — comes into play. For added fun, the 'get out of a chore free' card gives a lucky player a break from one assignment.
To place a Wholesale order call 340-777-6637 or 340-514-1332
or to order per deck go to ebay and type in Fair Share Chore Cards
Suggested Retail Price: $14.95 per deck
Wholesale price: $8.50 per deck
Minimum Wholesale order 12 decks (1 box): $102.00
Free Shipping to US • 10% OFF orders over $500 • Mention TOYDIRECTORY for discount
---
Robin Downes Design brings over 30 years experience, innovative ideas, up-to-date technology, and professional dedication to graphic design, art direction, layout, production, copywriting, and print supervision.
Our design knowledge combines with technological expertise to meet the needs of companies large and small.
At Robin Downes Design, we use the latest advances in technology to give our clients the professional design edge needed in today's competitive market.
No matter what you need... we customize a total design package for your company, and do it for less than you'd expect.
Your printed pieces are integral to your company's image. Let us show you what we can do for you.
Because it's not the technology ... it's how we use it.
Our specialties include:
Advertising Concepts & Design
Annual Reports
Corporate Brochures
Book Design
Logos & Identities
Newsletters
Sales Tools
Self Promotions
Stationery and Business Cards
You can also find ROBIN DOWNES DESIGN listed in the following categories on ToyDirectory.com:
Card Games
Creative Activities
---
If you would like to request wholesale pricing, please include the following information with your request:
Your name
Your company name
Mailing address
E-mail address and phone number
Mention TOYDIRECTORY.com
---
Correction Needed? Please email: emailtoydirectory@gmail.com
AD
Suggest a Correction!
Email: emailtoydirectory@gmail.com