First Wave, LLC
Shop
Contact First Wave, LLC:
P.O. Box 1038
New York, NY 10024
Phone: 917-620-2422
E-mail wholesale inquiries to:
info@thefirstwave.com
Search Amazon: First Wave, LLC
Suggest a Correction
Email: emailtoydirectory@gmail.com
---
About First Wave, LLC
Product Archives added to TOYDIRECTORY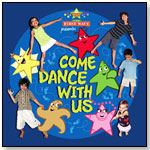 ---
Product added on: 10/14/2009
---
Shop For Products
Search Amazon: First Wave, LLC
The First Wave, LLC is a leading children's educational media company dedicated to inspiring a child's life-long love of learning. The company's products include award winning videos, music CDs, books, and classes. Age appropriate information is presented simply and in an entertaining manner in the context of a comprehensive educational program. The educational materials provide the youngest infant to 5-year olds an easily accessible foundation in language, math, science, art, music, fine & gross motor activities and much more.
Offer educational products your customers will want for their children and friends!
The First Wave, LLC requires no minimum orders.
Our products include:
FUNDAMENTALS
(6 months to 4 years)
FUNDAMENTALS is the first of a series of educational videos produced by The First Wave, LLC, a mother-daughter team. The video provides basic tools for children to learn about their new world and to inspire speech. It introduces letters, colors, the body, opposites, verbs, prepositions, numbers, shapes, and more.
Develops clear speech (builds from phonics to basic vocabulary)
Introduces letters, numbers 1-10, shapes, colors, the body and other objects to which a young child is exposed.
Winner of Creative Child DVD of the Year 2007 and 2008, Dr. Toy 2005 Best Vacation Products, and the Dove Award
"I thought this was just another baby video series until I saw my 1-year and 3-year-olds' response. FUNDAMENTALS holds their attention and I love it because they learn." – NYC mother of 2.
"My boys were not only watching, but also interacting. We just received it today and I'm looking forward to playing it for them once a day." – Customer from Indiana
"An infant-through-preschool keeper,"
Parenting Magazine
"This nicely paced production features somewhat sophisticated ideas and advanced vocabulary, never talking down to its intended audience. Parents will appreciate the soothing intelligence of the lessons,"
Booklist
FUNDAMENTALS: Think
(1 to 4 years)
FUNDAMENTALS: Think is the second level of our educational video series. It builds upon many concepts introduced in FUNDAMENTALS and adds additional subjects for higher order thinking.
Teaches reading (builds from letter recognition and phonetics sounds to 3-letter words and simple sentences)
Demonstrates geometry, addition and subtraction, and numbers to 20
Introduces higher order thinking (analogies, reading comprehension, matching)
Winner of Creative Child Preferred Choice Award 2006 and the Dove Award
"Fun and learning combined into one winning package,"
DVD Release Report
"This will encourage [a] quest for knowledge," The Dove Foundation
COME DANCE WITH US
(2 to 6 years).
Through story-telling and song, children learn by listening and singing along with
Come Dance With Us
. This vocabulary-building CD from the producers of the award-winning DVD series, Fundamentals, teaches young children about time, geography, ecology, phonetics, arithmetic, emotions, and many more subjects. Educators have discovered that children can learn and remember concepts particularly when these concepts are set to music and rhythm.
Winner of Dr. Toy's Top 100 Products 2009, Dr. Toy's Top 10 Audio Video Products 2009, Creative Child Magazine CD of the Year 2009, the Dove Award
"Rhythm helps young people learn and remember the curriculum in this wonderful addition to public and school library CD collections. Highly recommended." Midwest Book Review
"This fantastic CD will have your youngsters dancing around the room while they learn about vowels or being on a farm and much more. With wonderful songs that will put a smile on their faces and great thoughts in their minds. Children love music and what a creative way to educate them by using toe tapping fun songs and stories like these." The Dove Foundation
You can also find First Wave, LLC listed in the following categories on ToyDirectory.com:
---
If you would like to request wholesale pricing, please include the following information with your request:
Your name
Your company name
Mailing address
E-mail address and phone number
Mention TOYDIRECTORY.com
---
Correction Needed? Please email: emailtoydirectory@gmail.com
AD
Suggest a Correction!
Email: emailtoydirectory@gmail.com