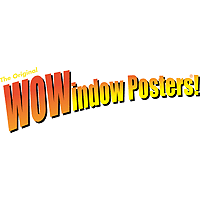 WOWindows, LLC
Shop Amazon For These Products
Contact WOWindows, LLC:
PO Box 581
Cranford, NJ 07016
Phone: 908-272-1011
Fax: 908-272-5994
E-mail wholesale inquiries to:
info@wowindows.com
For additional information visit:
http://www.wowindows.com
Search Amazon: WOWindows, LLC
About WOWindows, LLC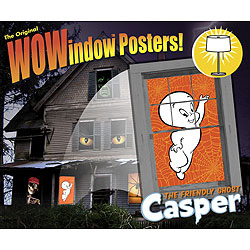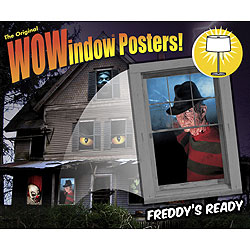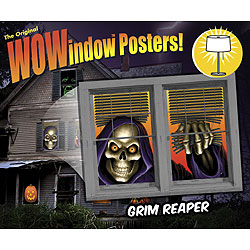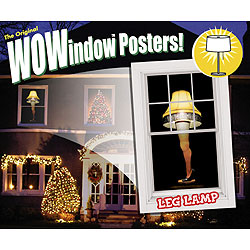 BUY Them on Amazon
Product most recently added to TOYDIRECTORY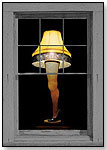 ---
Product added on: 8/23/2011
---
Shop For Products
Search Amazon: WOWindows, LLC
WOWindow Posters
®, for Halloween and Holidays, are brilliantly colored, backlit plastic window posters that illuminate with your household lamps to delight all people who pass by! They fit big and small windows alike, and quickly decorate your home by transforming your windows into an incredible display of holiday art. To install our posters, all you need to do is Stick, Hang, and Light!
Included with each 3' x 5' poster are (4) removable adhesive squares. Simply stick the adhesives to each corner of your window frame, hang the poster by pressing the material in place, then watch as your household lamps do the rest. No special lighting is necessary! The light from your home will make your poster glow at night for all to behold. No other window poster can better achieve the effect! Best yet, our posters are easily trimmed with scissors for a custom fit, and can be folded and saved for use time and again.
Resellers Should Know:
• Every home has a window, and our posters work in most frame sizes!
• Our original and licensed artwork is by far the most brilliant on the market
• We offer the most variety for holidays, special occasions, and interests
• Our product is lightweight, compact, unbreakable, and with low-cost shipping
• We have numerous wholesale pricepoints including: single and double packs, full color and silhouettes, classic and licensed designs
• Custom display assortments, MOQ exclusives, and opportunity buys are available to help you sell more!
We are the manufacturer and exclusive online wholesaler of WOWindow Posters®. Made in the U.S.A., our posters are ready to deliver for your orders whether they be big or small. We'll plan a delivery schedule that you surely will be pleased with! Our creative team is also hard at work developing more and more posters for your customer's other favorite holidays and special occasions. WOWindows is currently accepting applications for both On-line and Off-line authorized resellers for our product line throughout the United States. Our goal is to assist you in generating additional revenue through sales of our product. We are certain you will find WOWindows products to be a high quality active seller in your stores. If you are interested in becoming an Authorized Reseller for WOWindows LLC, please call 908.272.1011 (Sales Tax ID No will be required)
You can also find WOWindows, LLC listed in the following categories:
Halloween Merchandise
Christmas
American-Made
---
If you would like to request wholesale pricing, please include the following information with your request:
Your name
Your company name
Mailing address
E-mail address and phone number
Mention TOYDIRECTORY.com
---
AD