THE YOUNG SCIENTISTS CLUB
Shop
Contact THE YOUNG SCIENTISTS CLUB:
PO Box 634
Jamestown, RI 02835
Phone: 401-423-2841
Fax: 425-930-4259
Toll free phone: 800-964-1320
E-mail wholesale inquiries to:
enovis@theyoungscientistsclub.com
For additional information visit:
http://www.kidsciencekits.com
Search Amazon: THE YOUNG SCIENTISTS CLUB
Suggest a Correction
Email: emailtoydirectory@gmail.com
---
About THE YOUNG SCIENTISTS CLUB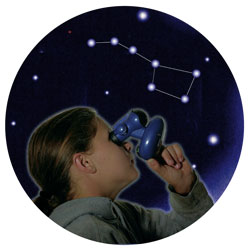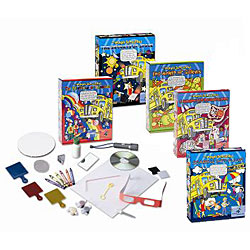 BUY Them on Amazon
Product Archives added to TOYDIRECTORY
---
Product added on: 4/24/2012
---
Shop For Products
Search Amazon: THE YOUNG SCIENTISTS CLUB
In 1999, The Young Scientists Club was founded to fill a void in quality science products for young children that would engage boys as well as girls ages 5 and up. We believe that children should be exposed to the exciting fields of science at an early age with fun and engaging hands-on games, activities, and experiments that are accompanied by age-appropriate information on specific science topics. All of our products are designed by a team of Harvard graduates, scientists, educators, and parents with one purpose in mind-to combine fun and fascination with quality and learning in each and every product. The Young Scientists Club is thrilled to have received multiple prestigious awards for our products such as Dr. Toy awards, Creative Child Magazine awards, The Teacher's Choice award, National Parenting Center award, and the iParenting award. The mission of The Young Scientists Club has always been clear and simple - to offer children quality, science-related products that will fascinate them with the wonders of scientific discovery and spark their interest in future scientific endeavors.
Products include the newly packaged Young Scientist Series (12 sets/36 kits), Adventure Science Series (Volcano Madness, Zany Crystals, Water Splash, Chemistry Blast, Ultimate Illusions, Awesome Bubbles, Magic Magnets, and Wacky Weather), Magic School Bus Series (The World of Germs, The Mysteries of Rainbows, and A Journey into The Human Body), Sci-ology (an exhilarating science card game), Dig Real Fossils, and Science on a Nature Walk.
Minimum order: $150
You can also find THE YOUNG SCIENTISTS CLUB listed in the following categories on ToyDirectory.com:
Science & Nature
Educational
Kits
---
If you would like to request wholesale pricing, please include the following information with your request:
Your name
Your company name
Mailing address
E-mail address and phone number
Mention TOYDIRECTORY.com
---
Correction Needed? Please email: emailtoydirectory@gmail.com
AD
Suggest a Correction!
Email: emailtoydirectory@gmail.com