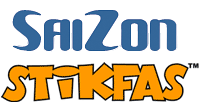 SAIZON
Shop
Contact SAIZON:
1367 William Street
Montreal, QC H3C 1R4
Canada
Phone: 514-384-6574
Fax: 514-227-5503
E-mail wholesale inquiries to:
info@saizon.com
For additional information visit:
http://www.saizon.com
Search Amazon: SAIZON
Suggest a Correction
Email: emailtoydirectory@gmail.com
---
About SAIZON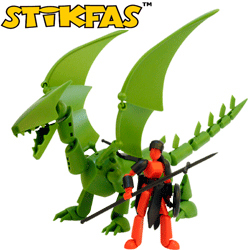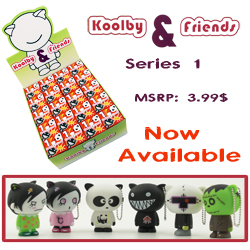 BUY Them on Amazon
Product Archives added to TOYDIRECTORY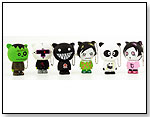 ---
Product added on: 3/23/2009
---
Shop For Products
Search Amazon: SAIZON
Our mission is to supply independent specialist retailers across North America with unique products and to provide unrivalled customer service.
STIKFAS™ Action Figure Kits - allow enthusiasts and collectors of all ages to express their individual personality and interests through posing and customizing. Armed with incredible interchangeability and poseability, these Action Figure Kits are leading the way in a whole new toy revolution. STIKFAS™ combines both creativity and playability, an open medium for children, toy collectors and hobbyists alike.
KOOLBY & FRIENDS – The new blind-packed 2.5 inch mini collectible vinyl figures make for a great impulse buy item at just 3.99$ each. Series 1 features 6 different designs to trade and collect. Each figure has a rotating head plus a metal chain, making them perfect accessories for backpacks, bags, purses, key chains etc.
MINDZEYE STUDIOS – The artists at Mindzeye Studios produce amazing limited edition sculpts. The latest figures include Hellboy (painted and cold cast bronze) and figures from the highly popular Gears of War video game (cold cast bronze and cold cast platinum). Ideal for retailers specializing in film or video game merchandize.
COOL ROCKETS – The highly detailed resin-cast line of retro styled Cool Rockets make superb display pieces for young and old. There are currently 10 different rocket styles in the line and offer retailers in the life-style sector a very unique product to offer their clientele.
CUBOYDS™ action figures - Pre-assembled cubic figures that feature 14 points of articulation that can be posed, interchanged and customized. Each piece is interchangeable with Stikfas Action Figure Kits providing extended play possibilities. Series 3 features 4 new Robot designs to trade and collect.
MBEAR™ - MBears are not only cute but with their detachable shades these have to be the coolest bears in town. Series 1 features 4 colors to collect (pink, blue, green and tan). Each MBear has 5 points of articulation and come with Stiker sheets.
KOOTIKOOTI™ Wrestling Stiks - An addictive simple, fun and strategic interactive game for 6 years and up, which is played with pocket-sized flexible rubber game pieces. Series 1 comprises 50 unique designed colorful game pieces offering collectors and players a multitude of different designs to collect and trade, resulting in high repeat purchase potential.
SaiZon is committed to supporting the small and medium sized retailer by offering:
No minimum order requirement
Split case assortments
Stylish packaging that ensures high shelf visibility
Online, quick and hassle free account activation
Fast and efficient on-line ordering
Free listing on the Saizon.com retailer search page
For all the latest product information and to register for a retailer account, please visit the SaiZon website at www.SaiZon.com
You can also find SAIZON listed in the following categories on ToyDirectory.com:
Action Figures
Collectibles
Kits
General Games
---
If you would like to request wholesale pricing, please include the following information with your request:
Your name
Your company name
Mailing address
E-mail address and phone number
Mention TOYDIRECTORY.com
---
Correction Needed? Please email: emailtoydirectory@gmail.com
Suggest a Correction!
Email: emailtoydirectory@gmail.com
---
Custom Search
In TOYDIRECTORY®
---
Correction Needed? Please email: emailtoydirectory@gmail.com
Home | Contact Us| Get Listed | Search By Name | Search By Category | TDmonthly Magazine | Privacy Policy

©1996-2023
TOY
DIRECTORY.com®, Inc. All rights reserved.
Use of this online service is subject to the
Disclaimer
and the
Terms of Use
.