DOGGONE CRAZY
Shop Amazon For These Products
Contact DOGGONE CRAZY:
2295 Mohawk Trail
Campbellville, ON L0P 1B0
Phone: 905-854-3232
Fax: 905-854-3271
Toll free phone: 877-350-3232
E-mail wholesale inquiries to:
doggoneorder@doggonecrazy.ca
For additional information visit:
http://www.doggonecrazy.ca
Search Amazon: DOGGONE CRAZY
About DOGGONE CRAZY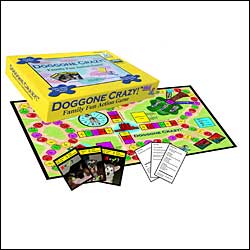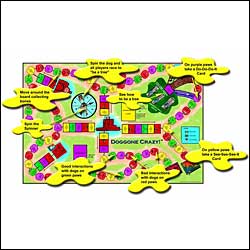 BUY Them on Amazon
Product most recently added to TOYDIRECTORY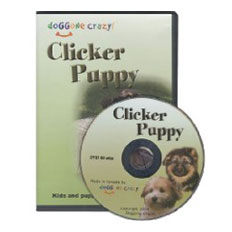 ---
Product added on: 10/31/2007
---
Shop For Products
Search Amazon: DOGGONE CRAZY
Doggone Crazy! is located in Canada and stores its products in both Canada and the US. Doggone Crazy! games are shipped in Canada, the US and around the world. The Doggone Crazy! board game was selected for inclusion in the New York Post holiday gift guide and the Dogs in Canada holiday gift guide in 2003
Doggone Crazy! lets players be doggy detectives, trying to figure out what the dogs are saying with their body language in the more than 100 photo cards. Created by dog experts, this unique game is loads of fun for kids and families. Parents and grandparents are choosing Doggone Crazy! for family play and educational value. Doggone Crazy! is for families with dogs and families who encounter other people's dogs. Even dog savvy parents have said "I didn't know that!" after learning about subtle and little-known dog communication signals from the photo cards in the game. Doggone Crazy! is for everyone who wants to play, have fun, and laugh out loud with their friends and family.
Doggone Crazy! is sold in packs of 6 games FOB the nearest warehouse location. The minimum order is one pack. Volume discounts apply to orders of full pallets of 390 games. Doggone Crazy! offers drop shipping service in Canada, the US and around the world.
You can also find DOGGONE CRAZY listed in the following categories:
---
If you would like to request wholesale pricing, please include the following information with your request:
Your name
Your company name
Mailing address
E-mail address and phone number
Mention TOYDIRECTORY.com
---
AD