ee publishing & productions, llc
Shop Amazon For These Products
Contact ee publishing & productions, llc:
PO Box 7006
Fairfax Station, VA 22039
Phone: 703-256-1721
Fax: 703-256-1721
E-mail wholesale inquiries to:
info@laughfriendly.com
For additional information visit:
http://www.laughfriendly.com/
Search Amazon: ee publishing & productions, llc
About ee publishing & productions, llc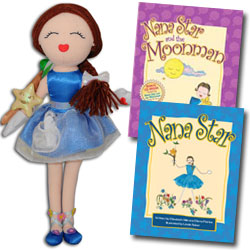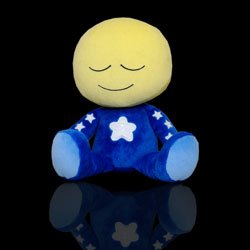 BUY Them on Amazon
Product most recently added to TOYDIRECTORY

---
Product added on: 1/30/2009
---
Shop For Products
Search Amazon: ee publishing & productions, llc
Trademarked as the laugh-friendly company, ee publishing & productions writes and publishes children's books, along with developing and promoting nostalgic toys and positive apparel. We are devoted to cultivating the rediscover of children's (and adults) imaginations everywhere and believe that "everything old is new again" in some form or another. We are committed to the community and social change. Our clients, our vendors, and all we come in contact with are important and deserve our total respect, smiles, and laughter -- we are a compassionately strong and focused company.
Our Products
Nana Star - The "Raggedy Ann of the 21st Century" - A classic soft "rag doll" leading a ongoing book series. The story series is about a little girl who finds a lost baby star and their journey together to return the star to its home in the heavens. Numerous characters to be introduced all will be introduced in plush toy form.
CutiePatooties WannaBe Babies - Kewpie Dolls Get a Job. Collectible, Tradable, Adorable. Created for play, collecting, and trading, each six-inch CutiePatootie pays tribute to a profession from yesterday or today. Every Cutie comes with a removable outfit, a booklet profiling the skills and talents specific to his or her vocation, and a colorful shadowbox depicting his or her workplace environment. The Cuties remind us that toys don't need controllers, HD graphics, memory cards, or even batteries to help prepare kids for their futures.
You can also find ee publishing & productions, llc listed in the following categories:
---
If you would like to request wholesale pricing, please include the following information with your request:
Your name
Your company name
Mailing address
E-mail address and phone number
Mention TOYDIRECTORY.com
---
AD