TOY
DIRECTORY member Since 2012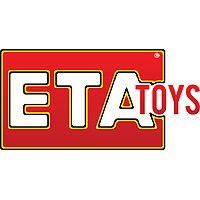 ETA TOYS
Shop
Contact ETA TOYS:
9275 Bayview Ave., PO BOX 31377
Richmond Hill, ON L4C 9V0
Canada
Phone: 905-508-1440
Fax: 905-508-1220
E-mail wholesale inquiries to:
info@etatoys.com
E-mail general inquiries to:
info@etatoys.com
For additional information visit:
https://www.etatoys.com/
Search Amazon: ETA TOYS
Suggest a Correction
Email: emailtoydirectory@gmail.com
---
About ETA TOYS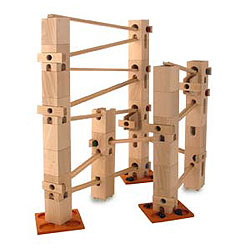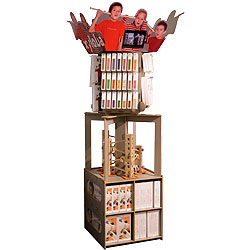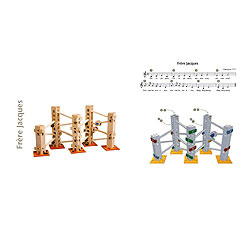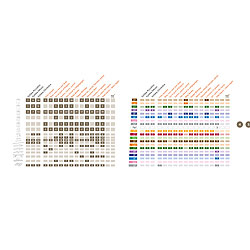 BUY Them on Amazon
ETA TOYS's ToyShow Archives:

Product Archives added to TOYDIRECTORY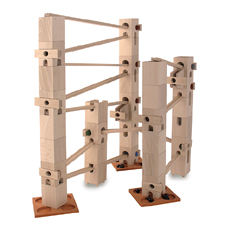 ---
Product added on: 11/15/2012
---
Shop For Products
Search Amazon: ETA TOYS
Eta Toys design and distribute toys that stimulate creativity with future in mind. We believe what our kids play with today has a major influence on who they become in the future. Our business is built around this philosophy by fostering playing experience that drives creativity with Simple, Natural, Humane, Free Thinking, and Fun toys.
We are authorized distributor of Xyloba Musical Marble Run from Switzerland in Canada and United States. Xyloba is a creative marble run for building and composing at the same time. Xyloba develops motor function and spatial imagination, and facilitates a creative approach to music. The simple interlocking Xyloba system allows an almost unlimited number of variations. Carrillon notes of various pitches can be built into the marble run. Tracks of different lengths correspond to note lengths: minims, crotchets and quavers. Melodies are composed by arranging the way the marbles hit these metal sound modules. By referring to the enclosed composition tutorial, even young children are able to construct fantastic tunes. Xyloba come in three entry models: piccolino (entry level), mezzo (medium level), and orchestra (advanced level). The models can be upgraded to next level by extension kits or can be customized by buying additional parts. There are melody kits that can be purchased as a package.
No restriction. We drop ship as well.Please contact us for buying price list and your retailer code.
You can also find ETA TOYS listed in the following categories on ToyDirectory.com:
Wooden Toys
Creative Activities
Preschool
---
If you would like to request wholesale pricing, please include the following information with your request:
Your name
Your company name
Mailing address
E-mail address and phone number
Mention TOYDIRECTORY.com
---
Correction Needed? Please email: emailtoydirectory@gmail.com
AD
Suggest a Correction!
Email: emailtoydirectory@gmail.com