TOY
DIRECTORY member Since 2013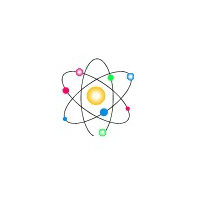 Klosters Trading Corporation
Shop
Contact Klosters Trading Corporation:
,
For additional information visit:
http://www.klosterstrading.com
Search Amazon: Klosters Trading Corporation
Suggest a Correction
Email: emailtoydirectory@gmail.com
---
About Klosters Trading Corporation
Klosters Trading Corporation – Business intelligence
Lutz Muller of Klosters Trading has been providing business intelligence for the toy industry since 1987. The company counts amongst its clients one of the top three banks in the U.S. plus hedge funds in the U.S, U.K., and Germany, and a number of non-public toy manufacturers both in the U.S. and in Europe. Many of these clients have said that they regard Lutz as the best in the business.
Klosters has its own proprietary retailer panel in the United States and these stores provide sell-through information on companies and individual products plus inventory levels and shelf space and other metrics. In addition, they provide consumer feedback on product-related issues. Klosters also has senior buyer contacts both in the U.S. and in Europe with all major retailers and in all key toy categories and can hence provide insights into what these buyers think of individual companies or of individual products.
Klosters is available for telephone consultations and also provides upon request written reports as well.
Please contact Klosters by going to
http://www.klosterstrading.com/contact/
You can also find Klosters Trading Corporation listed in the following categories on ToyDirectory.com:
Services & Supplies
General Toys
Licensed Products
Video Games
---
If you would like to request wholesale pricing, please include the following information with your request:
Your name
Your company name
Mailing address
E-mail address and phone number
Mention TOYDIRECTORY.com
---
Correction Needed? Please email: emailtoydirectory@gmail.com
AD
Suggest a Correction!
Email: emailtoydirectory@gmail.com