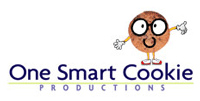 ONE SMART COOKIE PRODUCTIONS
Shop
Contact ONE SMART COOKIE PRODUCTIONS:
P.O. Box 354
Victor, NY 14564
Phone: 585.202.0655
Fax: 585.742.2067
E-mail wholesale inquiries to:
keli@onesmartcookieproductions.com
For additional information visit:
http://www.onesmartcookieproductions.com
Search Amazon: ONE SMART COOKIE PRODUCTIONS
Suggest a Correction
Email: emailtoydirectory@gmail.com
---
About ONE SMART COOKIE PRODUCTIONS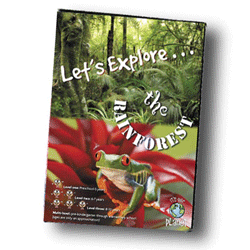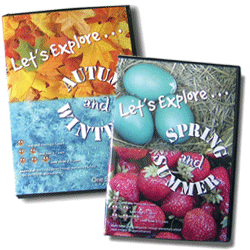 BUY Them on Amazon
Product Archives added to TOYDIRECTORY

---
Product added on: 12/2/2009
---
Shop For Products
Search Amazon: ONE SMART COOKIE PRODUCTIONS
One Smart Cookie Productions is a leading creator of educational entertainment products for young children. Started by two mothers with backgrounds in teaching and graphic design, One Smart Cookie shows how to blend fun and learning. Their multi-level educational DVDs and activity manuals teach children, parents and educators about the world around us. One Smart Cookie Productions: Encouraging Learning and Fun, Bite by Bite!
The "Let's Explore" series and the "It's Our Planet" series encourage our children to explore the world around us. Using multi-levels, children from preschool age to age 11 can learn about science, vocabulary, comprehension and math. They watch videos, see photography and animation, hear a narrative and original music that are all about the topic. The DVDs by One Smart Cookie are fun and educational learning tools that families can use, along with teachers and librarians in the classroom. These multilevel DVDs allow for easier differentiation of instruction which is critical in classrooms today. Being able to move at their own pace allows your child to feel a sense of pride as he or she completes a level and moves onto the next. Each level on the "Let's Explore" disks expands on the teachings of the previous level, adding more facts, vocabulary and scientific knowledge.
Level One (ages PreK-5) helps establish necessary background information. Basic vocabulary is introduced as a means of word and image recognition. Basic concepts are taught regarding the topic.
Level Two (ages 6-8) expands on the information learned in Level One. The information that is being heard is reinforced with the image being seen, the vocabulary word on the screen and the facts being heard in the narrative.
Level Three (ages 9-11) introduces the child to more complex concepts. Scientific facts are discussed, and illustrations along with more complex vocabulary are introduced at this level.
What makes One Smart Cookie products unlike any other is that the disks have a unique combination of photos, video, animation, illustration, music and narrative — creating a sense of wonder and discovery as a child learns about the world and ways to save it.
One Smart Cookie's DVDs teach:
Scientific Inquiry
Problem Solving
Applying Concepts
Conceptual Understanding
Mathematical Analysis
Mapping
Increased Background Knowledge
Awards:
2009 - National Parenting Publications Awards (NAPPA) - Gold Award
2009 - Dr. Toy Best Vacation Children's Product
2006 - One Smart Cookie received Women Entrepreneur of the Year
2006 - One Smart Cookie received Women Owned Business persons
2005 - One Smart Cookie was a semi-finalist in the MS Society's "MS Leaders of Hope"
SHIPPING AND ORDER RESTRICTIONS
Free shipping on first orders when you mention Toy Directory
Free bonus DVD for you and your staff to watch
10% discount for orders of $500 or more
No minimum order
MRSP: $18.95
Early notice of One Smart Cookie's upcoming releases
You can also find ONE SMART COOKIE PRODUCTIONS listed in the following categories on ToyDirectory.com:
Educational
Science & Nature
Videos & DVDs
---
If you would like to request wholesale pricing, please include the following information with your request:
Your name
Your company name
Mailing address
E-mail address and phone number
Mention TOYDIRECTORY.com
---
Correction Needed? Please email: emailtoydirectory@gmail.com
AD
Suggest a Correction!
Email: emailtoydirectory@gmail.com