Time Out Spots, Inc.
Shop
Contact Time Out Spots, Inc.:
301 E. Alton
Santa Ana, CA 92707
Phone: 714.856.6889
Fax: 714.428.0536
E-mail wholesale inquiries to:
info@timeoutspots.com
For additional information visit:
http://www.nurseryrhymetease.com/
Search Amazon: Time Out Spots, Inc.
Suggest a Correction
Email: emailtoydirectory@gmail.com
---
About Time Out Spots, Inc.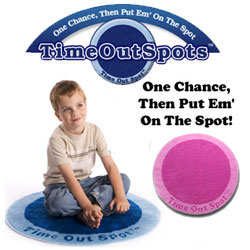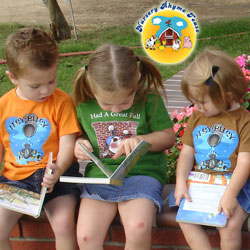 BUY Them on Amazon
Product Archives added to TOYDIRECTORY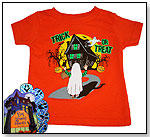 ---
Product added on: 10/19/2007
---
Shop For Products
Search Amazon: Time Out Spots, Inc.
Created by teacher turned mom, Heather Sievers, Time Out Spots are the solution to unsuccessful time outs. Heather was inspired by her three year old son. She started his time outs on a little wooden stool, which immediately became a problem. The stool would get flipped over and scooted around. It even started to damage the wood floors. The last straw was when he picked it up, held it to his bottom, and walked around saying, "I'm still in time out, my bootie is on the stool." Time Out had turned into a game. So, it hit her. The family needed a new time out spot! Deciding that a rug would be great for this, Heather designed the Time Out Spot and went on a mission to have it manufactured. The Time Out Spot has won multiple awards including the National Parenting Center Seal of Approval, one of Dr. Toy's 10 Best Socially Responsible products, Creative Child Magazine's Seal of Excellence, Preemie Magazine's Cool Stuff Award, one of Dr. Toy's 100 Best Children's Products and has been recognized as a recommended product by the pediatricians at Pediatric Planet and the Family Review Center.
The rugs are designed to help discipline children ages 18 months and up. When a behavior problem arises, children should be given one warning. If they do not obey, they should be sent to sit on their "Time Out Spot." One minute of time out is recommended for each year of the child's age (example: 3 years old/3 minutes). Information on "Using Time Out Effectively" is included with each rug. The most frequently asked question is "Do they work?" The answer to that is "It is up to you!" Just as with anything else, you must be consistent. If your child gets off their spot 20 times, you put them back on 20 times!
Time Out Spots are 27 inches in diameter and are machine washable (cold water, mild detergent, lay flat to dry). Available in pink, blue, and a gender neutral brown/tan version, they are super soft, 100% acrylic, similar to a bath mat. Time Out Spots have a non-skid back so that children cannot "scoot" around the room while in time out. Time Out Spots are easy to display in a small basket or bucket. We also have a full line of t-shirts including the celebrity mom favorite "Mommy Needs A Time Out" tee.
Time Out Spots are ALWAYS a hit gift (to the parents anyway). All Time Out Spots come bagged with a matching hangtag and ribbon closure. Time Out Spots are a fun, yet practical item. They have been used with not only children but with husbands, pets, and at the office as well!
Minimum Order of 12 pieces. Shipping via UPS Ground. All international orders ship via US Postal Service. When placing an order, please mention that you found us on the Toy Directory website.
Special Offer = Mention that you found us on the Toy Directory and receive a Free Display Bucket with orders over $400
You can also find Time Out Spots, Inc. listed in the following categories on ToyDirectory.com:
Educational
Infant & Toddler
Preschool
---
If you would like to request wholesale pricing, please include the following information with your request:
Your name
Your company name
Mailing address
E-mail address and phone number
Mention TOYDIRECTORY.com
---
Correction Needed? Please email: emailtoydirectory@gmail.com
AD
Suggest a Correction!
Email: emailtoydirectory@gmail.com