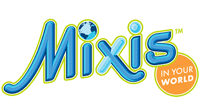 YNU Group Inc
Shop
Contact YNU Group Inc:
63 Wingold Ave. Suite 215
Toronto, ON, Canada M6B 1P8
Phone: (866) 330-DOLL
Fax: (416) 630-0219
E-mail wholesale inquiries to:
info@ynugroup.com
For additional information visit:
http://www.mixis.com
Search Amazon: YNU Group Inc
Suggest a Correction
Email: emailtoydirectory@gmail.com
---
About YNU Group Inc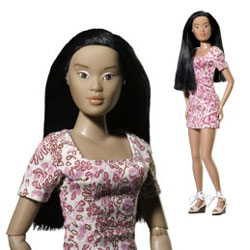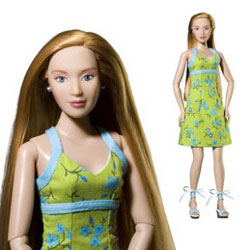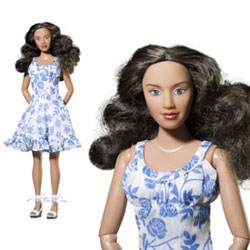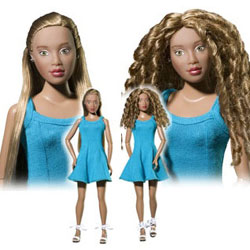 BUY Them on Amazon
Product Archives added to TOYDIRECTORY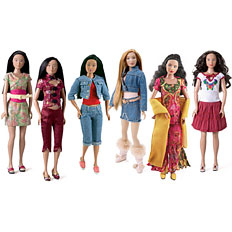 ---
Product added on: 9/23/2009
---
Shop For Products
Search Amazon: YNU Group Inc
Mixis™ collectible play dolls
- Sunshine collection have been delicately designed with varying skin tones, realistically painted eyes, unique facial characteristics, fully articulated arms and legs and a naturally proportioned body. The focus is on the blending and fusion of races, ethnicities and cultures, encouraging a dialogue between children and their families that explores the richness and diversity of their individual backgrounds.
WHAT ARE CUSTOMERS SAYING?
"The Mixis dolls all have a nice weight in your hand; they have substance. The packages can double as storage for the dolls. The dolls are NOT excessively bound to the box - remove them by untying some ribbons and loosening the paper holding the dolls' hair."
"The Mixis dolls can wear some Barbie and other 11.5-12" doll fashions EXCEPT for pants. The Mixis build is fuller and rounder than standard fashion dolls."
"If you have been on the fence about adding Mixis dolls and/or fashions to your collection, now is the time to stock up on these well-made, multicultural, mixed-race, 12-inch, vinyl dolls and/or their very well-made fashions. I am quite impressed with everything about this line, which teaches diversity and celebrates everyone's unique individuality. There is a doll or two in this line for everyone." D. G. Garrett - Black Doll Collecting
"Rosa has lovely, strong features. Blue eyes nicely contrast her tawny coloring. She has a substantial look and weight. So parents offended by the traditional big bust, small waist, thin legs of many fashion dolls might find Rosa less offensive."
"Emerald's knee boots -- like Rosa, another Mixis doll -- are the closest to real women's boots that I have seen for a doll this scale, outside Integrity's Fashion Royalty dolls, R&D's Susie dolls, Takara's Jenny, and Azone fashions, to name a few manufacturers who create this kind of detailed fashions for dolls." By: D. E. Cooper D7ana
Mixis™
Website is dedicated to the journey of the
Mixis™
friends, their world travels and self-discovery.
Mixis™ Culturally Inspired Clothing
draws on influences from China, Japan, India and Central and North American. Each outfit is inspired, not only by traditional and historical costume but also from current fashion trends.
You can also find YNU Group Inc listed in the following categories on ToyDirectory.com:
Dolls
Collectibles
General Toys
Educational
Creative Activities
Interactive
---
If you would like to request wholesale pricing, please include the following information with your request:
Your name
Your company name
Mailing address
E-mail address and phone number
Mention TOYDIRECTORY.com
---
Correction Needed? Please email: emailtoydirectory@gmail.com
Suggest a Correction!
Email: emailtoydirectory@gmail.com
---
Custom Search
In TOYDIRECTORY®
---
Correction Needed? Please email: emailtoydirectory@gmail.com
Home | Contact Us| Get Listed | Search By Name | Search By Category | TDmonthly Magazine | Privacy Policy

©1996-2023
TOY
DIRECTORY.com®, Inc. All rights reserved.
Use of this online service is subject to the
Disclaimer
and the
Terms of Use
.