Clearly Unique Soaps
By Timothy Dickey





Insect and Animal Soap Toys

Uh, waiter, there's a dinosaur in my soap…thanks to Soap Vision. This Santa Barbara-based company started out as a kitchen-table operation with the novel idea of "putting things inside translucent soap."

Many retailers have found great success moving these clear and colorful bars, which feature plastic critters like frogs, insects, sea life and butterflies. Business is so good the company recently opened a second production facility, and also offers promotional bar fabrication for company events or special occasions.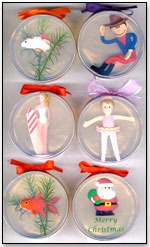 3" Assorted Soaps

Mr. Tafarella says, "We offer high quality novelty products that are fun yet functional and attractive to people of all ages." Besides scale-model animal and insect toys, soaps can feature text, or symbols for holiday motifs…even Bat Mitzvahs!

Soap Vision has also created Bath-Time Fun Kits that feature terrycloth hand puppets or animal scrubbies, paired with a bar featuring a similar animal. The kit is packaged in a colorful vinyl bag, and the company says they are useful as positive incentives for personal hygiene.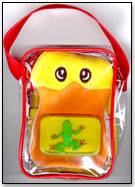 Bath-Time Fun Kit

But why waste good soap!? According to Tafarella, "Some people collect these unique bars like mini works of art!"





Want to see more New Products? Click Here...