Mediakit

---
TDmonthly Magazine
---

TDmonthly Magazine, a division of ToyDirectory.com Inc., covers the Toy Industry, a rapidly changing industry in order to bring to its readers the information they need to stay on top of their game.




---
---
Editorial Calendar

Please contact us to request a copy of our editorial calendar. (Please provide company details with your request.) emailtoydirectory@gmail.com

All editorial materials are due by the 10th of the prior month.





Please note: TDmonthly's editorial calendar is subject to change without notice. Please email any questions or comments about the schedule to: emailtoydirectory@gmail.com
---
---
TDmonthly Magazine provided industry-leading content through comprehensive feature sections that educate and inform its readers while providing the most accurate and up-to-date news and information.


TDmonthly Magazine Features included:
Top-10 Most-Wanted Toys
Product Reviews
Product Showcases
Shop Talk
Guest Experts
And Much More!
TRADE SHOW COVERAGE:

Get maximum exposure when you attend a major toy show such as Toy Fair, ASTRA or Toy Fest West. TDmonthly helps you reach retailers before, during, and after the show:
Pre- and post-show articles highlighting your products
Video at your Booth
Retailer Reporter visit and Tweets (select shows only)
Group email blasts before and after the show to our most active retailer readers
Online toy booth to showcase your new products
Skyscraper banner ads
Packages start at $495. Reserve ASAP as we have a limited number of slots at each show: emailtoydirectory@gmail.com

See trade show video samples here:





TOYSHOW™ PREVIEW & HIGHLIGHTS

This supplemental feature of the TDmonthly Magazine has become an indispensable resource for retailer subscribers searching for the latest product offerings in their specific categories of interest.
Manufacturers, distributors, publishers and wholesalers have adopted the ToyShow™ Preview & Highlights page as an integral part of their yearly marketing strategies.

BE A TDMONTHLY TOP TOY!

There is no fee to submit for our Top Toy Awards. We bestow awards based on retailer, consumer and editorial feedback on toys and games. If you win a TDmonthy Top Toy award, you can license our digital seal for $345 — no expiration date. If you haven't won an award, feel free to submit your product for editorial review (see procedure below).

GET SEEN!

Are you a California toy company? TDmonthly can arrange for our video crew to come to your showroom and do product demos or even create commercials. Inquire for more info: emailtoydirectory@gmail.com

PRODUCT REVIEW

This feature supplement of the TDmonthly Magazine is the latest resource offering for retailers looking to educate themselves on the newest product releases for the toy, hobby, game and gift industry.
Thanks to the paperless publication of the magazine, TDmonthly Magazine is often the first trade publication to present new products to the industry.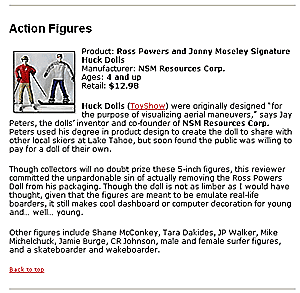 ---
---
Product Review

To submit new products for review in the TDmonthly Magazine Review Supplement, please provide the following information for consideration:

1) Product sample
2) Associated media (press material)
3) Estimated date of public release
4) Suggested retail price
5) Digital media
6) Check for $90 made payable to ToyDirectory.com, Inc.

Mail submissions C/O Product Review Department*

Editorial Consideration

Unsolicited editorial submissions can be sent to the Editorial Assignments Desk for possible inclusion in the magazine during the course of the calendar year. All submissions must include the following:

1) Applicable press material
2) Company contact information for follow-up
3) Digital media including product images for print

Email submissions to emailtoydirectory@gmail.com or Mail submissions to C/O Assignments Department*

Press Releases

Official press releases from manufacturers, PR firms, marketing or distribution staff should be submitted to the following recipients:

Email submissions to emailtoydirectory@gmail.com or Mail submissions to C/O Editorial Department*

Graphics & Images

Manufacturers and PR Reps may directly submit images for publication to TDmonthly Magazine


emailtoydirectory@gmail.com
Submissions Editorial Department*

Images must be accompanied by the following information:

1) Sender's contact information
2) Exact description of image
3) Wholesale and retail Pricing info and contact information

*Note – Submitting entity is responsible for all associated shipping costs. Submission of material does not guarantee inclusion in the TDmonthly Magazine publication.
---
---
TDmonthly Magazine has 14,600+ registered retailers and 31,700 + unique monthly readers, with several affordable ways to get you in touch with them.

SKYSCRAPER ADVERTISEMENTS
Skyscraper Ads (160x600)
In Rotation

Our banner ads are guaranteed to receive a minimum of 5,000 impressions a month. The ads link to your Web page or to a ToyShow Preview and Highlights page.
Max File Size Allowed - 25K
Skyscraper Advertising Pricing

Size
1 X
3 X
6 X
9 X
12 X
160x 600 pixels (Vertical)
$490.00
$475.00
$460.00
$440.00
$390.00


examples:









SPONSORSHIP

Sponsor Ads (450x75)
Static


Utilizing every aspect of our site, TDmonthly Magazine sponsors get maximum exposure, including an e-mail broadcast to all 14,600+[?] of our members.




Sponsorship Pricing

Starting at $3250.00 - per month, depending on season



examples:






TOYSHOW PREVIEW & HIGHLIGHTS

The ToyShow Preview and Highlights page consists of four product images, a company bio, and a description of your products
ToyShow™ Preview & Highlights Membership Pricing

Membership Type

Amount

Duration

Images

Premium ToyShow™ Preview & Highlights

$385.00

120 days

4
Click here for a partial list of participating ToyShow (TM) Exhibitors
E-MAIL BROADCAST SYSTEM
One of our most popular services, this highly targeted communication gets your product news into the right retailers' hands. We comb our database to find retailers who have asked us for information on products in your category, then send them a custom e-mail announcement.
Max File Size Allowed - 75K


E-Mail Broadcasting

Plain Text

$0.19

per E-mail

HTML (Including Images)

$0.29

per E-mail
Call us! (424) 272-6854
Or:
Send media by email to emailtoydirectory@gmail.com


* Skyscraper Advertisements are guaranteed 6,500 impressions per month. Prices are subject to change without notice.
---
---
TDmonthly Magazine offer a strong family of resources to meet the ever-changing marketing needs of a growing company. Each of the following services will achieve a specific goal for the marketing strategy. Oftentimes, a combination of these services will provide the greatest return for the investment.

1) Newsletter Sponsor – A high-impact service to build brand identity among the entire subscriber network. Manufacturers can showcase their brand and corporate identity through embedded banner ads at the top and bottom of the broadcast newsletter. Starting at $1,500.00 per broadcast.

2) Subscriber Ecast System – Target retailer subscribers according to their categories of interest through the permission-based e-mail broadcast services of ToyDirectory. Choose the best categories and send just those retailers the latest press releases, product info or recall notices. (Call for price and availability)

3) Full Site Sponsor – Benefit from all the TDmonthly Magazine and ToyDirectory Services with this all-inclusive service package that includes sponsor banners on TDmonthly Magazine and ToyDirectory Websites & newsletter, 30-day skyscraper ads and much more! (Starting at $8950.00 per month)


Skyscraper Banner Advertisement In Rotation (Not Actual Size)


Horizontal Sponsor Banner Advertisement Static (Not Actual Size)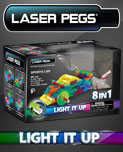 Sponsor Cube Advertisement Static

(Actual Size)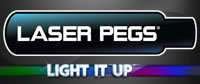 Sponsor Footer Advertisement Static (Actual Size)
---

TDmonthly:
12340 Santa Monica Blvd. Suite 237
Los Angeles, CA 90025

Phone: (424) 272-6854


TDmonthly Magazine® comprises a diverse group of writers, editors, graphic designers, researchers and programmers whose hard work has made us the most widely read trade publication for the toy and hobby industry.



You may contact the publisher/editor with your comments or questions. Please call: 424-272-6854
---
TDmonthly