March 5, 2021

March 2007 | Vol. VI - No. 3


TDmonthly's Top-10 Coolest Toy Fair Toys
Specialty and Mass-Market Hotties Come to Play
TD

monthly was at Toy Fair, too, and here are some of the toys we think kids of all ages, backgrounds and sensibilities would have a hard time resisting:

To view Top-10 lists from

TD

monthly's Toy Fair Correspondent, click on the following links: New Exhibitors, Specialty Source, Arts & Collectibles, Games, Upper Level and Lower Level.
H-Bot by DYNATECH ACTION INC.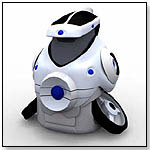 The world has been waiting for a new technology to take the toy industry by storm and turn it upside down. Dynatech Action is set to release a new innovation to the incredible hydrogen fuel-cell technology that was named as an Innovation of the Year in 2006 by Time Magazine. This year, Dynatech will launch H-Bot, an extension to this incredible technology with unlimited potential. The H-Bot is powered by a real hydrogen fuel cell that creates no combustion and is extremely safe to use. This futuristic hydrogen robot is an amazing way to demonstrate the use of cutting-edge alternative energy and allow Dynatech Action to seek out further ways to develop the technology. The H-Bot is truly the world's smallest hydrogen robot. Launch date: September 2007. (

Watch Video) 1/11/2007 (MSRP: $99.99; Age: 8 and Up)



Great Geysers: The Science of Soda by BE AMAZING!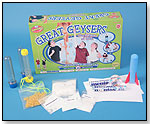 Over a million viewers tune in each week to see what cool science experiment Steve Spangler has up his sleeve. He shoots potatoes, makes toilet paper fly and turns two-liter bottles of soda into giant geysers all in the name of getting people of all ages turned onto science. The now-famous Mentos and Diet Coke experiment turned into one of the most viral marketing campaigns in the history of the Internet. Just drop an unwrapped roll of Mentos into a freshly opened two-liter bottle of soda and the pop becomes a geyser of foam guaranteed to make onlookers cheer wildly and run away. Spangler designed a Mentos-releasing tube so that kids of all ages can make their own Great Geysers without getting soaked. Just load up the tube, stand back and pull out the pin with a string. This set includes more than 15 activities and allows kids to set up their own geyser lab. (

Watch Video) 2/26/2007 (MSRP: $20.00; Age: 8 and Up)



44-Key Baby Grand Piano by SCHOENHUT PIANO COMPANY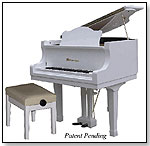 This dynamic, new line of 44-key baby grand and upright pianos, launched to coincide with Schoenhut's 135th anniversary, features true piano sound … without the use of electronics. The mid-sized piano is less intimidating for small children who want to learn to play the piano. This line is not intended to replace Schoenhut's vintage models that feature chime-like tones, such as those originally developed by Albert Schoenhut in 1872. Rather, the introduction is in response to requests from customers for a "new" sound. It's available in black, white or red. Launch date: January 2007.
— If parents wish to start their kids on the piano before they're ready for the real baby grand, this stunningly beautiful instrument with authentic piano sound is the way to go. It received a TDmonthly Top Toy 2007 award for innovation in mechanics and design within the category of musical instruments for children, as well as its ability to grace any space while furthering a young child's music education.

Past Videos:
Toy Fair 2007 (

Watch Video) 2/26/2007 (Age: 5 and Up)



Gadget by VTECH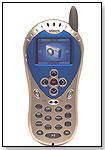 It's a digital camera, movie camera, MP3 player and FM radio in one small, well, gadget. It can also be used to send and receive both voice and text messages, download from the Internet and play games. It features a color hi-res screen and storage space for 100 photos, 26 songs or 20 minutes of digital video. After kids have used Gadget to create their latest masterpieces, they can attach the gadget to a printer or the TV for instant viewing of photos and movies. Launch date: August 2007. 2/9/2007 (MSRP: $99.99)



WALKAROO™ Stilts by Air Kicks® by GEOSPACE INTERNATIONAL



Stilts have been enjoyed by children and adults for centuries. Perhaps it's the instant boost in height. Or the physical challenge of balancing and walking. Or the outrageous fun. Whatever the reason, stilts are a perennial favorite around the world. Now, Geospace has taken the basic stilt design and made it a whole lot better — easier to learn, easier to use, more ergonomically correct and more fun. Launch date: May 15, 2007. (

Watch Video) 2/8/2007 (MSRP: $39.99; Age: 8 and Up)



Frightened Grasshopper Mini Solar Robot Kit by OWI INC.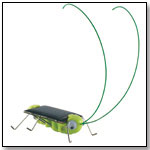 Eyes jiggle, legs wiggle and antennae sway to-and-fro in the combo tango-jitterbug-Frightened Grasshopper dance. This little kit is an attention-grabber. Pint-sized and powered to pack a punch, this enticing amusing solar bug will capture kids' hearts while demonstrating an alternative energy principle. No batteries or tools are required, and there are fewer than 10 parts to assemble. This product received a 2007 Seal of Excellence from Creative Child Magazine. Launch date: February 2007.
— For promoting the use of solar energy in a hoppin' way, this cute, little grasshopper received a TDmonthly Innovations 2007 award. It is simple to assemble and reacts immediately when placed under sunlight, clicking its legs across the ground as it rattles around, shivering with fear. (

Watch Video) 2/27/2007 (MSRP: $9.95)



Khet 3D: Tower of Kadesh by INNOVENTION TOYS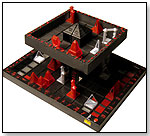 This popular new laser game now has a 6"- by 6"-square add-on that creates a second level of play atop the original 10"- by 8"-square board. Players alternate turns moving mirrored pieces around the playing field and firing laser diodes to illuminate, and eliminate, their opponent's pieces. Moves can now include a directional move or rotation of the expansion tower, or movement from the upper to lower level and vice versa.
— Khet 3D: Tower of Kadesh adds more excitement to the popular laser-beam game, employing additional board space so that lasers can not only bounce off mirrored pieces on the main playing field, but also enter a whole new dimension by finding their way up a tower to the second level. The strategy, creativity and materials involved in this game earned it a TDmonthly Innovations 2007 award. (

Watch Video) 2/27/2007



Anti-gravity Globe - Levitron AG by FASCINATIONS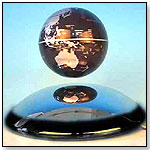 This product defies well-known scientific theorem by featuring one permanent magnet floating on top of another. A globe (or any suitable object) can be made to levitate above a specially engineered, electromagnetic base. It appears to defy the Earnshaw-Braunbeck theorem, more than a century old. Launch date: April 2007.
— The fact that this globe seems to defy a long-known scientific theorem related to magnets is one reason it received a TDmonthly Innovations 2007 award. It also makes a great desk ornament, sure to stop all passersby who just can't help but take a closer look. (

Watch Video) 2/23/2007 (MSRP: $89.95; Age: 8 and Up)



beeboo Big Bubble Mix by EXTREME BUBBLES INC.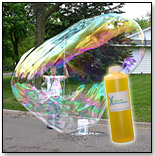 There is nothing to compare to this bubble mix: It's in the Guinness Book of World Records (world's largest bubble). The beeboo Big Bubble Mix makes blowing big bubbles easy and fun, and is as simple as mixing one gallon of water with one bottle (17fl. oz.) of concentrate. Coupled with the beeboo Big Bubble Wand (each wand is constructed using two 30" wooden handles and a section of super-absorbent cotton cloth), the whole kit creates huge, colorful, long-lasting bubbles. This product received a 2007 Oppenheim Gold Award. (

Watch Video) 3/30/2006 (MSRP: $9.99; Age: 6 and Up)



---
---


Copyright © 2021 TDmonthly®, a division of TOYDIRECTORY.com®, Inc.