September 18, 2020

May 2009 | Vol. VIII - No. 5


In This Issue
Becoming Socially Savvy ... in a Business Way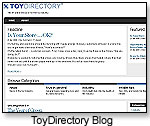 When you're not browsing through the current issue of TDmonthly Magazine, visit ToyDirectory's recently launched retailer blog to see posts from Joe Mitchell of YoYo Joe's Toys & Fun in Wilmington, Del., Linda Hays of Hopscotch Toys in McMinnville, Ore., and other specialty toy-store owners. If you're on Twitter, you can follow ToyDirectory for article and news updates, as well as general comments regarding toy industry trends. Some highlights of this issue are below:

SOCIAL SUCCESS FOR GOOD BUSINESS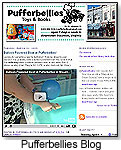 The need to be popular among your peers went out back in high school, right? But what about fitting in to today's social networking systems for the betterment of your business? In our "Business Networking in the Social Realm" series, you'll explore success stories from the blogosphere as well as those related to online networking platforms including Facebook. Find out how networking's move from conventions to computer screens is revolutionizing business in the toy and other industries.

PREVIEW HOLIDAY TOYS

Note-taking pens at the ready! May kicks off TDmonthly's lineup of Holiday Preview issues to help you prepare for fourth-quarter merchandising, so sit back, relax, and prepare to take in new specialty launches in the categories of Arts and Crafts, Puzzles and Skill, Books, Electronic Toys, Science and Nature, CDs/DVDs, Apparel, and Costumes and Accessories.

STAFF PICKS

Since toys for infants and toddlers are one of our highlights this month, take a look at these baby-friendly options from our Staff Picks article:
Oh Plah!™ Teething Bracelet by ROUNDHOUSE DESIGN COLLABORATIVE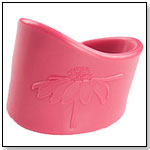 This bright, chic bracelet for moms also serves as a teether and toy for babies. "Oh Plah" means "Here you go" in French. The flexible bracelet is free from phthalates, lead, paints, latex, PVC and BPAs. Simplicity (shown), Energy (green) and Harmony (navy) styles are available. Launch date: March 2009. 3/13/2009 (MSRP: $19.99; Age: All Ages)



Wooden Magnetic Fishing Boat by BOIKIDO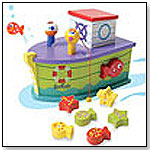 This Fishing Game with a colorful 3-D boat is designed to teach kids numbers and shapes and help develop motor skills. They use the magnetic fishing rod to pick up fish and sea shells. Pieces can also be stored inside the boat and can be conveniently stored away. It includes two magnetic fishing rods, three magnetic fish, three magnetic sea shells, and a fishing boat. The product is tested to meet European and U.S. safety standards. 3/25/2009 (MSRP: $39.99; Age: 2 and Up)



Jingle Blocks by CRAFTSBURY KIDS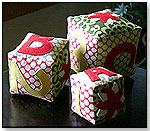 Jingle Blocks were created with baby's love for discovery and touch in mind. Soft and visually interesting prints are appliqued with felt stars, and a gently chiming bell is securely placed in the center of each block. Other applique options include letters and numbers. Other fabrics are also available. The product is made in Vermont. "The Jingle Blocks combine old-world quality with design that appeals to modern parents. There is a special magic about toys such as these blocks, that are handmade in small batches by artisans who love thier work. They are intended to be lasting heirlooms, cherished by many generations," Cecilia Leibovitz, president and creative director of Craftsbury Kids, told TDmonthly. Launch date: April 15, 2009. 3/12/2009 (MSRP: $19; Age: 0 to 3)



---
---


Copyright © 2020 TDmonthly®, a division of TOYDIRECTORY.com®, Inc.