---
New Toys for Santa's Sleigh
Clear Your Shelves for Fresh Holiday Orders
Before you start to tackle fourth-quarter ordering, take a look at new introductions in these hot product categories to make sure there aren't any great toys you've missed! From environmentally centered crafts, to creative science kits, to an array of musical and educational albums and DVDs, there are plenty of toys and activities to give kids a pure dose of fun this holiday season.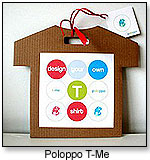 Eco-Art Hits the Easel
This year, kids can ditch the traditional coloring book for some 3-D fun with biodegradable cardboard structures that can be decorated to their hearts' content. They might also resort to making their own plates and plush, or getting artistic with sand, magnets and all-natural — and even edible! — play dough. See TDmonthly's Holiday Preview of Arts and Crafts.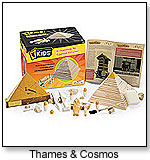 The Fun Side of Science
Science doesn't have to be boring, especially this year when kids can pick up a solar-powered robot dog, adopt some frogs, hug a plush tummy, and play archaeologists as they search pyramids for mummies. See a variety of new science-related items in TDmonthly's Holiday Preview of Science & Nature.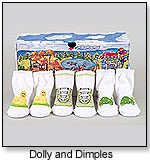 Don't Mess Up With Dress Up
There's always room for play in a child's wardrobe, right? With princess gowns, fairy wings, pirate gear and adorable little socks for infants, there should be no shortage of opportunities for fashion flair and creative play this Christmas. See dress-ups and more in TDmonthly's Holiday Preview of Apparel, Costumes & Accessories.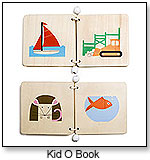 Pages for All Ages
Pleasant picture books for babies, Jonas Brothers diaries for tweens and good ol' story books give kids of all ages a reason to curl up and read (or write!) this winter. See some of the latest launches in TDmonthly's Holiday Preview of Books.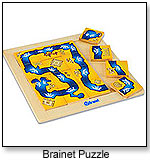 lluminating Christmas
From glow-in-the-dark puzzles and wooden configurations for kids, to a premium, light-up Rubik's Cube (from Techno Source) and a cityscape that'll give teens a history lesson, various traditional puzzles and skill-training models are ready to be wrapped up for holiday sales. See TDmonthly's Holiday Preview of Puzzles & Skill items.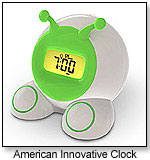 Turn It On With Creative Electronics
Travel-friendly cameras, glowing alarm clocks, and a creative way for baby to snack are heating up the electronics department for Christmas 2009. Check out these offerings and more in TDmonthly's Holiday Preview of Electronic Toys.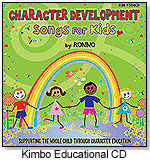 Albums to Live and Learn By
Magic tricks, language development, exercise, and math training are all part of the diverse collection covered in TDmonthly's Holiday Preview of CDs & DVDs.




Check back in TDmonthly Magazine's June and July issues as we continue our Holiday Preview articles.



Writer's Bio:
Julie L. Jones has written articles for both newspapers and magazines. Before joining the staff of TDmonthly Magazine, she worked as a communications writer and provided editorial support for a market research company.
Read more articles by this author
THIS BANNER IS AN AD:
---
---