---
Toy Businesses Create Buzz on Facebook
Companies Latch on to Free Promotion Via Social Networks
"Word of mouth has always been the best marketing tool, but it can also be the riskiest." — Jason Feinberg, Jailbreak Toys

With additional reporting by Julie L. Jones

Social networking online is a lot like old-fashioned, face-to-face networking, only at a greater speed to a broader audience. The sole investment one needs to use sites like Facebook and MySpace is time, making it all the more appealing. But is this marketing tool right for your business?

SPREADING THE WORD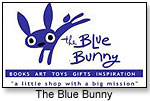 At The Blue Bunny in Dedham, Mass., General Manager Janet Z. Reynolds credits a rise in event attendance to the store's postings on Facebook. "Several customers have told us they have been getting their info about our store news exclusively through Facebook," she told TDmonthly Magazine.

The store joined Facebook in mid-2008 and uses it to announce events and news, and to put up post-event photos. "It's great to know who our customer base is — right now we've got a great list of group members," she said. "And we can send and reply to individual questions and comments."

Janet said the task of making updates is shared between a couple of employees. "We can set up a new event in a few minutes and check for messages, etc., at our convenience," she added.

Tricia Masing, co-owner of Tree Town Toys in Ann Arbor, Mich., told TDmonthly she's confident that "social media does work!" It even landed her on the radio.

"A few days before Easter, I posted Easter basket stuffer ideas on our Facebook page," she explained. The next day, after a local radio personality had found the post and made contact, "I was on the air talking about alternatives to candy for Easter gifts, including active-play toys to get the kids outdoors," she said. "The minute that it took me to update our store Facebook page resulted in about five minutes on the air talking about our store and our products."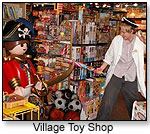 Dena Melnick, who joined the staff at The Village Toy Shop, with locations in North Easton and Canton, Mass., as its marketing manager at the end of March, spent about an hour setting up the store's group on Facebook. Now, it only takes her about 10 minutes a week to make updates.

The store's Facebook effort may be green, but Dena considers free social networking an "easy, cost-effective way to market to a lot of people in a short amount of time."

GETTING IN STEP WITH THE WORLD

Kathy Mabry, owner of The Village Toy Shop, is happy with the early results she's getting with Facebook and is also experimenting with other mediums, including Twitter.

"It is the way the world is going," she said. "I don't want to be left behind."

Statistics confirm that social networking is, indeed, becoming the way of the world, and it's progressively harder for businesses to turn away from the potential of such a large audience.



Facebook boasts more than 175 million active users on its statistics page. A February "rough estimate" from Quantcast put MySpace at 65.7 million monthly users, while "PC Advisor" said in a Jan. 26 story that the site had 125 million unique visitors for December 2008.

Jack Flanagan, executive vice president of Internet information provider comScore Inc. thinks the growth of social networking will continue, after Facebook was recently ranked alongside the likes of Google, Yahoo, Amazon and others.

"[The month of January] saw Facebook break into the Top-10 Properties ranking for the first time, reminding us that 2009 will likely continue to see growth in the adoption and usage of social media," he said in a February press release.

BREAKING OUT ON VARIOUS NETWORKS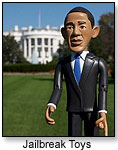 Jason Feinberg, the founder and artist behind Melville, N.Y.-based Jailbreak Toys, has been part of the growth himself. He began using social networking in 2005, starting out on MySpace and then, in late 2007, adding an account on Facebook, which, during spring 2009, featured a profile photo of the company's Barack Obama action figure.

These days Jason prefers Facebook, using it "as a venue for our fans and customers to share our brand with their friends, discuss what they'd like to see happen with our future products and be alerted to our company updates," he told TDmonthly.

It can also serve as a channel for testimonials, according to Leah Osterhaus, vice president of marketing for Out of the Box Publishing. "I have had fans contact me with stories that they have been dying to share with us for years, but never knew the appropriate outlet," she said.

Despite multiple outlets, traditional media will always have its place in brand promotion, Jason said, and social networking complements those mediums by promoting interaction.

"Word of mouth has always been the best marketing tool, but," Jason cautioned, "it can also be the riskiest. With so many forums for people to voice their opinions, you have to be as thoughtful about what you put out on a social networking site as you would if you were creating a magazine ad."

Instead of joining all of the social networks out there, Jason recommends picking a few that are a good fit with your company. For Jailbreak Toys, this means keeping tabs on ThisNext, Kaboodle, Digg, StumbleUpon, YouTube and Twitter.

FUELING THE ADDICTION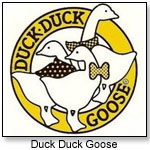 Although Facebook involvement hasn't yet had affected sales at Duck Duck Goose in Hinsdale, Ill., Store Manager Megan Shilney thinks it could, with time. She's considering adding the Facebook logo to the store's fliers, believing that recognition of the store's logo with the Facebook logo will lead people to their page.

"So many of my friends have put [Duck Duck Goose] on their profile," Megan told TDmonthly. "It's like wearing a big sticker on your forehead."

Taking the plunge into social networking can be a big decision, and only users can determine how time-consuming and relevant it will be for their business.

Janet of The Blue Bunny called social networking is a "critical piece of the outreach puzzle. While other things can build brand awareness, social networking is an unprecedented way to develop relationships — and get on people's daily radar. Facebook addicts are hungry to keep in the know, and spread the word for us."

SOCIAL NETWORKING DO'S AND DON'TS*

DO
• Read the social networking website's privacy policy and terms and conditions.
• Fill out your profile thoroughly and thoughtfully. Think of this as your first impression. It is also how people are going to find you.
• Involve all members of your company. "People respond best to other people," Jason with Jailbreak Toys said. "When it comes to social networks users, they want to be friends and fans of the things their friends are involved in, and that starts with the company's core members."
• Keep it "clean," supplying your business's basic information. Use yourself as a gauge, and post to your page what you would find interesting, such as fun events and big sales.
• Guard your time. "The best way to save time with social networks is to add the same content to all your networks at one time," Jason advised.

DON'T
• Post copyrighted materials, like photos or newspaper stories, without the owner's permission.
• Spam – it doesn't get you anywhere.
• Over-advertise. You'll overwhelm your members and they may remove you from their list. "If you go too much into advertising on it, people will think you're annoying and will remove you from their list," warned Megan of Duck Duck Goose. Jason recommended steering clear of the "hard-sell" and "work[ing] toward putting out information that will get people talking."
• Go update crazy. "We've found we have to message group members carefully — don't overload [them] with too many posts," said Janet of The Blue Bunny.

*Sources: MySpace, Facebook, Jailbreak Toys, Duck Duck Goose, The Village Toy Shop and The Blue Bunny

Writer's Bio:
Sheri Jobe has been a journalist for more than 15 years. As a freelancer, she splits her time mostly between the Midwest and New England. She has been published in business journals and regional newspapers. She also writes fiction.
Read more articles by this author
THIS BANNER IS AN AD:
---
---