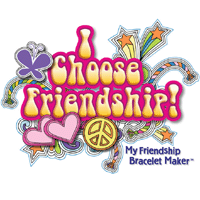 CROREY CREATIONS
Shop
Contact CROREY CREATIONS:
44265 Riverview Ridge Dr.
Clinton Twp., MI 48038
Phone: 586-201-5700
E-mail wholesale inquiries to:
Juliecrorey@myfbm.com
For additional information visit:
http://myfbm.com/
Search Amazon: CROREY CREATIONS
Suggest a Correction
Email: emailtoydirectory@gmail.com
---
About CROREY CREATIONS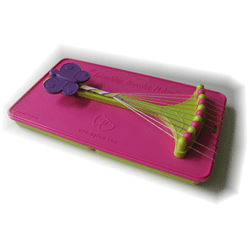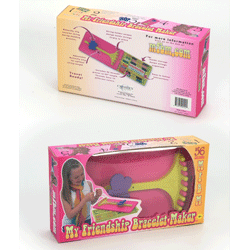 BUY Them on Amazon
Product Archives added to TOYDIRECTORY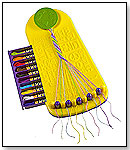 ---
Product added on: 2/10/2012
---
Shop For Products
Search Amazon: CROREY CREATIONS
The Crorey Creations Story
David Crorey, a retired automotive executive from the Detroit Market, spent 30+ years revolutionizing the automation process, figuring out a more efficient way to make cars using robotics. When his company was bought out by a European competitor he was able to take an early retirement at the age of 55. What he didn't know then, is that he was about to embark on the hardest, yet most fulfilling, work of his life.
How it began
David's lifelong philosophy has always been…give me an everyday problem and I will invent a solution. His first product began just this way. He was installing drywall in his father-in-laws basement and ran into a problem. The process of installing drywall was to first measure the location of the electrical boxes, put up the drywall, then re-measure. Both measurements must be exact or you were ripping down the drywall and starting over. There must be a better way he thought… That led to the first Crorey Creations product invention, the Blind Mark. The Blind Mark is a tool that uses magnets as method to identify the location of electrical boxes, making the process easy and error proof. This product has been featured as a Cool New Tool on the DIY Network, won the Handyman Seal of Approval and sold nationwide at Home Depot stores.
The Big Idea - The Friendship Bracelet Maker
It is simple yet brilliant. While babysitting his granddaughters they asked David to make friendship bracelets with them. This is a trend that has a recent surge in popularity as moms teach their kids this age old tradition with a bit of nostalgia. Friendship Bracelets are seen all over TV, and Tweens everywhere are making them. The process of making them involves securing a knot (online instructions will tell you to pin to your pants or hold with a nail in the wall!) and keeping the strings in order while knotting the threads. After one experience with the grandkids David decided their must be a better way! Crorey Creations was able to tap into some of the best talent in Detroit (engineers, graphic designers, website developers) who have unfortunately found themselves unemployed in this tough economy. After many engineered drawings, prototypes and focus groups we now have a perfected, patented product. This product is the right product (Quality Toy in the coveted craft sector), at the right time (current trend..focused on the right target demo=TWEENS) at the right price (under $25). This product will have appeal beyond the US market and can be global in scope as evident through online research of friendship bracelets.
You can also find CROREY CREATIONS listed in the following categories on ToyDirectory.com:
General Toys
Arts & Crafts
---
If you would like to request wholesale pricing, please include the following information with your request:
Your name
Your company name
Mailing address
E-mail address and phone number
Mention TOYDIRECTORY.com
---
Correction Needed? Please email: emailtoydirectory@gmail.com
AD
Suggest a Correction!
Email: emailtoydirectory@gmail.com