TOY
DIRECTORY member Since 2009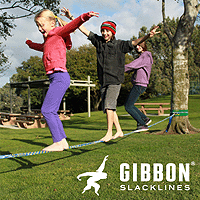 SLACKLINE INDUSTRIES / CANAIMA OUTDOORS
Shop Amazon For These Products
Contact SLACKLINE INDUSTRIES / CANAIMA OUTDOORS:
385 S. Pierce Ave, Suite D
Louisville, CO 80027
Phone: 303.443.0163
Fax: 720.247.9070
E-mail wholesale inquiries to:
j.pletcher@slackind.com
For additional information visit:
http://www.slacklineindustries.com
Search Amazon: SLACKLINE INDUSTRIES / CANAIMA OUTDOORS
About SLACKLINE INDUSTRIES / CANAIMA OUTDOORS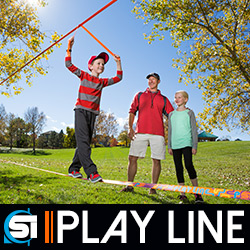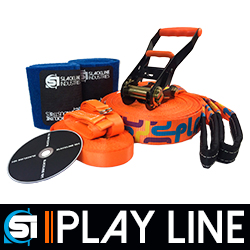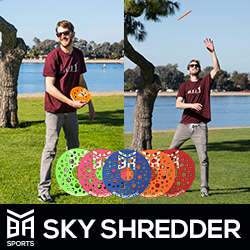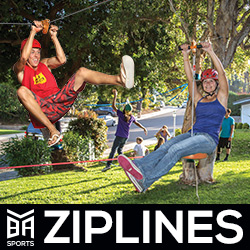 BUY Them on Amazon
Product most recently added to TOYDIRECTORY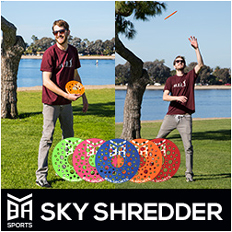 ---
Product added on: 2/2/2015
---
Shop For Products
Search Amazon: SLACKLINE INDUSTRIES / CANAIMA OUTDOORS
Slacklining is the act of balancing along a narrow, flexible piece of webbing which is low to the ground and usually anchored between two trees. Originating in the climbing world, slacklining has evolved into a cross-trainer, backyard activity and sport all its own.
Slacklining can be traced back to climbing camps in Yosemite during the mid-seventies. Climbers would stay there for weeks blazing new routes and in their time on the ground they started rigging climbing rope to walk across. They found that the activity improved their core strength, balance and movement for climbing - and it was FUN.
Slackline Industries will fuel the next generation of slacklining by making it easy and accessible to everyone. The 2-inch webbing and ratchet tensioning design make the products friendlier to walk on and easier to set up. No additional tools or rigging are needed; just the kit and a couple of trees and you're ready to go. However, the roots of slacklining have not been forgotten, SI produces 1-inch webbing and hardware for use in traditional set-ups.
You can also find SLACKLINE INDUSTRIES / CANAIMA OUTDOORS listed in the following categories:
Sporting Goods & Accessories
Outdoor Fun
General Toys
---
If you would like to request wholesale pricing, please include the following information with your request:
Your name
Your company name
Mailing address
E-mail address and phone number
Mention TOYDIRECTORY.com
---
AD