TOY
DIRECTORY believes in the US toy industry. We want to help bring quality toys to market, and share information on new products with our 31,700 unique monthly visitors and 14,600 registered members.
TOY
DIRECTORY can help connect you with Chinese factories that can make your ideas a reality, helping you and your business become more efficient and profitable.
Call or email for more information on connecting with
Chinese Factories
- 424-272-6854 - emailtoydirectory@gmail.com
Recently,
TOY
DIRECTORY CEO Bob Naimi was flown in to speak at the
2015 China (Yiwu) e-commerce world Assembly
held on April 12-13 2015. The conference was sponsored by Zhejiang Provincial People's Government, China's service trade association of e-commerce committee, Chinese e-commerce industry alliance, and Yiwu Municipal People's Government.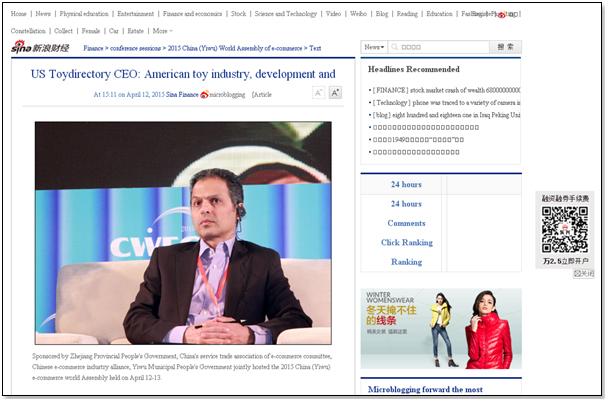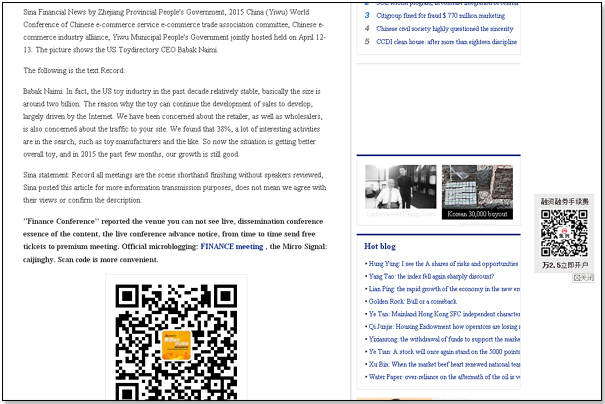 Call or email for more information on connecting with
Chinese Factories
- 424-272-6854 - emailtoydirectory@gmail.com