April 17, 2021

December 2007 | Vol. VI - No. 12

---
Ty Girlz Spanked and Webkinz Whipped
Naughty Online-Plush Gets Its Comeuppance
"[Webkinz] are more of a gimmick than a toy." — Katie Taylor, World of Mirth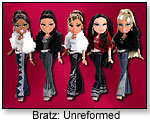 Clean up your act, was the message Ty's Ty Girlz got from irate consumers and retailers, who told TDmonthly Magazine they disapproved of the plush-online doll's Bratz-like face and skimpy clothing.

"Ty Girlz look bad," summed up Monica Beasley, manager of Doodles in Tupelo, Miss.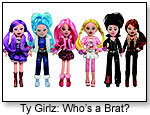 The makers of the modern ragdolls capitulated, rounding out the dolls' almond eyes and parting their little embroidered lips to change their expression from "woman-of-the-world" to "girl-who-hasn't-been-there-yet."

RETAILERS FIGHT BACK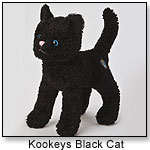 There's a limit to how far retailers will be pushed by plush, TDmonthly has learned. Toy-store owners have talked about suing Ganz for foisting unwanted products on them in the midst of the Webkinz craze (and according to a retailer, one may already have), quickly spread the bad word about 10Vox's viral marketing campaign for Kookeys (read Kookeys Aim for Webkinz Jugular and see retailers' comments below that article), and refused to order the vamp version of Ty Girlz. They're also ho-hum about Russ Berrie's Shining Stars, which have largely fizzled out in specialty shops since they hit the mass market.

After hearing retailers' complaints about their marketing campaign, which they said took directions they hadn't anticipated, 10Vox fired the people responsible, co-owner Alex Reece assured TDmonthly. And, of course, Ty Girlz toned down the kohl.

Kids, too, have their breaking points. The unexplained shortages of Webkinz over the spring and summer and subsequent glut led to a predicted slow-down in the specialty market that may continue in some stores through Christmas (most toy-store owners, though, predict that Webkinz sales will be stupdenous again).

"They weren't selling and the company kept raising the prices," explained Katie Taylor, the manager of World of Mirth in Richmond, Va., whose store dropped Webkinz altogether. "They are more of a gimmick than a toy."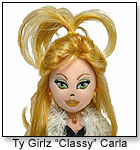 REFORMING FOR RETAIL

So is the online-plush phenomenon over? Or will the holiday spirit of forgiveness extend to toy companies?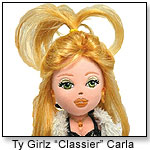 "[Ty Girlz] look more wholesome and I'm sure those will sell over the holidays," predicted Melody Ingwersen, owner of Creative Kids in Greenville, S.C.

"We're selling lots of Webkinz, especially Webkinz clothes," reported Dee Dee Culotta, co-owner of Victoria's Toy Station in Baton Rouge, La.

Most toy-store owners told TDmonthly that Webkinz would be "hot" for the holidays, even though the plush is now available in such outlets as J.C. Penney and Wal-Mart. And with continuous YouTube posts by kids showing off their new Webkinz, plus the upcoming Webkinz figurines (unconfirmed as of 12-4-07), odds are the ubiquitous characters will be simmering for awhile.

As for Kookeys, eight retailers were planning on bringing in the new online plush and two already had them.

"Kookeys are going well for me," said Katie Frederick, owner of The Wooden Rainbow in Cedar Rapids, Iowa. "We do Webkinz, too."

And Bella Sara, an online trading-card game with horses, has just released new plush toys, too.

But once the holidays are over and sales simmer down?

"[Ganz's] greed will cost them many long-time customers," predicted privateyes2038 on TDmonthly's Forums. "I have already decided [I will] wash my hands of them."

And here are the scandalous toys:
Ty Girlz – Lucky Lindsay by TY INC.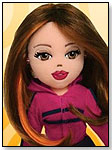 Ty Girlz have a new, more wholesome look that should appeal to worried moms everywhere. Though they're still eye-shadowed, their general expression says more "girl next door" than "girl on the corner." They still come with an access code for good, clean online fun.
— "We carry Ty Girlz, but they don't do well," sighed Joyce Hoover, owner of Doll and Gift Gallery in Rogers, Ariz., in January 2008. She hoped the new line of clothes she'd received recently would improve sales.
— Tricia Cooper, buyer at Le Jouet in Metairie, La., was looking forward to the dolls' revamped non-vamp look: "They're more wholesome-looking girls and I think they'll do much better," she said. Ty has also just released new poseable Girlz.
— Ty Girlz are one of the three most popular dolls at Playville in Covington, La., according to Owner Stephanie Dupuy. 11/13/2007 (MSRP: $12.00; Age: 6 and Up)



Ty Girlz – Jammin' Jenna by TY INC.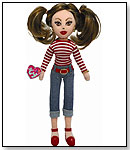 This 14" soft-sculpt doll is dressed in the latest trend-setting fashions that can be mixed and matched, and each Ty Girlz outfit comes with complementary accessories. The dolls have soft, realistic hair that can be easily combed and styled in numerous ways. Their clothes, hair and makeup are coordinated in monochromatic hues for a distinctive look, and the dolls are accompanied by a 3-D interactive virtual world. Launch date: July 2007. 8/9/2007 (MSRP: $12.00; Age: 6 and Up)



Webkinz - Hippo by GANZ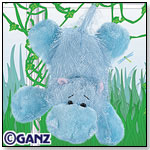 To help meet the demand for Webkinz sweeping the continent, Ganz has come out with a new line of Lil'Kinz. Like their larger counterparts, Lil'Kinz characters come with their own codes that are revealed after purchase. Kids adopt the little guys as their own and take them into an online world of fun and KinzKash. Kids can now make Lil'Kinz Hippo their best buddy, play some games at the arcade and stop by the "W" shop to pick up a bowl of crunch "shoots n' roots."
— "We sold over 2,000," Gwen Boden said of how Webkinz fared in 2007. Boden is the manager of Doodlehopper in Springfield, Va.
— "Webkinz: We sell daily, hourly," Robin Ellerman, owner of Trains-n-Toys in North Canton, Ohio, told TDmonthly.
— Over 21 percent of retailers told TDmonthly that Webkinz was their all-around best-selling item of 2007. 11/12/2007 (MSRP: $12.00; Age: 3 and Up)



Kookeys - T Rex by 10VOX ENTERTAINMENT INC.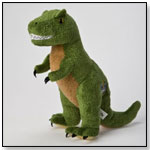 This fierce cuddler has an online counterpart that lets kids access a virtual world full of games, contests and rewards.
— During TDmonthly's Homeschool Roundtable review of Kookeys, 8-year-old Joe Ledford expressed excitement for the online entertainment the plush animals afford. "Can I play the arcade games?" he asked his mom. "They are really fun!" (

Watch Video) 10/3/2007 (MSRP: $14.99)



Kookeys - Orange and White Cat by 10VOX ENTERTAINMENT INC.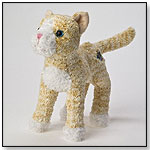 This cuddly kitty holds the key to an online world filled with games and rewards. (

Watch Video) 10/3/2007 (MSRP: $14.99)



Shining Stars - Snowy Owl by RUSS BERRIE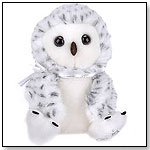 The White Snowy Owl is a cute and precious addition to Russ Berrie's Shining Stars lineup of collectible plush dolls. When kids purchase a Shining Stars friend, they can log onto the Shining Stars website and use the secret code inside the plush's hangtag to register and name a star with the International Star Registry. Children can print a star certificate that gives the exact location of the star. The site also offers fun games and activities.
― When the Webkinz crunch hit and retailers were left Cheeky-Dog-less for Easter, savvy store-owners picked up the slack by turning their little Webkinz fanatics into Shining Stars lovers. Steady sales since have earned Shining Stars a TDmonthly Top Seller 2007 award.
— Three Sisters sold 400 Shining Stars dolls between April and July of 2007. The toys also did well during Easter 2007 for The Treasured Child in La Grange, Ky. Other retailers have reported more lukewarm sales.
— "Unlike some other Web-play plush, only Shining Stars comes with a secret code that opens up a world of Web adventure, allows collectors to get their very own star in the constellation of their choice, and helps the Starlight Starbright Children's Foundation through the donation of 'glow points,'" said Stephanie Araujo, marketing coordinator for Russ Berrie. (

Watch Video) 8/20/2007 (MSRP: $18.95)



---
---


Copyright © 2021 TDmonthly®, a division of TOYDIRECTORY.com®, Inc.