---
Toys in the News: 12-31-07
Click Here for Current News

Virtual Worlds Set to Explode. December 31, 2007 – Walt Disney and Warner Brothers plan to soon launch several virtual worlds as interactive online sites for children such as Webkinz World and Club Penguin continue to gain popularity, the New York Times reported. One eMarketer analyst predicted that by 2011, 20 million kids will belong to a virtual world, nearly a 150 percent increase from membership numbers today.

Marvel and U.N. to Distribute Free Comics. December 28, 2007 – In partnership with the United Nations, Marvel Comics will produce and distribute to U.S. schools 1 million copies of a comic book designed to aid international cooperation by addressing issues such as war, disease and poverty, ICV2.com reported.

Toy Helicopter Flames Up. December 28, 2007 – A $36 Heli 6000 remote-controlled toy helicopter reportedly burst into flames while charging on a Massachusetts' family's kitchen counter, according to TheBostonChannel.com. The product packaging lists website NewYorkToyFactory.com.

Schylling to Distribute Small Miracles. December 28, 2007 – Small Miracles children's dress-up company has named Schylling its exclusive domestic distributor for retailers in the United States and Canada, effective Jan. 1, 2008, according to a press release.

Boys to Sport Hello Kitty. December 28, 2007 — San Rio has announced a new line of Hello Kitty products meant just for males, according to the Associated Press. Company spokesman Kazuo Tohmatsu announced today that kitty-for-men products will go on sale in Japan in January, then move to the US and other parts of the world soon after. Since today's boys and men have grown up with licensed characters, and Hello Kitty is one of the most popular in Japan, the company believes the line will soon catch on with the scruffier sex. If so, it may mark the first time a girly product was adopted by both sexes. Coming soon: Barbie for Boys?

Writers' Strike May Boost Video Game Industry. December 27, 2007 — A side effect of the WGA strike could be an influx of interest in the video game industry, reported USA Today. Since video game makers hire mostly non-union talent, the strike will have negligible affects on that industry's output.

Little Tikes Wins Again. December 27, 2007 — The Missouri Court of Appeals affirmed Little Tikes' July 2006 victory over "Efficient Solutions." The latter company was held responsible for improperly secured lighting that caused a fire in the Little Tikes plant. The toy company was awarded $29 million in damages, according to local radio station, KTJJ.

eeBoo Blocks Recalled. December 27, 2007 —

The CPSC announced that approximately 170,000 Tot Tower blocks by eeBoo Corp. have been recalled because the plastic covering on the blocks may detach and could be a choking hazard. Though eeBoo said that there were reports of two children putting the coverings in their mouths, no injuries have resulted. The blocks, manufactured in China,were sold at specialty and gift shops around the country between January 2003 and September 2007. For more details, contact eeBoo at 800-791-5619 or www.eeboo.com.

Webkinz Spotted in Costco. December 26, 2007 — Over the holiday weekend, a TDmonthly staffer spotted the popular online plush pet at Costco, a national wholesaling chain. "They were sold in 2-packs for about $20," she said.

Late Shoppers Bring Bucks? December 26, 2007 — 2007 was not a blockbuster holiday season and may fall short of even a 2.5 percent gain initially projected by the International Council of Shopping Centers, according to the Associated Press. Retailers opened early today, banking that slashed prices and gift-card redeemers could bolster holiday totals.

Obama Calls for (then Recalls) Ban on Toys From China. December 24, 2007 — Democratic presidential candidate Barack Obama told New Hampshire voters on Wednesday that he would ban the import of toys from China. On Sunday, he retreated from that hardline position, and qualified his remarks and "reiterated his longstanding call for barring toys with more than a trace amount of lead," according to Reuters. The Senator has been working since 2005 on legislation requiring the Consumer Product Safety Commission to ban any children's product containing lead.

Recalls Bring Toy Stocks Down. December 21, 2007 – At the market's close Thursday, stocks for RC2 Corp., Mattel, Hasbro and

Jakks Pacific had respectively fallen more than 30 percent, almost 20 percent, 16.3 percent and 10.5 percent. An MSN-Zogpy poll revealed that because of the recalls, 25 percent of U.S. shoppers planned to not spend as much on toys this holiday season, according to Reuters.

Consumer Spending Outdoes Earnings. December 21, 2007 – Consumers are buying more than the market indicates they should, having outspent their incomes in November, when gas prices rose more than 9 percent. Inflation increased 2.2 percent compared to November 2006, and the personal savings rate hit a negative $48.4 billion — its first "negative" in more than a year, MarketWatch reported.

Toys "R" Us in Troubling Times. December 20, 2007 – BMO Capital Markets commented Thursday that Toys "R" Us is meeting a difficult market characterized by less consumer demand and heightened interest in private label toys. The retailer lost $76 million in the 13-week period that closed Nov. 3, having gained $41 million at that time in 2006. Net sales did rise 9.7 percent, however, Reuters reported.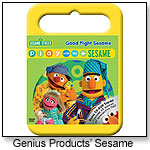 Genius Products Names President. December 20, 2007 – Genius Products Inc. is appointing Matthew Smith, currently senior vice president of Media Development & Studios for Blockbuster Inc., as president of Genius Products LLC. Smith will step into the role Jan. 1, reporting to CEO Trevor Drinkwater, according to a press release.

France Hits Toy Companies With Fines. December 20, 2007 – The competition authority in France fined five toy manufacturers and three distributors a collective $53.16 million Thursday, penalizing them for price fixing, according to Reuters. The affected firms are Chicco, Goliath France, Hasbro France, Lego SAS, MegaBrands Europe, Carrefour France, Maxi Toys France and ESPE-JoueClub.

Hasbro Hits Highs. December 20, 2007 – Revenues for Hasbro Inc. went up 18 percent in the last quarter and stocks are at 12.5 times the amount estimated for this year. The company's segment for girls increased 33 percent and board games went up by 14 percent, according to Seeking Alpha.



G.I. Characters Take Posts. December 20, 2007 – The August 2009 G.I. Joe film based on Hasbro's classic characters is taking shape with actors Rachel Nichols, Adewale Akinnuoye-Agbaji and Said Taghmaoui stepping into roles alongside Ray Park and Sienna Miller, according to the Hollywood Reporter.

House Passes H.R. 4040 Bill. December 19, 2007 – The U.S. House of Representatives passed the Consumer Product Safety Modernization Act with a roll call vote of 407 ayes on Wednesday, according to GovTrack. Chairman Nancy Nord of the U.S. Consumer Product Safety Commission applauded the approval of this legislation, which gives the CPSC additional funding and resources to tackle issues of product safety. Click here for more on the legislation.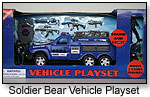 Soldier Bear Toys Recalled. December 19, 2007 – The U.S. Consumer Product Safety Commission has announced a recall of about 11,400 Soldier Bear Toys due to excessive levels of lead in surface paints. The Wooden Pull-Along Learning Blocks Wagon, Time Teacher, Wooden Riding Horse and Vehicle Playset were manufactured in China by First Learning Company Ltd. and Toy World Group Co. Ltd. They sold at Army & Air Force Exchange Service Stores from August 2006 through October 2007.

Japan Recalls Chinese Toys. December 19, 2007 – A Japanese company has recalled 230,000 toys manufactured in China because many of them contain high levels of lead. In addition, 16 different items bear phony safety labels, the AFP reported.

Bruckheimer to Develop MTV Games. December 19, 2007 – Producer Jerry Bruckheimer has signed an agreement with MTV Games under which he will create original video games and launch a game studio in Santa Monica, Calif., according to the Hollywood Reporter.



Retail Goes 'Round the Clock. December 19, 2007 – In efforts to remedy disappointing holiday sales this year, stores such as J.C. Penney and Mervyns are staying open until midnight or later this weekend, with Kmart hosting a 64-hour sale at most of its stores beginning early Saturday and some Macy's stores in New York opening for 83 hours straight, according to the Los Angeles Times.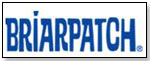 Briarpatch Appoints General Manager. December 18, 2007 – Co-founder John Donofrio of Briarpatch has named Marc Shinderman General Manager of the company, as former VP of Marketing George Schimpf has left the company to begin a consultancy firm. In his new position, Shinderman is reponsible for operations, marketing, product development and licensing, according to a press release.

Olympic Mascots See Big Sales. December 18, 2007 – Plush mascots for the 2010 Olympics are selling so well that another 300,000 of the stuffed toys have been ordered. The hockey Sasquatch named Quatchi has been most popular, reported Canada's CKNW.

Batteries Will Run on Disney Magic. December 18, 2007 – Spectrum Brands has struck a licensing deal with the Walt Disney Company to produce Rayovac battery packages featuring Mickey Mouse, the Disney Princesses and Lightning McQueen from "Cars." Rayovac will be the exclusive brand of batteries sold at Disney theme parks and will also be available at Wal-Mart and Target, the New York Times reported.

NY Assemblyman Proposes Recall-Sales Law. December 18, 2007 – Assemb. Hakeem Jeffries (D-Brooklyn) introduced a measure in the New York state legislature Monday that would penalize retailers and distributors selling recalled toys by fining them up to $5,000 and ordering up to a year in prison, Newsday reported.

Canada Considers Toy Safety Legislation. December 17, 2007 – Canada is looking at presenting legislation that will allow the government to order recalls of unsafe toys and hold importers responsible for the safety of their products, Bloomberg reported.

Burglars Take Church's Donated Toys. December 17, 2007 – Burglars broke into the Sanctuary Family Worship Center on Chicago's South Side last week, taking all the toys that had been donated for distribution to poor children, according to a USA Today blog.

Motorcyclists Rev Up for Toys. December 17, 2007 – During the weekend's Big Sunday Toy Run, some 30,000 motorcycle enthusiasts from North Texas came together to donate new toys and cash gifts to special needs organizations, the Dallas Morning News reported.

4Kids Appoints SVP. December 17, 2007 – 4Kids Entertainment Inc. has named Barry Stagg as Senior Vice President, Corporate Communications, according to a press release. Stagg previously oversaw global communications initiatives for such companies as Fox Family Worldwide and Lorima/Warner Bros. Television.

Holiday Shopping Down This Year. December 16, 2007 – Economic hardship, storms in the Midwest and Northeast, and a weak housing market are likely contributors to lower retail sales over the weekend. Some shoppers may be waiting until the last minute to hit brick-and-mortar stores, but sales from online retailers fell 2 percent short of the 20 percent anticipated growth, according to the Associated Press.

Police Respond to Toy Guns. December 16, 2007 – Thirteen police cars showed up at a Wendy's in San Jose, Calif., Sunday afternoon when the eatery was alarmed by two teenagers toting toy models of semi-automatic guns, Mercury News reported.

Wii Certificates Guarantee January Delivery. December 15, 2007 – Nintendo Co. has decided to give vouchers to customers who aren't able to purchase the company's Wii gaming console this holiday season due to product shortages. The $250 vouchers will be offered exclusively at GameStop on Dec. 20 and 21, for January pickup.

Europe Looks Into Fake Toys. December 14, 2007 – United Nations researchers reported Friday that 10 percent of the toys sold in Europe may, in fact, be fake, supported by counterfeiting operations led by key criminal organizations, according to the Guardian Unlimited. Street markets, catalogs and the Internet are likely places one might unknowingly purchase counterfeit goods.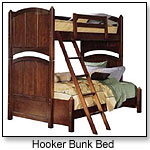 Bunk Beds Recalled. December 13, 2007 – The U.S. Consumer Product Safety Commission, in cooperation with Hooker Furniture Corporation, has announced a recall of about 1,300 bunk beds because gaps in the upper bunks pose a strangulation or entrapment hazard to children. The beds sold at Hooker Furniture stores from August 2005 through August 2007.

Webkinz World Turns to Ads. December 13, 2007 – The Webkinz website starting posting film ads for "Bee Movie" and "Alvin and the Chipmunks" in October, enraging parents and the Boston-based Campaign for a Commercial-Free Childhood, according to the New York Times. Ganz failed to respond when contacted Wednesday, but the "Alvin and the Chipmunks" ad was removed.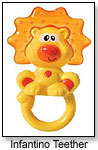 Infantino Recalls Teethers. December 13, 2007 – The U.S. Consumer Product Safety Commission, in cooperation with Infantino LLC, has announced a recall of about 28,000 Infantino Lion Teethers because the nose can detach and pose a choking hazard. The teethers were sold at Toys "R" Us, Pottery Barn Kids and other retail stores from June 2006 through December 2007.

Hasbro Signs Toy Safety Lobbyist. December 13, 2007 – Hasbro Inc. has hired an individual from the Duberstein Group Inc. to lobby the U.S. government in regard to matters of toy safety, the Associated Press reported.

U.S. and China Talk Trade. December 13, 2007 – The two-day China-U.S. Strategic Economic Dialogue ended Thursday after discussions on how to handle China's huge trade surplus, which hit $25.9 billion in October, an increase of 9.1 percent. Despite recalls, shipments of toys, games and electronics have been in high demand. Some U.S. legislators are blaming what they consider unfair trade, but China's Vice Premier Wu Yi rnerned that penalizing China could have negative effects, the Associated Press reported.

NRF Seeks Change to Proposed Bill. December 13, 2007 – The National Retail Federation largely supports the provisions of H.R. 4040 (the Consumer Product Safety Modernization Act), which is scheduled for a vote before the House Energy and Commerce Committee today, but believes the proposed 180-day window to adopt new standards set forth in the bill is impractical, as retailers are already ordering products for fall 2008, a press release announced. Click here for more on pending legislation.

Babies Go Clubbin'. December 13, 2007 – Baby Loves Disco will transform clubs in Hollywood and California's Orange County into hoppin' community meeting places for parents and their toddlers and preschoolers on select Saturdays in February and March 2008. Amidst disco tunes, participants will be able to munch on snacks, try out hula hoops, win products and more. Baby Loves Disco exists in 20 U.S. cities, according to a press release.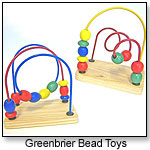 Dollar Store Toys Recalled. December 13, 2007 – The U.S. Consumer Product Safety Commission has announced a recall of about 300,000 Baby Toys Baby Bead & Wire Toys and Speed Racer Pull Back & Go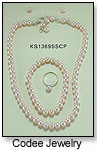 Action! Cars imported by Greenbrier International Inc. due to excessive levels of lead. The bead toys and cars, made in China, were respectively sold at various dollar stores from March through October 2007 and September through November 2007. Also recalled were about 1,000 Codeena Princess Children's Metal Jewelry imported by Codee International, due to high lead levels. The jewelry was sold from September 2005 through August 2007.

Toys "R" Us CEO Talks Up Toys and Safety. December 13, 2007 – In an interview with the Associated Press, CEO Gerald L. Storch of Toys "R" Us expressed his projection that the last week of holiday shopping will be really big, mentioned that next year will be the year for eco-friendly toys, and said that Toys "R" Us is pushing for the passage of new legislation regarding toy safety at least by early next year.

Vermont Sues Ganz for Leaded Jewelry. December 12, 2007 – The state of Vermont filed suit against Ganz Inc. on Wednesday, claiming that the importer is selling jewelry and other items that contain up to 700 times the maximum amount of lead permitted by the U.S. Consumer Product Safety Commission. Ganz agreed to stop retailing items with excessive levels of lead and said the company will pick up products from stores for credit or refund, WCAX News reported.

Retail Giants Kick PVC Out. December 12, 2007 – Sears and Kmart have announced plans to cut and phase out items containing PVC plastic in response to a national campaign headed by the Center for Health, Environment and Justice, which says that polyvinyl chloride is toxic and potentially harmful to those who come into contact with it. Wal-Mart and Target have already vowed to decrease and phase out such products, according to a press release.

Nick Takes Top Spot. December 12, 2007– Nickelodeon is wrapping up 2007 as the No. 1 basic cable network for children, bringing in over 25 percent more viewers than its nearest competitor, according to a press release. This marks the network's 13th consecutive year at the top of the list.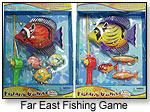 Leaded Fish Recalled. December 12, 2007 – The U.S. Consumer Product Safety Commission, in cooperation with importer/distributor Far East Brokers and Consultants Inc., has announced a recall of about 14,000 Fishing Games because of portions that contain excessive lead. The product was sold at supermarkets from October through November 2007. The CPSC also recalled about 2,000 Xplory Baby Strollers distributed by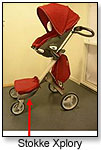 Stokke LLC because a bolt can loosen and cause a wheel to fall off. The strollers were sold online and in stores from September 2003 through December 2006.

KB Toys to Close Stores. December 12, 2007 – KB Toys plans to close three of its seven stores in Hawaii within the next couple of months, Pacific Business News reported.

Mattel Responds to Planet Heroes Lawsuit. December 11, 2007 – On Monday, Mattel Inc. called for the dismissal of a September lawsuit filed by Joseph Ottis of Omaha, Neb., saying there is no basis for copyright infringement given the man's claims that the toymaker used his concepts for Planet Pals and Earth Rangers in its Planet Heroes line, the Associated Press reported.

Pokémon President Announces Resignation. December 11, 2007 – President Akira Chiba of Pokémon USA will resign at year's end, and former Pokémon USA Executive Vice President Kenji Okubo will step into his position at the beginning of 2008, according to a press release.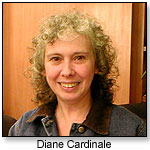 Beloved TIA Employee Passes. December 11, 2007 – Diane Cardinale, 54, a Toy Industry Association employee for 27 years, passed away Dec. 8 after a long, courageous battle with illness. An industry veteran, Diane was TIA's unofficial resident historian and keeper of a myriad of facts and information including the industry's "who's who," sales statistics, inventors, toy history and more. Diane also ran the Press Room each February at the American International Toy Fair in New York, and many reporters felt they were seeing a familiar friend when they came to the show. TDmonthly staff especially remember Diane for her kind and helpful nature. She is survived by her parents, Elaine and Louis Cardinale; three sisters, Susan, Sheila (a Mattel employee) and Stephanie; her husband, Ron; her brother, Jerry, and his wife, Janine; nieces Danelle, Kristen and Nicole; and nephews Russell, Daniel, Dean and Brandon.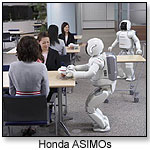 Honda Shows Off ASIMO Robots. December 11, 2007 – At its Tokyo office Tuesday, Honda Motor Co. demonstrated two of its ASIMO (Advanced Step in Innovative Mobility) robots that can now function together because they can read what the other is doing. The child-sized robots in spacesuit garb have bubble heads and can perform tasks such as walking down steps, jogging, conversing, taking drink orders and serving beverages on a tray, the Associated Press reported.

New York Governor Wants Recall Laws. December 11, 2007 – Gov. Eliot Spitzer of New York is calling for state legislation to penalize companies selling recalled items after a study of 2,800 locations revealed that toys containing high levels of lead can still be found on store shelves, 13WHAM reported.

Electronics May Trump Toys. December 11, 2007 – Product recalls and economic strains such as a weak housing market are expected to lead to fewer toy sales this holiday season. In place of toys, consumers are likely to go for software and video game systems such as the Nintendo Wii, CNNMoney reported.

Leaded Christmas Lights Pose Hazard for Children. December 10, 2007 – Not only must parents be cautious of lead-tainted toys this holiday season; they also need to be careful with decorative holiday lights. The insulation in the electrical wiring contains lead, sometimes in amounts as high as 137.2 micrograms, far exceeding the U.S. Consumer Product Safety Commission's advised limit of 15 micrograms for children, CNN reported.

Matrix Buys Funrise. December 9, 2007 – Investment holding firm Matrix Holdings Limited has acquired Funrise Toy Corporation, according to a press release. Matrix acquired toymaker Shelcore in 2005.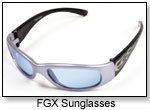 Children's Sunglasses Recalled. December 7, 2007 – The U.S. Consumer Product Safety Commission, in cooperation with FGX International Inc., announced a recall of about 260,000 Children's Sunglasses in 15 styles due to high levels of lead on the surface paints. The sunglasses were sold from January through November 2007.

Toys "R" Us Aids Toys for Tots Collection. December 7, 2007 – Toys "R" Us has pledged to extend its Toys for Tots collection dates and will match the number of in-store toy donations. Collection numbers for the annual program are lower than usual amidst heightened requests from needy families, according to a press release.

Monopoly Game Helped WWII Allied Troops Escape Nazis. December 7, 2007 – Special edition Monopoly games were secretly manufactured during World War II and sent as part of Red Cross aid packages to Allied POWs in Germany under a plan devised by the British secret service. Each game included a regional silk map detailing safe houses, extra playing pieces, such as a compass, and authentic German, French and Italian money mixed in with the fake currency, CNN reported.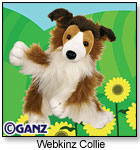 Webkinz Sells Out to Wal-Mart? December 6, 2007 – According to the Associated Press, Wal-Mart and Ganz struck a deal, putting the popular (and controversial) Webkinz online-plush pets up for sale in the mega retailer's stores for a limited time. Wal-Mart's website lists Webkinz at $12 each for its Secret In-Store Specials on Friday, Dec. 7. TDmonthly first heard rumors of a deal between the two companies back in April. Though at the time Ganz was unresponsive to all questions concerning Webkinz, company spokesperson Susan McVeigh did manage to shoot off this response on April 23: "Your information is incorrect. We are NOT selling to Wal-Mart." In the meantime, the former specialty-only toy has also made it into JCPenny stores.

UPDATE: On Dec. 10, 2007, TDmonthly received a copy of an email sent by Ganz to specialty retailers assuring them that they had not sold product to Wal-Mart. Instead, they contend, "We believe this merchandise is being supplied through a secondary market of distributors we do not support and are trying to stop." They urge retailers who know of secondary suppliers to alert Ganz by emailing them at reportresellers@ganz.com.

On the same day, TDmonthly received a reply from Wal-Mart about the Ganz deal: "We began carrying Webkinz last weekend (Friday) as a part of our 'Secret in-Stores Specials" so just for a limited time. ($12 each)," wrote Melissa O'Brien of the corporate communications department of Wal-Mart. "We will carry them 'while supplies last' through the next few days. No plans to re-order at this time — but we will see what the future brings!" So will TDmonthly!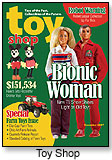 "Toy Shop" Closes Shop. December 6, 2007 — TDmonthly Magazine has learned that Toy Shop, a bi-weekly collectibles publication, is being discontinued by its parent company, F&W Publications, as of the March 2008 issue. Staff received notice two days ago. "It's the end of an era," Publisher Tom Bartsch told TDmonthly. He cited declining ad revenues as the reason for the decision. Four other F&W Publications will also be discontinued, he said. Toy Shop was founded in 1988 as a classified ads publication for buying and selling Baby-Boomer era collectibles, then moved into editorial in the 1990s. In recent years, the magazine had tried to accommodate collectors in their 20s, who were primarily interested in action figures and Star Wars memorabilia. The younger collectors, however, tend to gravitate toward collectors' publications that deal specifically with those toys and are also more prone to do their research online, said Bartsch. The final issue of "Toy Shop" will be published in January. Bartsch will move into the sports memorabilia division of another F&W publication.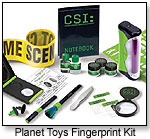 Asbestos Found in CSI Toy. December 6, 2007 – The Washington, D.C.-based Environmental Working Group is urging retailers to remove Planet Toys' CSI: Crime Scene Investigation Examination Kits from store shelves because tests revealed that the toy's fingerprint dust contains high levels of asbestos, Newsday reported. A Dec. 3 statement on the manufacturer's website refutes the claims, saying that another testing lab found no asbestos in the products.

Ecology Center Reports Lead in Toys. December 6, 2007 – Michigan-based nonprofit The Ecology Center released test results of 1,200 toys on its new website, HealthyToys.org, Wednesday, causing some political activists to pull for more state regulation of children's products. Seventeen percent of the items tested with an x-ray fluorescence handheld analyzer were found to contain lead levels in excess of the federal limit, Newsday reported.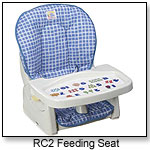 Toy Helmets, Baby Seats and Clothing Make Recall Lists. December 6, 2007 – The U.S. Consumer Product Safety Commission, in cooperation with the companies named below, has voluntarily recalled the following due to high levels of lead: about 1,400 Collectible Mini Helmets, imported by Bell Racing Co. and sold March through November 2007; and about 160,000 The First Years 3-in-1 Flush and Sounds Potty Seats from RC2 Corp., sold April 2006 through August 2007. RC2 Corp. also recalled about 100,000 The First Years Newborn-to-Toddler Reclining Feeding Seats because the restraining strap can pull out and children may fall from the chair.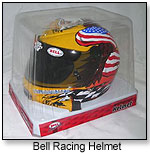 These were sold November 2006 through October 2007. Also recalled for drawstring-related hazards were about 6,100 TKS-brand children's pants, imported by E.S. Sutton Inc. and sold at Sears in July and August 2007; about 13,000 Basic Editions-brand girls' clothing sets, imported by Millennium Apparel Group and sold at Kmart in July 2007; and about 5,200 Personal Identity-brand v-neck sweaters with hood, imported by A & R Knitwear and sold at Sears in September 2007.

L.A.'s Toy District Sees Losses. December 5, 2007 – Many wholesale outlets in the 12-block Toy District of Los Angeles are suffering from the year's recalls, seeing a 40 percent decline in toy sales this holiday season. The district largely imports from China, and many of the business owners and employees are unaware of whether the toys they're distributing have met safety standards, the Los Angeles Times reported.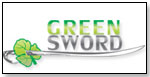 Website Urges "Green" Thinking for Toy Packaging. December 5, 2007 – UK website Green Sword is calling for eco-friendly thinking when it comes to holiday gifts this year, encouraging consumers to buy toys with minimal, recyclable packaging in order to cut down on excessive waste, according to a press release.

Sudan Frees British Teacher After Teddy Bear Fiasco. December 4, 2007 – After being jailed for more than a week in Sudan for allowing her students at Khartoum's Unity High School to name a teddy bear Muhammad for a class project, British teacher Gillian Gibbons returned home to the UK on Tuesday. Gibbons issued a statement saying that she didn't mean anything offensive, and two Muslim members of Britain's House of Lords had a meeting with President Omar al-Bashir of Sudan, leading to her freedom, ABC News reported. See more on the story here.

Walt Disney Purchases iParenting Media. December 4, 2007 – The Walt Disney Internet Group has acquired iParenting Media, adding to its collection of online properties targeted to families. Disney Online will keep the iParenting Media Awards program and plans to utilize the current iParenting team, based in Evanston, Ill., according to a press release.

Florida Commission to Check Stores for Recalled Items. December 4, 2007 – This month, the Florida Agriculture and Consumer Services Commission plans to search at least 10 stores in the state to ensure that toys on this year's recall lists are not for sale, the South Florida Business Journal reported.

Russ Berrie Appoints New CEO. December 3, 2007 – Russ Berrie Inc. has named Bruce G. Crain chief executive officer, president and a board of directors member, following the retirement of former CEO Andrew R. Gatto, a press release announced. Crain previously worked as a senior vice president at Blythe Inc., a home decor and gifts company.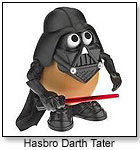 Hasbro Advertises Lead-Free Record. December 3, 2007 – Hasbro will begin running newspaper ads Wednesday to remind consumers that its toys, under such brands as Monopoly, My Little Pony and Mr. Potato Head, have not suffered recalls related to lead. The ad is designed by Dallas-based advertising agency Uproar, reported the Dallas Morning News.

Toy Drives Labor Hard for Safety. December 3, 2007 – The Salvation Army, Toys for Tots and other organizers of holiday toy drives are working diligently to ensure the safety of donations, checking recall lists and tossing out lead-tainted toys. Some have called in extra volunteers, and more than 100 Salvation Army stores are refusing donations for the time being since they don't have the resources to check all the toys, USA Today reported.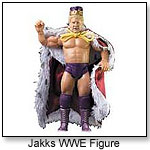 Courts Dismisses WWE Lawsuit Against JAKKS Pacific. December 2, 2007 – A federal court has decided to dismiss the World Wrestling Entertainment Inc. lawsuit filed against JAKKS Pacific Inc., according to a press release.

Illinois Publishes Guide to Dangerous Toys. December 1, 2007 – The Illinois attorney general's office has released a "2007 Safe Shopping Guide" featuring colorful product photos of about 800 recalled items. It is printed in English, Polish and Spanish, and is available to the public for $5, according to the Chicago Tribune. For information on TDmonthly's 2007 Specialty Toys Report, which profiles more than 300 toys and games and includes TDmonthly award winners, click here.
THIS BANNER IS AN AD:
---
---