---
Webkinz: Boom, Bust or Both?
Ganz P.O.s Specialty Retailers
"The problem [with Webkinz] is it's a kid-driven fad and kids are only going to be willing to wait for so long." — Ginger Milligan, Fantasy Island Toys

Now that the Webkinz boom has made the mainstream press (Chicago Tribune, April 5, 2007; NY Times, March 26, 2007; January 25, 2007), and rumors of mass-market sellout are flying, specialty retailers who built the brand are telling

TD

monthly Magazine they're frustrated with shortages and angered by Ganz's silence and pushy reps, who browbeat them into buying products they don't want.

NO TOYS FOR SPECIALTY STORES

Only one of the nine specialty retailers who "carried" Webkinz actually had them in their stores — and most didn't have them for
Easter, either.

"We have hundreds on order," sighed Ginger Milligan, buyer for Fantasy Island Toys in Fairhope, Ala. "Little girls and boys are calling and coming by the store every day."

"We had them three weeks ago; they lasted two days," noted a southwestern toy-store owner.

RUMORS FUEL THE FIRE

Ganz's tightlipped approach to the problem isn't helping, retailers vented to

TD

monthly: They've gotten no clear answers — nor have their reps — about why their orders were trickling in just a few toys at a time.

"We've heard a list of rumors: shipping strikes, not enough containers from China, etc. … I think they're holding them all back and then they'll raise the price," speculated one shop owner. Apparently, they already have, with one retailer reporting a price hike of $1 on new orders.

Retailers who've been selling the toy since it debuted feel betrayed.

"Ganz is now selling to a large department store in Canada," specialty toy-store owner "Retail Bug" angrily posted on

TD

monthly Forums (READ POST).

TD

monthly confirmed that Webkinz is being carried by Hallmark, although some of those stores are out of stock, too.

NO WEBKINZ FOR WALMART

One retailer even posted on

TD

monthly Forums that Wal-Mart was ready to pick up the online plush pet. When contacted, Wal-Mart was equivocal, and would neither confirm nor deny the rumor. "That is not to say we will or will not have it," explained Melissa O'Brien from Wal-Mart's corporate communications division. "New toy plans are proprietary among retailers."

Ganz, however, was firm in its denial: "We are NOT selling to Walmart," Susan McVeigh, director of communications for Ganz, emailed to

TD

monthly.

When

TD

monthly had previously queried her about retailers' other frustrations, however, McVeigh's reponse was more guarded: "I don't want to comment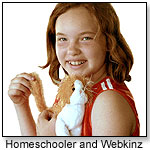 on any of that," she'd said.

"EVERYDAY" DISAPPOINTMENTS

Even worse, continued toy-store owners, they've had to buy hundreds and even thousands of dollars' worth of Ganz's Everyday line to receive the Webkinz … that they're not receiving. And the Everyday products are delayed, too.

One retailer called

TD

monthly's publisher, upset about a visit from an aggressive Ganz district manager who tried to strong-arm her into buying products that hang from a car's rear-view mirror — just after she'd purchased a number of other Ganz lines she didn't actually want, but was forced to buy in order to get Webkinz.

"I've lost respect for Ganz," she said, vowing to drop the company once the Webkinz boom subsides.

Bobbi Dickinson of Next Generation in Stoughton, Wis., who first alerted TDmonthly to the Webkinz craze, said her rep recommended ordering Webkinz online with Ganz to avoid co-ordering requirements; but it's still a three-month wait.

CHANGES SHOULD BE MADE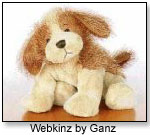 Buddy Wood, owner of Le Jouet in Metairie, La., since 1968, took a philosophical approach to the crisis: "Maybe [Ganz is] in a chaotic moment. … But if we got overwhelmed with customers, we'd have to change something."

Wood noted that Ty was "extraordinarily good" at keeping their toys flowing, even during the height of the Beanie Babies' popularity.

"No one liked it at the time, but they'd give you 36 of each style per month. That's it," he remembered. "They might only last three days, but you'd get them regularly."

FEARS OF A GLUT

But the major difference between the Webkinz and Beanie Babies crazes has some retailers worried:

"The problem [with Webkinz] is it's a kid-driven fad and kids are only going to be willing to wait for so long," stressed Milligan. "Beanie Babies was adult-generated."

Retailers on the Forums fear that by the time their Webkinz finally arrive, kids will have moved onto other toys.

SHINING STARS JOIN THE CROWD

Trish Garlock, owner of Treasured Child in La Grange, Ky., said they already had, and so had she: "I didn't have any Webkinz at Easter because I was all sold out, but what I did have — and it's amazing — Russ Shining Stars."

These new plush toys also have a virtual life, plus a code that children can use to name a star online via the International Star Registry. Garlock has also ordered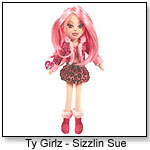 Ty's new online plush dolls, Ty Girlz.

Does that mean Webkinz is over?

Wood advises retailers who are queasy to go ahead and drop out, but he won't: "We have several orders in amounting to a lot of money, but we're not canceling them when 80 percent of our calls are for Webkinz."

Garlock's holding fast, too. Webkinz may have company, she said, but there's plenty of room to share. And her experience with the $15 Shining Stars can even soothe worries about the Webkinz price hike: the higher cost didn't deter her customers at all, she said.

(EDITOR'S NOTE: For an update on Webkinz and to find out what 10Vox's Kookeys have in store for them, read Webkinz Attacked by T Rex in the October 2007 TDmonthly.)

Here are some of the latest online plush pets, but be warned: even the new Shining Stars may be in short supply; they've already been reported as "sold out" on at least one Internet site:





MSRP: $9.99

Age Range: 6 and upLaunch Date: November 2006Gender: Boys And Girls





This frog will liven up any dull day with its bright red toes and vibrant green skin. In its online world, the frog has a treetop perch and eats tree frog fly soup. The Canadian Toy Testing Council honored Webkinz with a 2006 Children's Choice Award – Top Ten Toys of the Year. Launch date: November 2006.

— "Webkinz is probably the most desired product, but when you don't have it, you can't sell it," pointed out Fred Rosenberg, co-owner of On the Park in Kingwood, Texas, in spring 2007. Many retailers are frustrated with the shortage of this super-hot toy. (

View Article

)

— Deran Muckjian, owner of Catch a Falling Star in Winchester, Mass., had much to say about this popular line: "Webkinz by Ganz is very interactive. It has a wonderful website that children adapt to."

— Michelle Deutschmann, owner of Kaleidoscope Toys in Falmouth, Mass., said Webkinz has been one of her best sellers since June 2006.

ToyDirectory Product ID#: 10131

(added 11/17/2006)

.

AD
---






The younger siblings to the Webkinz pets, Lil'Kinz are smaller in size but offer all the same fun in the online Webkinz World. Launch date: 2005.
— Webkinz have an "excellent price point," Bob Hallett, co-owner of Learning Express in Westborough, Mass., told TDmonthly.
— Joyce Will, manager at Learning Express in Andover, Mass., also recommended Webkinz for stocking stuffers.
— They're "ideal as stocking stuffers, surprise 'just because' gifts, present add-ons — especially if the child has the same full-size Webkinz pet," Susan McVeigh, communications manager for Ganz, told TDmonthly.

ToyDirectory Product ID#: 10228

(added 11/27/2006)

.

AD
---






This tiny doggie is a computer whiz. Not only is he a cute plush toy, but he also lives online. Kids can access his online persona with a special code on his hangtag. They can even build a special room just for him, with points gained from answering trivia questions at the Webkinz website. The Canadian Toy Testing Council, the leading authority on toys in Canada, has recognized Webkinz pets with its top 3-Star rating. Webkinz won the iParenting Media Award, Outstanding Products of 2006.
— When asked about the biggest surprise hit of 2006, Lisa Mitchell of Peacock Feathers in Needham, Mass., replied, "The Webkinz. They're the next big craze." "The way Webkinz has continued has definitely been a surprise," added Rich Gordon, owner of Learning Express in Exton, Pa.
— In store, Webkinz is also the best-selling plush toy, Laura Brauer, owner of Cloud Nine Toys in Sudbury, Mass., and Nancy Streeter, owner of Eureka Toys in Newburyport, Mass., agreed in September.
— Susan McVeigh, communications manager at Ganz, excitedly told TDmonthly that there were more than 1,000,000 pets registered on the site as of early August 2006, and by October "KinzPost ...was used to send more than 1,000,000 gifts and messages."

ToyDirectory Product ID#: 8721

(added 7/25/2006)

.

AD
---




MSRP: $15.00

Age Range: 3 and upLaunch Date: April 2007Gender: Boys And Girls





Russ Berrie is partnering with the International Star Registry

®

and AGE

®

Inc. in an innovative and interactive new Shining Stars

®

program. With every RUSS Shining Stars friend comes the opportunity to register and name a star online with the International Star Registry. Each plush piece is identifiable by the star icon and embroidered Shining Stars logo on its paw pad. Children can choose from a galaxy of friends. Each pet comes with a tag that contains an online code, giving kids access to the Shining Stars site, where they can play games, enter into safe chats with other Shining Star owners, and build a virtual world for their plush pets.The premier collection includes 24 adorable collectible plush characters including Honey Bear, Beagle, Penguin and Dragon, among others. Launch date: April 2007.

ToyDirectory Product ID#: 12338

(added 4/13/2007)

.

AD
---




Wholesale Price: (Log in to view)





These 14" soft-sculpt dolls are dressed in the latest trend-setting fashions that can be mixed and matched, and each outfit is completed with complementary accessories. Ty Girlz have soft, realistic hair that can be easily combed and made into numerous styles. Their clothes, hair and makeup are coordinated in monochromatic hues for a distinctive look. This new concept in dolls has been created in conjunction with its own 3-D interactive virtual world. Launch date: April 2007.
— "There are many characteristics of Ty Girlz that make them ideal; our patent-pending design, quality, price, fashions, detail and virtual Girlz world set us apart from the rest," a Ty representative told TDmonthly. "Ty Girlz inspire the imagination, emphasize uniqueness and individuality and, with their 3-D interactive virtual world, girls will play games, learn new things, manage their own money and so much more!"

ToyDirectory Product ID#: 12310

(added 4/13/2007)

.

AD
---

Writer's Bio:
ALISON MAREK is an award-winning writer, director and cartoonist whose work has been published by Fairchild Publications and DC Comics (Piranha Press), broadcast on Showtime and other cable networks, and viewed worldwide in film festivals. See her short films and print work on www.alisonmarek.com. Watch her nefarious villains in the web series www.MuggsMovers.com. Get inspired by her cartoons "Daily ARFFirmations to Unleash Your Inner Fido" at www.ARFFirmations.com. Phew! And then ...
Read more articles by this author
THIS BANNER IS AN AD:
---
---