AD:



AD: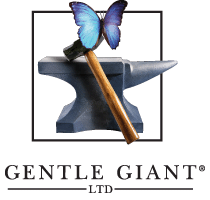 GENTLE GIANT LTD.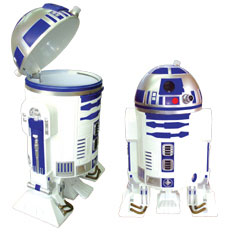 R2-D2 Trashcan

MSRP:
$125.00
Gender:
Boys And Girls
Age:
15 and Up
Imported from Japan, the R2-D2 Trash Can operates via a foot pedal that lifts the little droid's "head" to reveal a removable waste receptacle. Compatible with any bathroom-sized trash bags, this little guy will hold your trash (or dirty diapers) until ready for disposal. A must for any diehard Star Wars fan's household! R2-D2 stands 23 inches tall.
Discounts: Gentle Giant Ltd Premier Guild Membership Price $115, Gentlegiantltd.com website bundle price; R2-D2 and Exclusive R4-P17 Trash Can $200, savings of $50.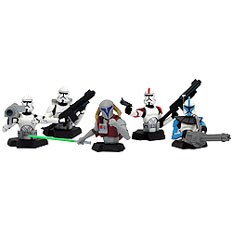 Star Wars Clone Wars Clone Trooper Bust-Up Box Set

MSRP:
$25.00
Gender:
Boys And Girls
Age:
8 and Up
This Clone Wars Bust-Ups Box Set includes; Saesee Tiin and 4 different Clone Troopers as seen throughout all 25 chapters of the Clone Wars cartoon. Be on the lookout for the rare unmasked Saesee Tiin Bust-Up! Each piece stands between 2-3 inches tall.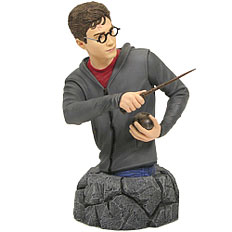 Harry Potter Year 5 mini bust

MSRP:
$50.00
Gender:
Boys And Girls
Age:
15 and Up
In his fifth year at Hogwarts, Harry Potter encounters terrifying dreams and corruption of the highest level. Mini bust is made out of resin, hand-painted and comes with a Certificate of Authenticity. Designed in 1/6 scale and limited to 5000 pieces. Harry Potter mini bust stands 6.5 inches tall.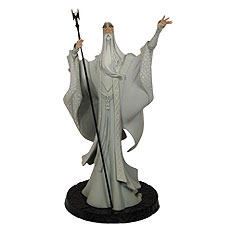 Saruman Animaquette

MSRP:

$80.00

Gender:

Boys And Girls

Age:

15 and Up

Saruman, once the wisest and greatest of the Wizards of Middle-earth, fell into darkness when he delved too deep into the study of his enemy's ways. The wizard's pride and love of power overcame his wisdom, and all those to whom he had been known as friend became his enemies. Limited to 1500 pieces, Saruman Maquette stands 10 inches tall.


AD:



AD
---
Since 10/2/2007 3700 people have visited this page.
Magazine Home
Contact TDmonthly
Toy Gallery
Advertise Here
Editorial Calendar
Media Kit
Look up Manufacturers at ToyDirectory.com®
Search
Subscribe - TDmonthly e-Newsletter
Disclaimer Privacy Policy Career Opportunities Feedback
Use of this site constitutes acceptance of our Terms of Use.
© Copyright 2018 TDmonthly®, a division of ToyDirectory.com®, Inc.