Tools:







Toys to Talk About: Board Games



Board games are always a safe bet, for kids to play with their friends and siblings - or for the whole family to enjoy!




Pokemon Trading Card Game Battle Academy by POKEMON USA
Prepare for a Pokémon battle with the ready-to-play Pokémon Trading Card Game Battle Academy! The Battle Academy includes everything two players need to play, with guides to the decks so your first game is easy to follow.



You can choose Charizard or Pikachu to lead your team in a heads-up battle against another Trainer. Then, switch up the decks to play Mewtwo against Charizard or Pikachu, and lead a different team of Pokémon into the arena! With a little strategy and a little luck, you can battle with the best!




The Pokémon TCG Battle Academy includes:

3 complete Pokémon TCG decks (60 cards each)
Each deck includes a powerful special Pokémon: Charizard-GX, Raichu-GX, or Mewtwo-GX
2 tutorial guides to play right away
1 two-player game board
3 deck boxes to keep the cards organized
1 rulebook
1 large metallic coin
1 set of damage counters
A code card for the Pokémon Trading Card Game Online

More Details:

Country Of Origin: Printed in the USA. Coin made in the USA.
Materials: Paper / plastic
Recommended Age: 6





8/17/2020




The Sleepover Party Game by ENDLESS GAMES


Break out the sleeping bags and leave the lights on. It's a SLEEPOVER PARTY and we're staying up late! Spin the spinner and attempt to complete one of over 200 ACT IT, WORK IT, or PARTY Challenges. Be the Human Mirror and copy everything another player does! Take Part in the "Funny Sound Competition" and make the most ridiculous noise you can!! Try to lick your own elbow!!! Being silly and having fun is the name of the game at this Sleepover, so be prepared to sing, laugh, perform, and make a general fool of yourself! Don't fall asleep early, or you'll miss out on earning the most cards and staying up all night! Kids rule at the SLEEPOVER PARTY, but mom and dad can play too… if they behave! 1/20/2015 (Price: $19.99) [Add to my Inquiry Basket][?]



Pentago Jubilee 10th anniversary edition by MINDTWISTER USA

Pentago 10th anniversary commemorative Jubilee Edition is a two player, five in a row strategy game. A stylish, sleek black and white board is wrapped in an elegant smoky black cover; the marbles are a glamorous black and gold to make a powerful visual impression on all players. Pentago Jubilee is packaged in a clear clamshell packaging to show off the beauty of the game itself, the showy clear visual of the game, framed by a graphically appealing box that communicates the many awards Pentago has claimed over the decade. 12/18/2014 (Age: 6 and up) [Add to my Inquiry Basket][?]



Morphology by PLASMART INC.


Pick it, build it, animate it, guess it. Get ready to make sounds, act out words and race against the other teams to see who can guess the mystery word. A laugh-out-loud game that challenges players to use 35 pieces to build words for their teammates to guess. The first team to reach the final lily pad wins.
Awards: 2014 TDmonthly Magazine Top Toy Award 9/24/2014 (Price: $29.99; Age: 8 and up) [Add to my Inquiry Basket][?]



Snake Oil Party Potion by OUT OF THE BOX PUBLISHING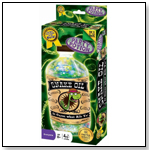 Party potion is the easiest way to get started with Snake Oil. The same crazy fun of the original Snake Oil Game with all new content formulated for children as young as eight years old while still great for the entire family. This edition can be played as a stand-alone game or mixed in with another Snake Oil edition for millions of hilarious new combinations!

6/2/2014 (Price: $14.99; Age: 8 and up) [Add to my Inquiry Basket][?]



CrossWays - The path to victory is not always a straight line! by USAOPOLY


CrossWays™ is a fresh, light strategy game that hooks kids, adults and gamers with its addictive challenges. It's an easy game of playing cards, placing markers, and making paths across the board. But watch out! CrossWays™ is packed with offensive and defensive surprises, and the path to victory is not always a straight line! 2-4 Players or Teams. 15-30 Minutes Play Time. Launch date: Summer 2013 6/6/2013 (Price: $24.99; Age: 8 to 99) [Add to my Inquiry Basket][?]



Bella Loves Bunny by ABRAMS BOOKS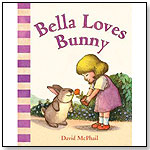 A companion board book to Ben Loves Bear, Bella Loves Bunny shares the sweet story of friendship between a little girl and her beloved stuffed bunny rabbit, from morning till night. Bella and Bunny do everything together. In the morning, they play piano and dance (and hop!). In the afternoon, Bella has lunch and Bunny has carrot cake. At night, they pick out Bella's favorite pajamas and snuggle close until they fall asleep. Launch date: March 2013. 1/11/2013 (Price: $8.95; Age: 1 to 4) [Add to my Inquiry Basket][?]



The Biking Game by EDUCATION OUTDOORS


The Biking Game is a multi-generational game that allows every member of the family to play together. Themed around the legacy of biking with one of the more iconic biking companies on the planet, Schwinn, the Biking Game promotes an active lifestyle while educating and inspiring a future generation of bikers. The Biking Game was created to inspire families and bike enthusiasts to get outside and enjoy one of America's greatest recreational activities together. The game is designed to grow with the player, starting at level one questions, which are primarily identification of basic bike parts and riding etiquette. As the players increase in their knowledge about biking culture they grow into the higher level questions. A fun & educational game where parents & children can race to see who can get their bike through multiple terrain and back home first. 12/18/2012 (Price: $24.99; Age: 4 and up) [Add to my Inquiry Basket][?]



Catalog Request Form
THIS BANNER IS AN AD:
---
---