TOY
DIRECTORY member Since 2014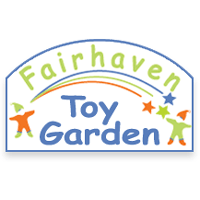 FAIRHAVEN TOY GARDEN
Shop
Contact FAIRHAVEN TOY GARDEN:
1147 11th Street
Bellingham, WA 98225
Phone: (360) 714-8552
For additional information visit:
http://www.fairhaventoygarden.com/
Search Amazon: FAIRHAVEN TOY GARDEN
Suggest a Correction
Email: emailtoydirectory@gmail.com
---
About FAIRHAVEN TOY GARDEN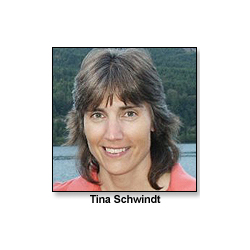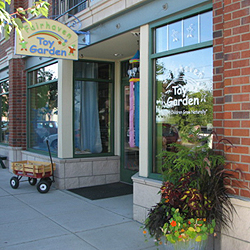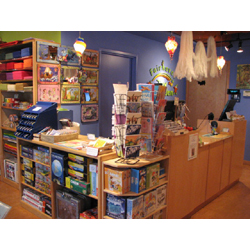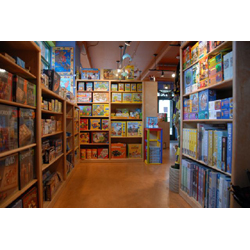 BUY Them on Amazon
Shop For Products
Search Amazon: FAIRHAVEN TOY GARDEN
Play contributes to a child's physical, cognitive, social and emotional development, and if the play is open ended, imaginative, and creative it has the greatest impact on the child's growth. This belief guides our choices in the toys we carry, which is why you will find simple, basic toys that actually require the child to be fully engaged to enjoy them. Many of our toys are made of natural materials, especially those for young children. This is for health and safety concerns as well as environmental and aesthetic values. Wooden blocks just feel better than their plastic counterparts!
We strongly believe that play is important for all ages. George Bernard Shaw said "We don't stop playing because we grow old; we grow old because we stop playing." This is why we offer so many items for older kids and adults. It is so great to see an elderly customer put on one of our adult sized goofy hats and let us take a photo, or watch tweens and teens playing dress up in the store or playing games at our game demo tables. Often parents are very surprised to see that their 14 year old is not too old for toys! We also carry puzzles, games and brainteasers that are great for grandmas and grandpas that want to exercise their brains and keep them sharp, but be warned that the grandchild may win!
By providing a cheerful and welcoming space with interactive displays, we encourage our customers to linger and try out the toys and perhaps run into their neighbors. Our workshops, kids club activities, and special events add to this sense of community, and new friendships have blossomed as a result of them! We are committed to our greater community and contribute to over 60 non profit groups each year that benefit children, families, and the elderly. We have also enjoyed visiting local school classrooms and playing games with kids to promote our belief of the importance of play.
See Fairhaven Toy Garden in:
Meet TDmonthly's Retailer Reporters for Toy Fair 2014!
TDmonthly 2014 Toy Fair Retailer Report
You can also find FAIRHAVEN TOY GARDEN listed in the following categories on ToyDirectory.com:
General Toys
General Games
Gifts
---
If you would like to request wholesale pricing, please include the following information with your request:
Your name
Your company name
Mailing address
E-mail address and phone number
Mention TOYDIRECTORY.com
---
Correction Needed? Please email: emailtoydirectory@gmail.com
AD
Suggest a Correction!
Email: emailtoydirectory@gmail.com