---
Meet TDmonthly's Retailer Reporters for Toy Fair 2014!
Top Toy-Store Owners Will Tell YOU What Booths Are a MUST
Follow us on TWITTER and FACEBOOK during Toy Fair 2014, starting TODAY, Sunday, February 16, and you will get great feedback on the newest toys and best deals from the best of your peers: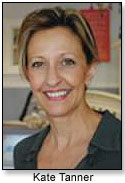 Kate Tanner of Kidstop Toys & Books in Scottsdale, Ariz., is a former president of ASTRA and has been in business since 1999. Kate is a favorite toy-store owner for TDmonthly Magazine, owing to her enthusiasm in sharing her top-10 lists and insights into the marketplace. She was selected as a sponsoring store for a 2012 TDmonthly Educational Charity Giveaway.

"There's only one reason why a toy-store owner MUST go to Toy Fair," stressed Kate. "We have to be first with the great toys. We are faster than the big-box stores. (My husband) Scott says that he can't understand why a toy-store owner would not go. That would be like a physician not going to Continuing Medical Educational meetings. Toy Fair is our CME."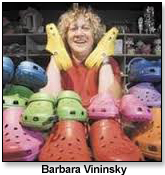 Barbara Vininsky of Jack & Jill in Montreal, Quebec is a second-generation owner of a clothing and toy store that's been in business since 1945. She is also the savvy retailer who first alerted TDmonthly readers to the Bakugan Battling Brawlers Craze, so you can thank her for your profits! TDmonthly has a special fondness for Barbara, because she was one of the first retailers we ever videotaped – way back at Toy Fair 2006.

"I'm looking for trends — not run of the mill," said Barbara. "I'm looking for the latest and greatest."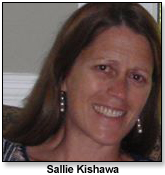 Sallie Kishawa of Timbuk Toys in Denver opened her store back in 2002. She has contributed over the years to our Top-10 articles. Timbuk Toys was voted a Favorite Locally Owned Toy Store, Colorado Parent Award in 2010, 2011, 2012 and 2013.

"We specialize in toys for learning, laughter and fun," emphasized Sallie. "We are always looking for the best and most exciting categories to fulfill those values."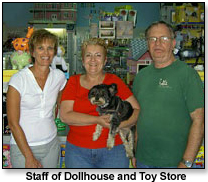 Sari Powazek of Dollhouse and Toy Store Too in Scottsdale, Ariz., has been in business since 1977 and has twice won the honor of being a TDmonthly Charity Giveaway store – in 2012 and 2013.

"Our store is going up to 5,500 square feet with a 2,000 square-foot play area for toddlers to age 5 with their caregivers," said Sari. "Our community will benefit from age-appropriate games that I find at Toy Fair for moms, dads and grandpas to play with in this space."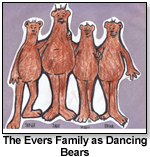 Sarah Evers of Dancing Bear Toys has two locations: one in Asheville, NC and the other in Hendersonville, NC. Dancing Bear opened in 1989 and was bought by the Evers family in 1993. They have been voted Best Toy Store in Western North Carolina (Mountain Xpress), Best Toy Store (WNC Parent) and have received Sky-Hi Growth Award (Chamber of Commerce) and Best Family Float awards (River Link), among others.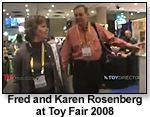 Fred and Karen Rosenberg of Toys & Candy on the Park in Kingwood, Texas. The Rosenbergs have been in business since 1971, and expanded to include an in-house coffee shop for weary parents to take a break in while their kids play. The Rosenbergs are subjects in TDmonthly's upcoming toy-industry documentary, which began shooting at Toy Fair 2008.

"Our customers come in and say 'You have things we can't find anywhere else," said Fred. "We have to keep on the edge of the market and find the thing that people haven't seen. We're especially looking for boys crafts, because that's a market that's underserved."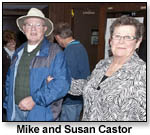 Mike and Susan Castor of Pentwater Toy Box and Air Fun Kites in Pentwater, Mich. Mike's expertise on kites has been featured in TDmonthly Magazine. The Castors have contributed to many other articles as well, including advice on how to get the most out of Toy Fair.

"One of the key things is to touch and feel. We are ordering for both the kite shop and the toy store," explained Mike. "We go to Toy Fair because we're looking for the new and the different. People are looking for instant gratification, and we're providing it." In addition to toys, Mike searches for kites, not just for his store but for Kite Nights, which take place on the beach on Monday nights. "We donate over 1200 kites a year that kids make at the State park here. We teach 120-150 kids in an hour and a half how to fly a kite. The sight of all those kites out in the sky, out on the beach, is unbeatable."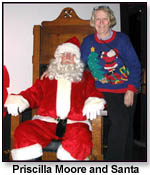 Priscilla Moore of Mr. Fubs Party/Toys and More in Yellow Springs, Ohio. Founded in 1981, Mr. Fubs is the oldest toy store in the Miami Valley. It was voted Readers' Best Choice in Toy Stores by the Dayton Daily News.

"I try to find things to start trends before they come trends," Priscilla told TDmonthly. "I always look for design in any kind of toy. The form, the color, the material. And I'm always looking for the safest toys because I was on the board of ASTRA when [the toy recalls] went down. So I will question companies, even if they have a safety certificate."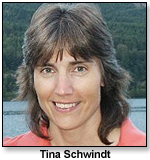 Tina Schwindt of Fairhaven Toy Garden in Bellingham, WA. Tina was one of the retailer winners in TDmonthly's 2012 Educational Giveaway. She distributed more than 300 games to schools and charities in her area.

"All of the new things for the year are usually unveiled at Toy Fair," said Tina. " We are trying to concentrate more on Made-In-USA and Europe. We went to the toy fair in Nuremburg a couple of years ago and were fascinated with all of the amazing German companies. US-made and Germany — they're the premiere toymakers of the world."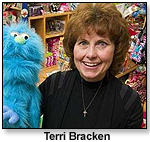 Terri Bracken of Earth Explorer Toys in Zionsville, Indiana. Terri's store opened its doors more than 15 years ago. TDmonthly has frequently drawn on Terri's expertise for its retailing articles.

"We are always looking for new gems that nobody has seen before, said Terri. "One of the main reasons I go is to feel and touch and play with the toy and know that I can truly back it as an owner of a store. I'm especially looking for more games. We do a nice business in all kinds of games and are trending to the more gamer games now."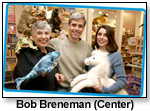 Bob Breneman of G. Willikers in Portsmouth, NH. The Breneman family has owned G. Willikers for 35 years. He and his sister Jodie grew up in the toy store and later took over its management. Their story appeared in TDmonthly in 2007.

"We pride ourselves on doing our homework so our customers can feel assured that the things we do bring into the store meet our high standards," said Bob, a proud ASTRA member. "We've done the vetting for them. And over our 35 years in business, our customers come to expect new and unique things so we try to add new things to our mix throughout the year. We try to be fresh and stay true to kids being kids."


Terry Myers of Kaleidoscope Toys in Round Rock, Texas. Terry's store has been a fixture in her town for more than 20 years. Terry frequently advises TDmonthly about toy trends, and was one of TDmonthly's Charity Giveaway winners in 2013.

"I travel to Toy Fair because where else am I going to find all the new and exciting things for the year, all under one roof, where I can actually touch and play with them and get the experience to make a decision?" asked Terry. "I like to be able to tell my customers that yes, I physically saw it and I physically played with it. I'm looking to beef up my science dept., preschool dept. and looking for those few toys and activities -- fun stuff - for the older kids. You're never too old to play."


TDmonthly's Retailer Reporter Panel will visit select booths to give our readers feedback on some of the hottest toys and best deals of the show. We will be posting their feedback on TWITTER and FACEBOOK during the show and will print a summary of what they say each night in TDmonthly Magazine.

Don't delay! Become our FOLLOWER and LIKE our Page to have live feedback on Toy Fair starting on February 16!

Sign up here to follow us on TWITTER
Sign up here to LIKE ToyDirectory on Facebook
Catalog Request Form

Writer's Bio:
ALISON MAREK is an award-winning writer, director and cartoonist whose work has been published by Fairchild Publications and DC Comics (Piranha Press), broadcast on Showtime and other cable networks, and viewed worldwide in film festivals. See her short films and print work on www.alisonmarek.com. Watch her nefarious villains in the web series www.MuggsMovers.com. Get inspired by her cartoons "Daily ARFFirmations to Unleash Your Inner Fido" at www.ARFFirmations.com. Phew! And then ...
Read more articles by this author
THIS BANNER IS AN AD:
---
---